Holidays in Barbian
Barbian is a really special holiday destination! For instance, Pisa is not the only locality having a leaning church tower, but this village in Eisacktal has one too and this is not the only peculiarity!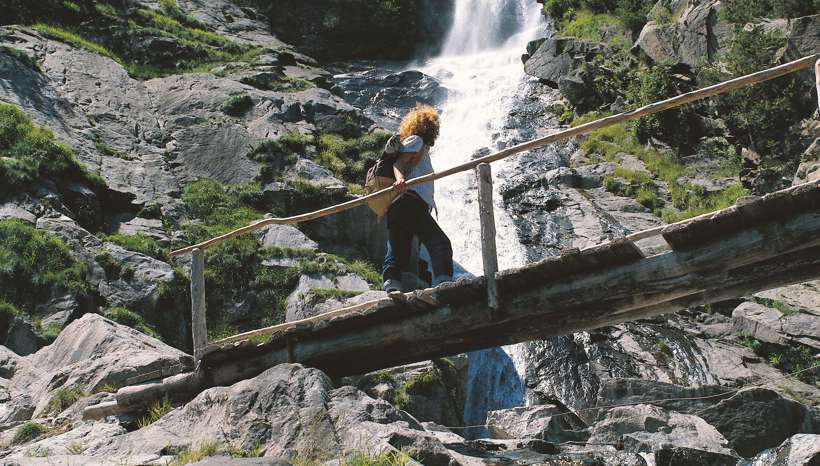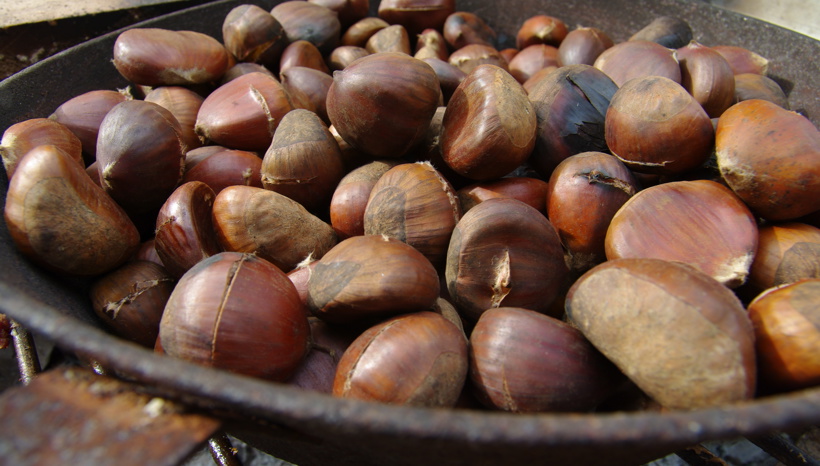 Life in Barbian follows the rhythm of nature and of the old traditions. Surrounded by vineyards, chestnut groves, meadows and woods, Barbian invited everybody to take a rest and to enjoy.
Hike across the ancient cultural landscape, along impressive porphyry rocks and along the waterfalls of Barbian. Visit a rustic inn or a cosy farm tavern, taste the wine that is stored in the cellars of the local winegrowers, enjoy the delicious roasted chestnuts in autumn. And this with fantastic views of the Dolomites peaks in the east. Just incredible!
Culture around Barbian
Cultural life in the surroundings of Barbian is rich too: from Kollmann to Briol, from the beautiful Trostburg Castle above Waidbruck to the mystical Dreikirchen. Each hamlet has its own cultural gems.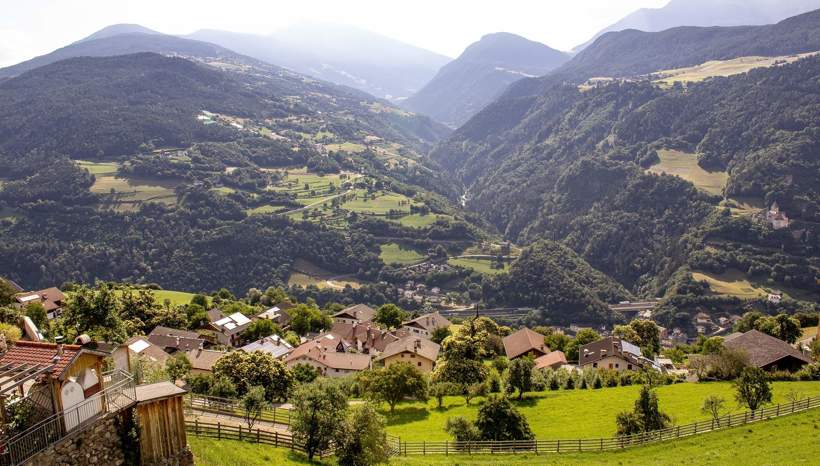 Kollmann at the medieval trade route
In Kollmann, you can also see the toll house built by Archduke Sigismund in 1483, at the beginning of Kuntner path, the medieval trade route leading to Bozen.
Barbian had for long been an important transit village, as the bottom of Eisacktal valley was frequently not impassable. Therefore, Romans, knights, kings, popes and artists went from north to south via Kollmann and Barbian. The kings travelled on the old emperor's road to Rome for getting crowned as emperors. Even Goethe has mentioned Kollmann in his travel reports.
Today, you can get to Ritten high plateau along the ancient paved Kuntner path. The old toll house, which was called Friedburg later too, is a restaurant today.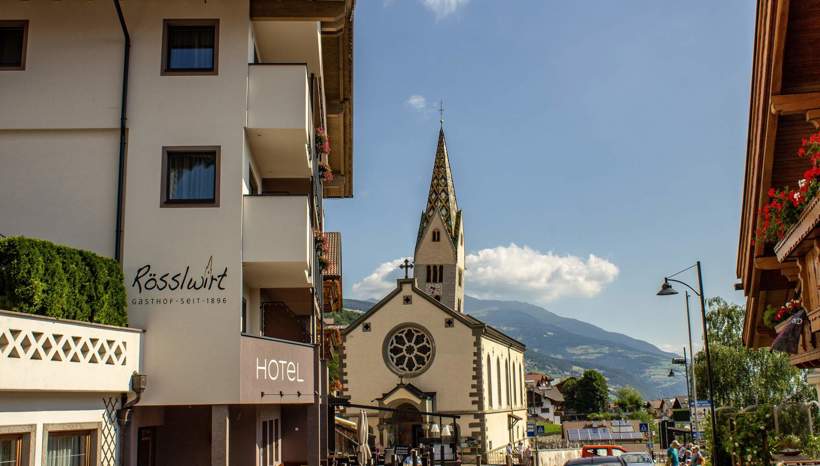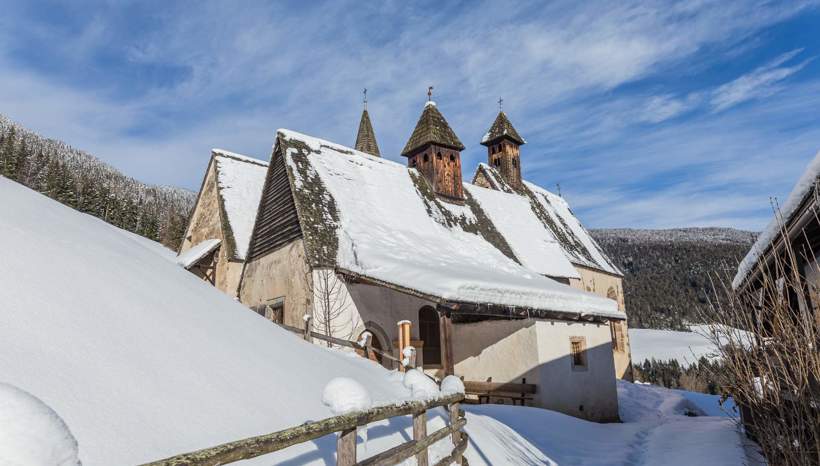 The leaning church tower of Barbian
Barbian is located at 830 m of altitude on sunny slopes- The leaning church tower of St. Jacob church in Barbian is a real highlight. The church is located in the vivid village centre and is worth a visit wit its magnificent glass windows.
Dreikirchen & Briol
Still higher, there are the picturesque hamlets Dreikirchen and Briol. Dreikirchen is meant to be constructed on an ancient sanctuary. As the name says, there were three Gothic chapels one next to the other. The shingle roofs, the Gothic wing altars and the medieval frescoes are particularly beautiful. The key is available at the nearby Gasthaus Messner. Guided tours can be booked in advance too.
Today, Dreikirchen is a famous holiday destination with historical inns and can be reached on a family-friendly hiking path.
Briol is located right next to Dreikirchen. Here, there is B&B Briol that was built in 1928 abd that was once a noble accommodation with swimming pool. The building in the distinctive Bauhaus style and still accommodates guests today.