Holidays in Vintl
The village and the landscape are small and unhurried, but also very varied, characterised by stately homes and traditional South Tyrolean farm houses.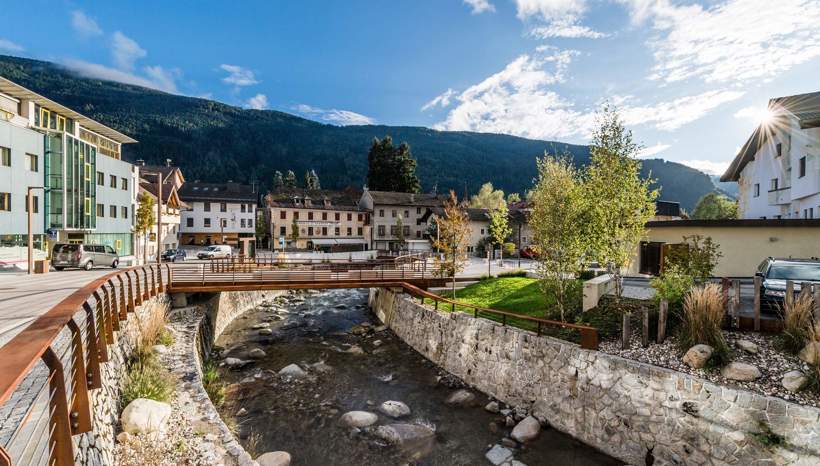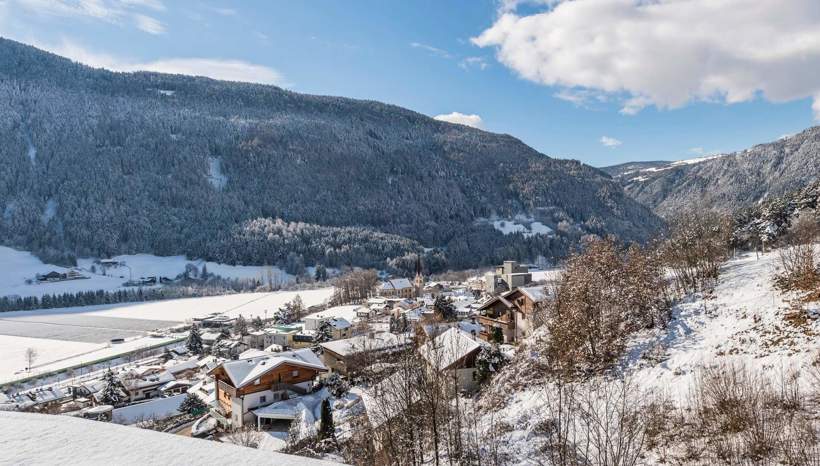 Obervintl and Niedervintl are located on the valley floor, the valley of Pfunders with the localities Weitental and Pfunders branches off in northward direction. It leads about 20 kilometres into the mountains of Pfunders. Together with districts and farms nestled on steep slopes, these four villages form the municipality of Vintl. The village has become a small, but wonderful holiday destination for hikers, epicures and nature fans over the years.
From the construction of the bypass of Vintl guiding the traffic around Obervintl and Niedervintl, at the latest, quality of life, hearty hospitality as well as to the protection of nature and environment have been of great importance. Families with kids will feel like in paradise too, in the recreational area of Niedervintl, on the large playground in Obervintl and on the numerous family-friendly hiking paths in the surroundings.
Summer & winter in Vintl
For enthusiastic mountaineers who like to walk far, there is a high-alpine tour of Pfunders with several stages from Sterzing in Wipptal to the relatively remote mountains of Pfunders and finally to St. Georgen near Bruneck. Obviously, there are also many short and pleasant hiking trails through fields and meadows towards picturesque viewpoints, passing by beautiful valleys, alpine huts, mountains lakes and peaks.
During the winter months, Vintl is a good starting point for winter sportsmen and passionate skiers, because several big skiing regions are nearby and easily reachable. Toboggan runs and cross-country ski runs are also available. For adventurous vacationers, there are as well some other possibilities to enjoy winter and snow to the full. For example, they can make ski tours or snowshoe hikes through the surrounding mountains or even go ice climbing.