Flea markets in South Tyrol
Old paintings, second-hand books and grandmother's crockery, antiques, rarities and little treasures: If you like to stroll and rummage through the stands, the colourful flea markets in South Tyrol are just the place for you.
One man's trash is another man's treasure! A flea market is a great treasure trove of old and second-hand items, antique decoration and bric-a-brac. If you take the time to explore the numerous stalls and to haggle with the sellers, you can snatch up many bargains here.
In addition to weekly markets and farmers' markets, large and smaller flea and antique markets are held in all regions of South Tyrol. They take place sporadically to regularly, mostly on weekends and more often during the warm season. We have collected the most important flea market dates in the coming moth for you here (without claim for completeness).
Flea market dates in South Tyrol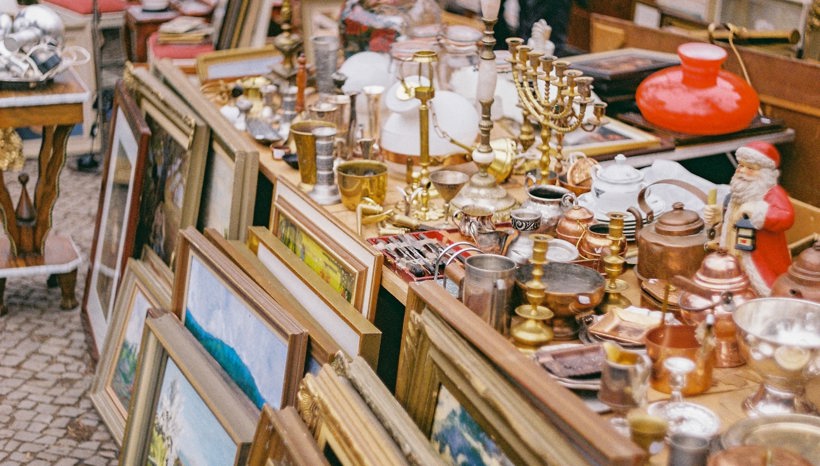 September 2023
02.09. Bozen South & Welsberg
02.09. Ice rink Ritten
03.09. Niederdorf
09.09. St. Lorenzen
10.09. Kiens & St. Vigil in Enneberg
15.09. Bruneck
16.09. Bozen South
17.09. Terlan & Pederoa - Wengen
23.09. St. Michael/Eppan & Pederoa - Wengen
24.09. Sterzing & St. Vigil in Enneberg
30.09. Bozen South
October 2023
01.10. Kiens
02.10. Latsch
07.10. Bozen South
08.10. Sterzing & Terlan
14.10. St. Lorenzen
15.10. Kaltern Kellereistraße
21.10. Bozen South
22.10. Kiens
28.10. Lana & St. Pauls/Eppan & Klausen (Simon & Jude Market with flea market in the historic centre)
November 2023
04.11. Bozen South
05.11. Terlan
11.11. St. Lorenzen
18.11. Bozen South
25.11. Mühlen in Taufers & Klausen
26.11. Terlan
December 2023
03.12. Terlan
08.12. Bozen South
16.12. Bozen South
Selected accommodations in South Tyrol