Nature Park Schlern-Rosengarten
Schlern and Rosengarten are two legendary mountain massifs in the Dolomites. Their distinctive silhouettes are inseparably linked with South Tyrol, and they are the namesakes and stars of the Nature Park Schlern-Rosengarten.
The Nature Park Schlern-Rosengarten is the oldest nature park in South Tyrol and part of the UNESCO World Heritage Dolomites. It includes not only unique Dolomite peaks, but also part of the famous high plateau Seiser Alm and the unspoilt Tschamintal Valley.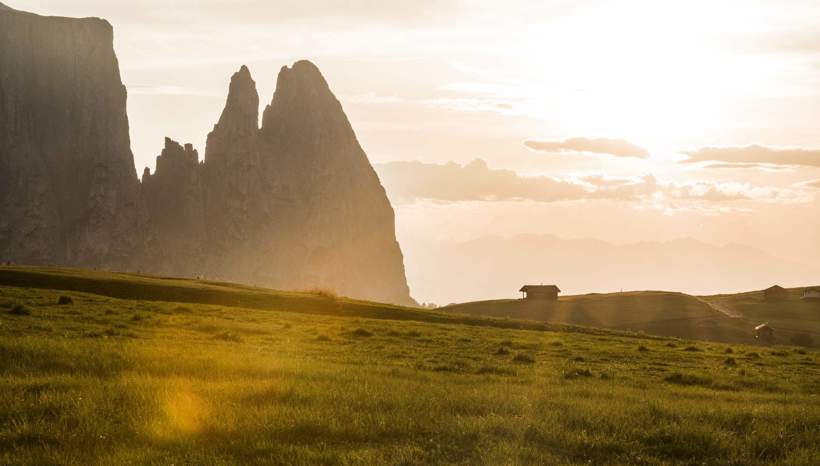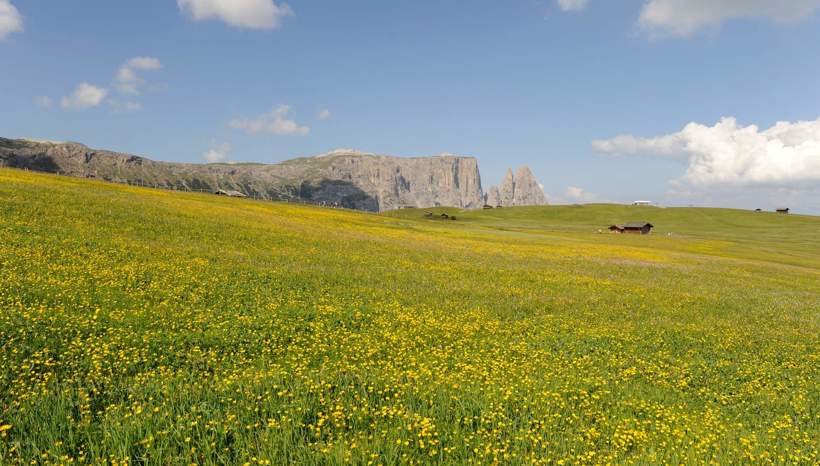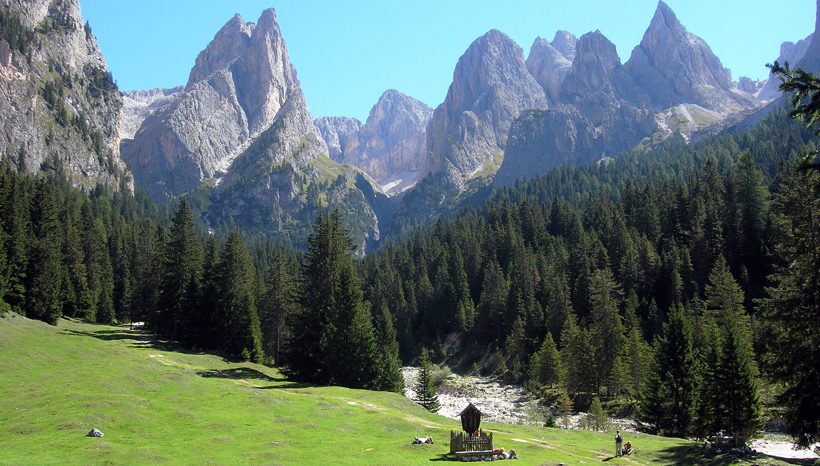 Alpenglow
The nature reserve covers an area of 7,291 ha and parts of the municipal areas of Kastelruth (including also the districts of Seis and Seiser Alm), Völs am Schlern and Tiers am Rosengarten. Not only romantics go into raptures, when the Santner and Euringer peaks of the Schlern massif or the Vajolet towers of the Rosengarten group glow in the evening sun. Of course, these symbolic mountains are also dream destinations for climbers. The mountain meadows, especially on the Seiser Alm, are a magnet for flower lovers in early summer.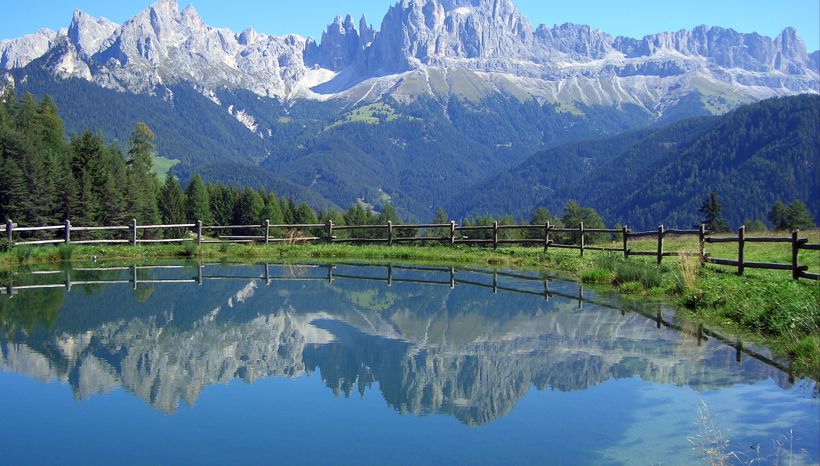 Family-friendly hikes
The Nature Experience Trail "Oswald von Wolkenstein" excites families in particular: With its 15 stations, the legends and myths of the area come to life. The trail starts at the car park of the cable car Seiser Alm, leads through the Hauensteiner forest and past a castle ruin. Another recommendable hike for families goes from the car park Weißlahnbad near Tiers up to the Wuhnleger pond and the chapel of St. Sebastian. The water of the pond reflects the Rosengarten peaks and the Vajolet towers in a very beautiful way.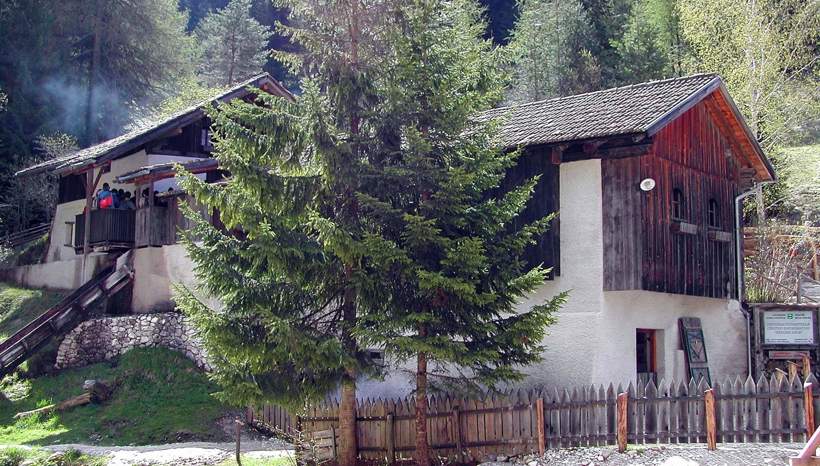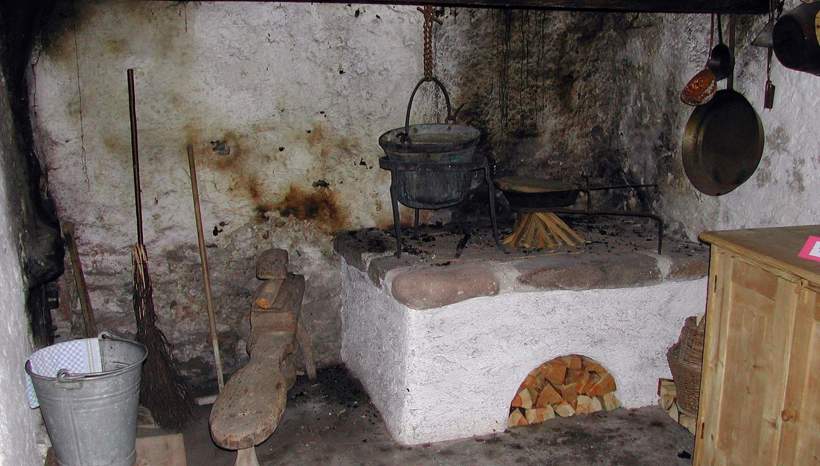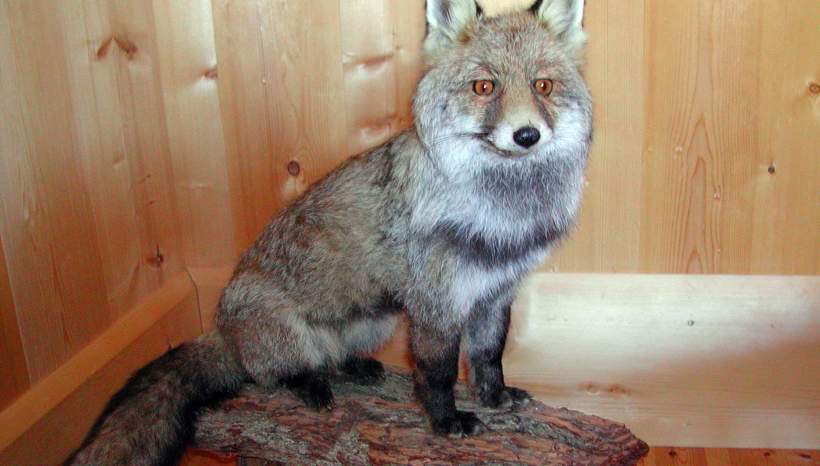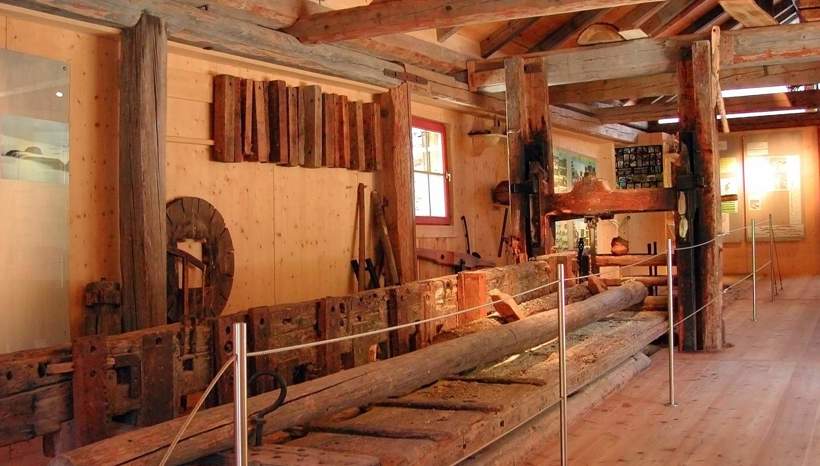 Visitor centres
At the Schlern-Rosengarten Nature Park House in Seis am Schlern, visitors will learn interesting facts about the geology, fauna and flora of the nature park. The information point Tiers in Weißlahnbad at the entrance to the Tschamintal Valley provides insight into the fascinating technology of a water-powered Venetian sawmill, which can be visited there. The information point next to the swimming pond in Völs provides information about the flora and fauna in and around the water. 
Schlern Rosengarten Nature Park House in Seis am Schlern
Tel.: +39 0471 708 110, e-mail: info.sr@provinz.bz.it
Tiers information point in the former sawmill
Tel.: +39 0471 708 110, e-mail: info.sr@provinz.bz.it
Information point Völser Weiher in Völs am Schlern
Tel.: +39 0471 708 110, e-mail: info.sr@provinz.bz.it