Holidays in Naturns
Some meteorologists even allege that in Naturns in South Tyrol sun is shining, believe it or not, 315 days per year.
Therefore, it is no wonder that the picturesque village in the midst of apple orchards is such a popular holiday destination. In and around the village there are available numerous biking and hiking trails for active vacationers, as well as worth seeing churches, castles and ruins.
Furthermore, the spa town Meran is not far from Naturns, but easily reachable by the popular "Vinschger Bahn" railway or even by a pleasant hike on the panoramic "Waalwege" paths.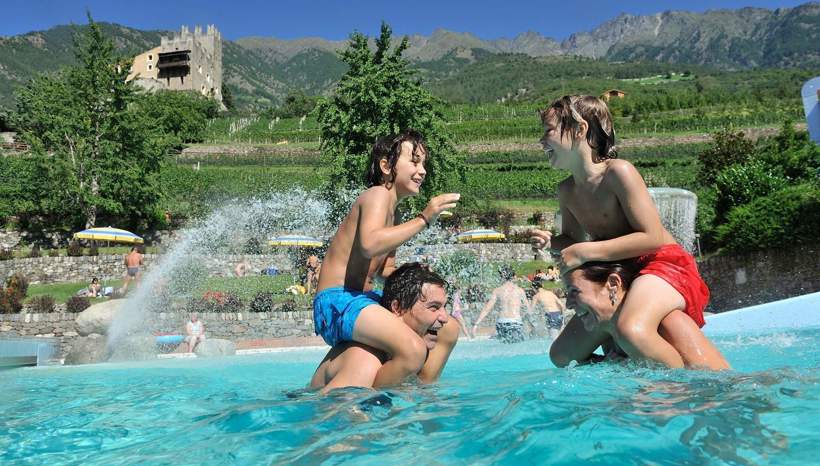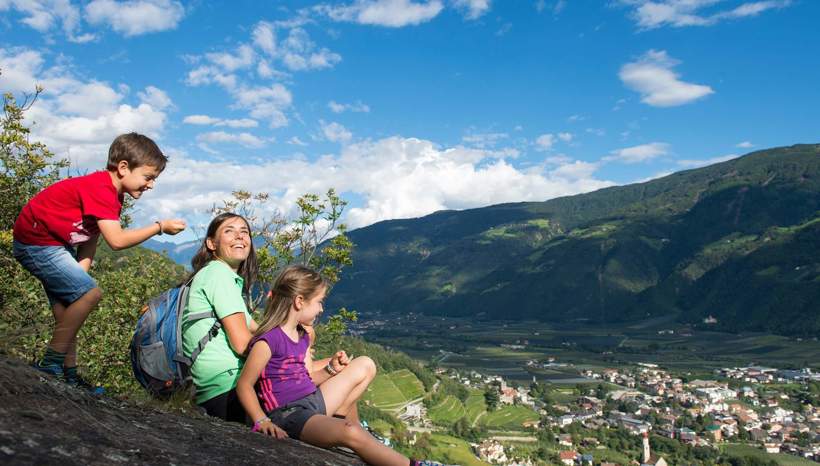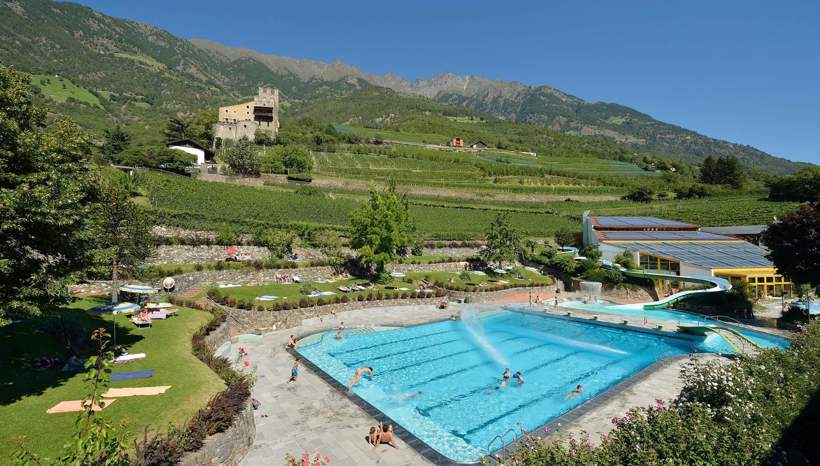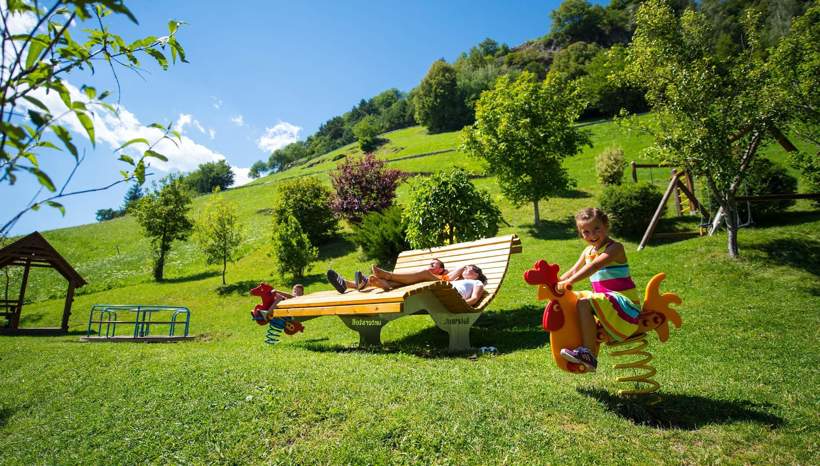 Relaxing holidays for the whole family
Naturns is the only certified Alpine Wellness holiday destination in South Tyrol and offers ideal conditions for relaxing holidays thanks to a mild, Alpine-Mediterranean climate.
Families will feel like in paradise in Naturns, as the village offers an exciting holiday programme for small and big travellers. Also, there are numerous playgrounds, a fun park and an adventure railway station.
Athletic families will look forward to child-friendly hiking paths, the Etschtal cycle path and the Adventure Pool of Naturns.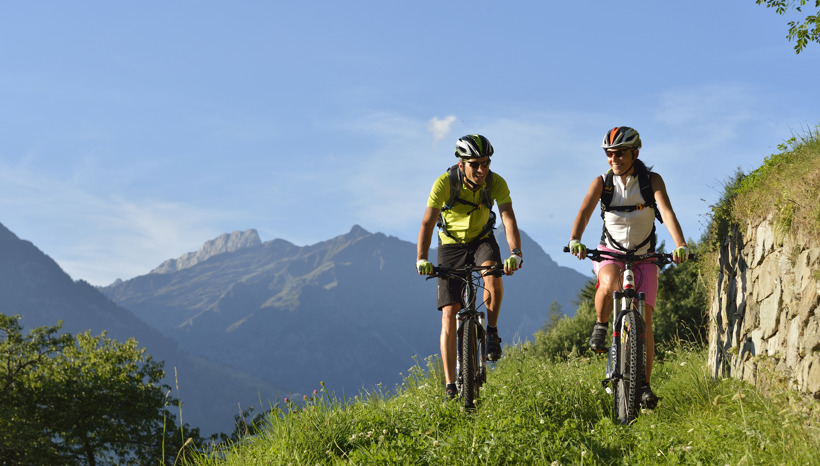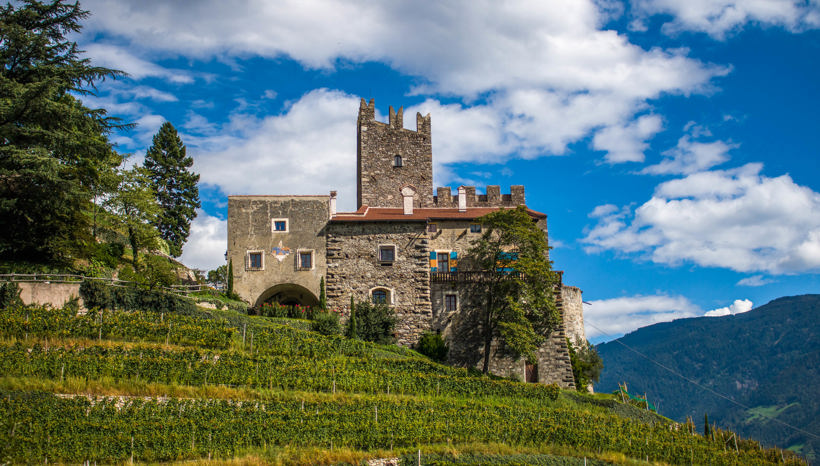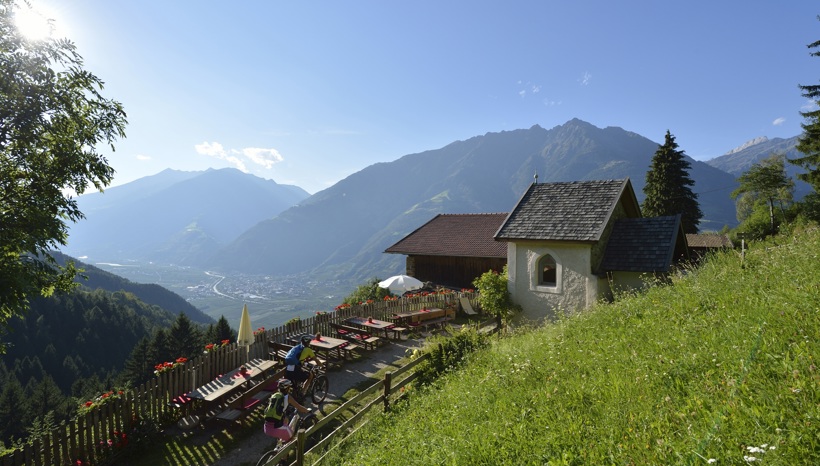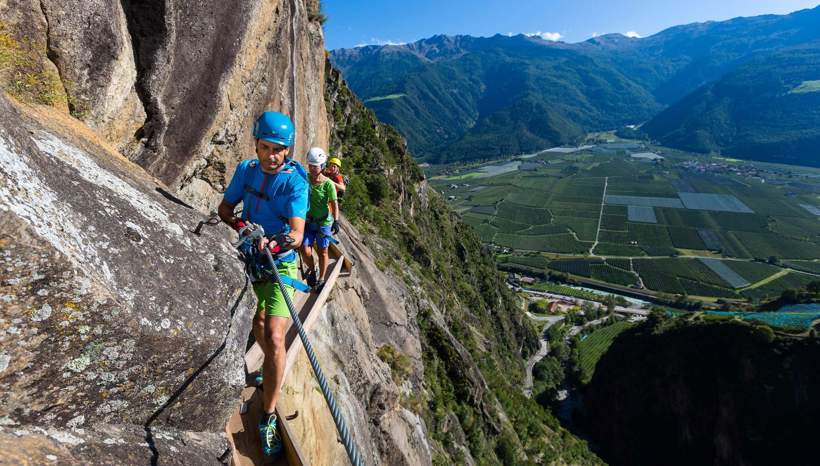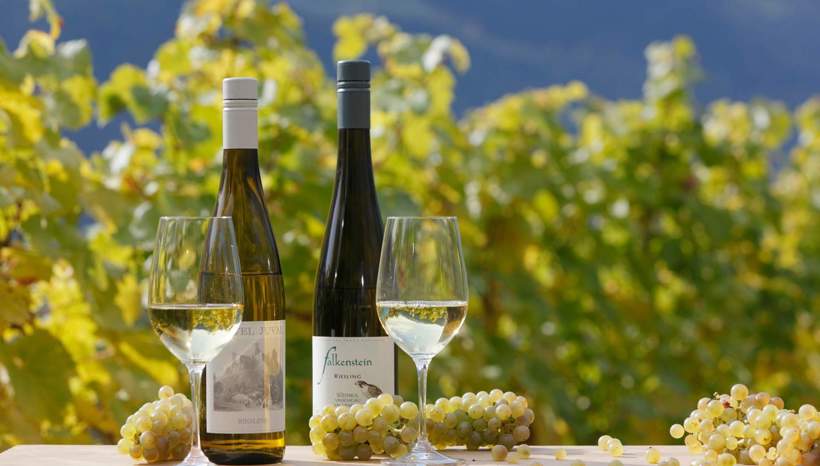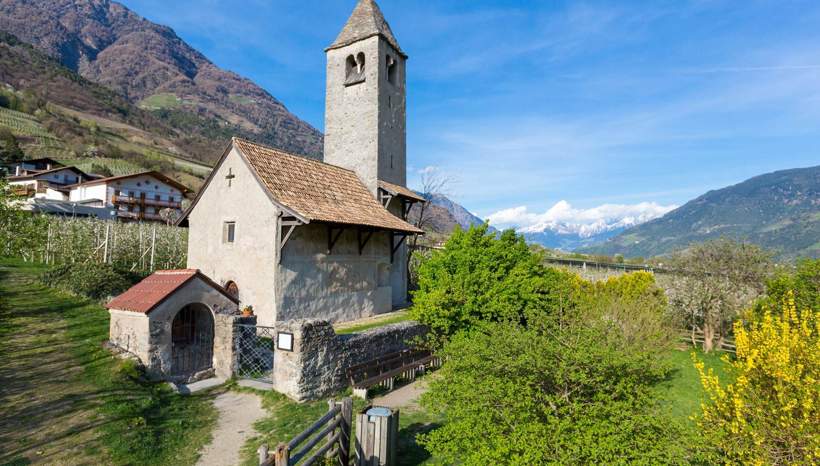 Leisure time in Naturns
Located in a sunny position and at the entrance of Texel Group Nature Park, Naturns is an ideal holiday destination for hikers and mountain bikers. The Ötzi Bike Academy offers a bike park for technique training as well as bike tours for beginners and extreme bikers.
If you are sufficiently trained, you can face the challenges of Hoachwool fixed-rope route.
Culture lovers should visit St. Prokulus church and the adjacent museum. Inside the church, that is one of the oldest in South Tyrol, there are frescoes dating back to the 7th century – some of the most significant art treasures in Middle Europe.
Above Naturns there is the medieval Hochnaturns Castle – the landmark of the village, which is already visible from a great distance. Once it was a hotel, but today it is not any more open to the public.
Among the highlights in the village life of Naturns are the annual Riesling Days (wine festival) and Naturns laughs. Come and see for yourself!