Holidays in Unsere Liebe Frau im Walde - St. Felix
The village with this interesting long name is located south of Gampen pass and ranks among the oldest settlements at Deutschnonsberg.
Unsere Liebe Frau im Walde - St.Felix is a municipality with just under 800 inhabitants and covers an area of 27.5 square kilometres, located at about 1,300 meters above sea level. The two districts, Unsere Liebe Frau im Walde and St. Felix, belong to Deutschnonsberg on the border to Trentino due to the German-speaking population.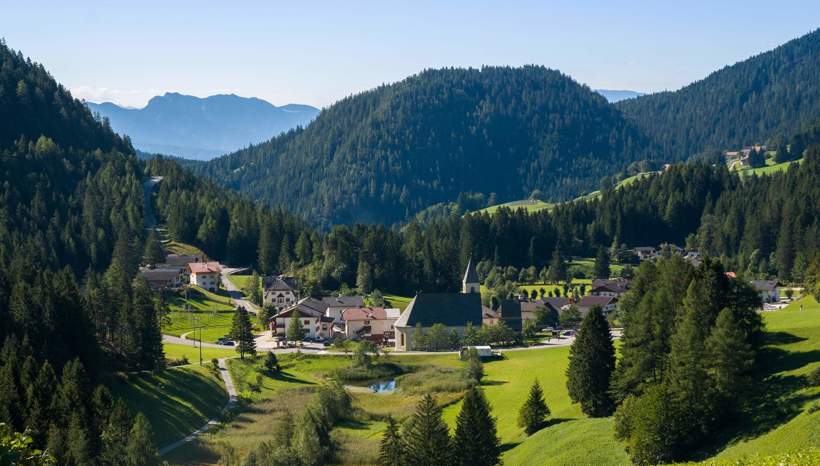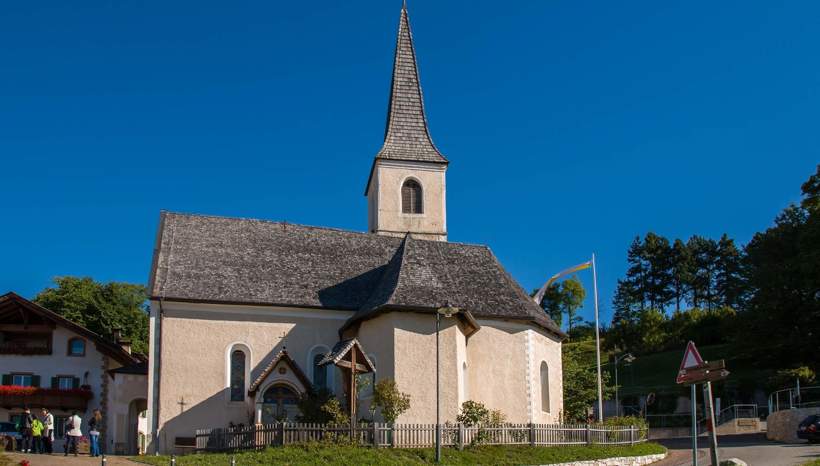 Cultural sights
Worth a visit is the popular pilgrimage church of Unsere Liebe Frau im Walde, that has attracted numerous pilgrims already in the 15th century. As well, there was a medieval hospital – an indication of the importance of the traffic connection over Gampen pass.
In Unsere Liebe Frau im Walde, there is as well the dinosaur trail Trassic Parc, the finding place of dinosaur footprints in 1997.
St. Felix offers a worth-seeing parish church.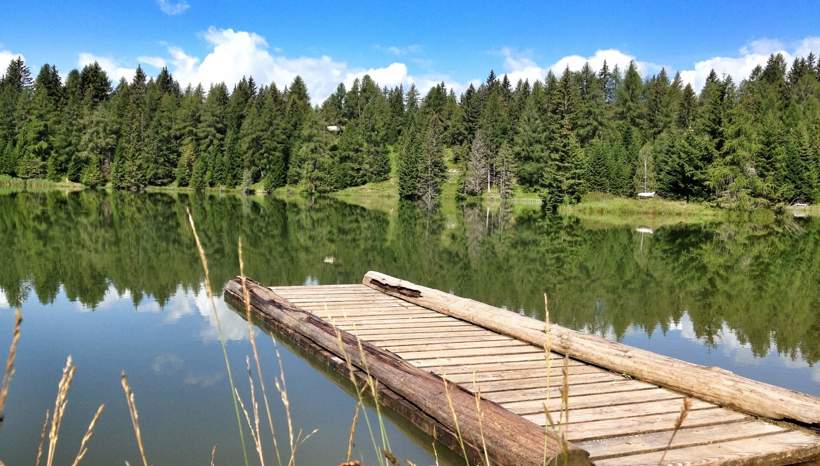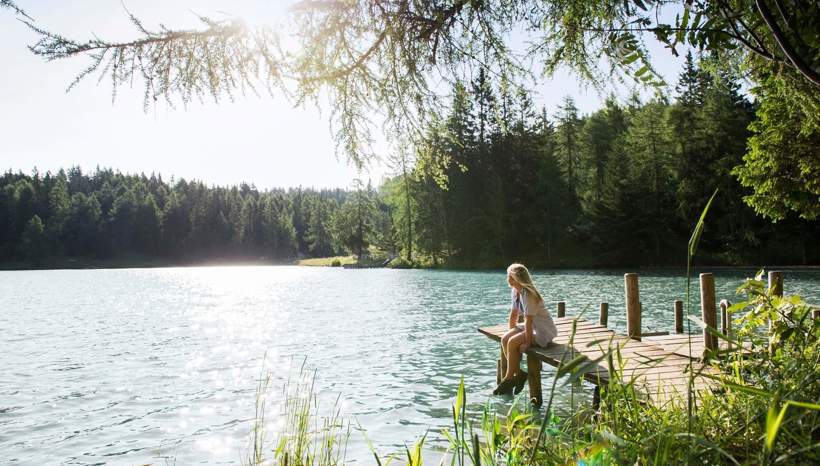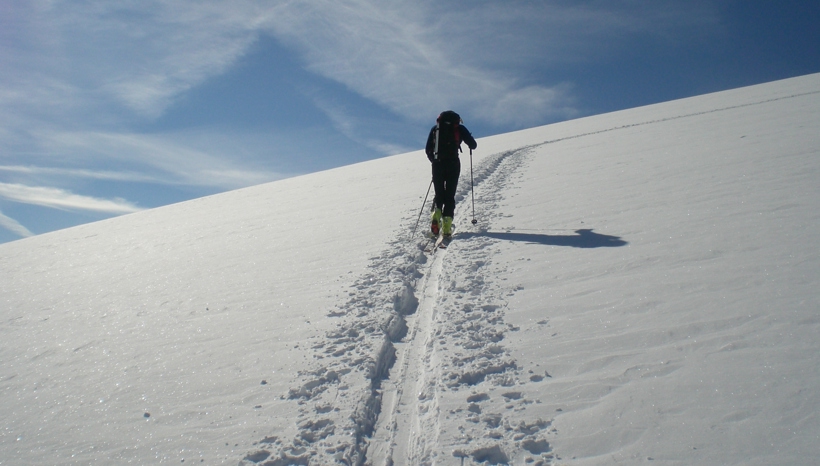 Active & family holidays at Deutschnonsberg
For active travellers, Unsere Liebe Frau im Walde - St. Felix is a real paradise at any season. The hiking paths on Deutschnonsberg are perfect for discovery tours in South Tyrol and in Trentino. The most popular hiking destinations are Mendelkamm, Le Maddalene mountain group, Mt. Laugenspitze or the high plateau of Gantkofel-Penegal.
Moreover, there are several adventure, farm and legend trails. An easy walk or picnic excursion leads for instance to the wonderful waterfalls of St. Felix as well as to Lake Felixer Weiher, which is also called Lake Tret.
Also in winter, the surroundings of Unsere Liebe Frau im Walde - St. Felix are a paradise for active travellers: with idyllic snowshoe hikesm ski tours and cross-country ski runs. The world for kids Ulfi Snowfun and the ice-skating rink in Unsere Liebe Frau im Walde are ideal for families.
Selected accommodations in Unsere Liebe Frau im Walde-St. Felix