Hoildays in St. Pankraz
St. Pankraz is the outermost and at the same time the biggest village of Ultental Valley branching of Etschtal Valley near Meran. Pleasant tranquillity, idyllic nature and ancient traditions shape the area that is perfect for relaxing days in the mountains.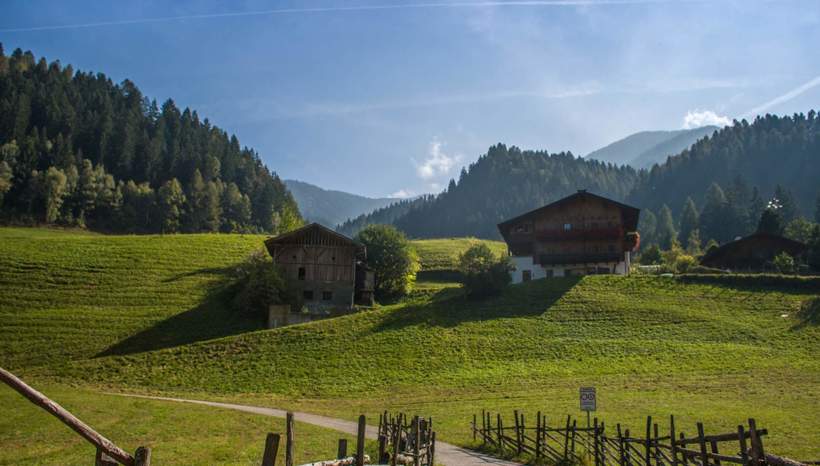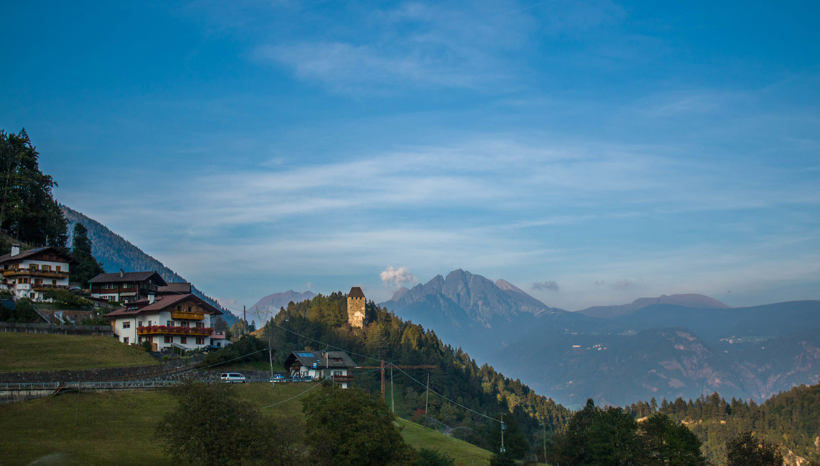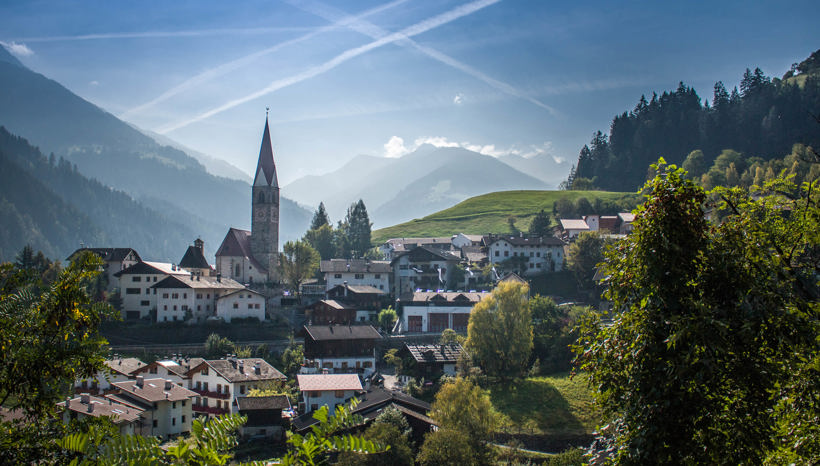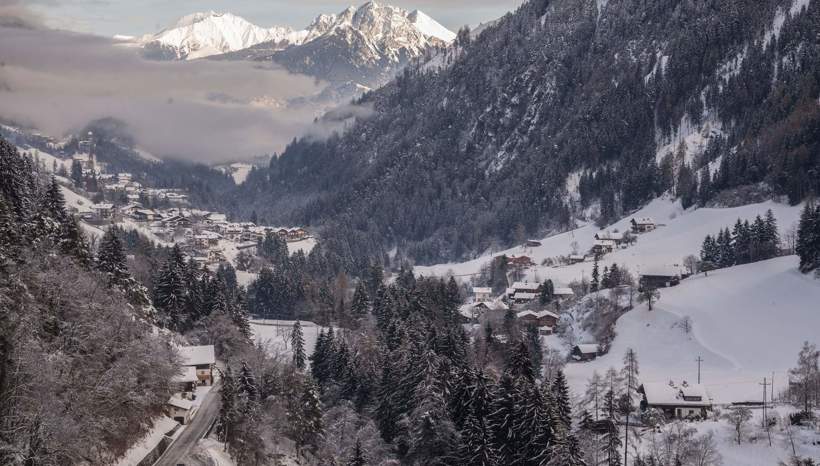 The village centre of St. Pankraz is located at 730 m of altitude. Houses and farms are nestled to the sunny side on the slopes surrounded by dense forests. Until almost to the tree line, you can find idyllic farms with wonder facades tanned by the sun.
If you like hiking or cycling, St. Pankraz and environs offer a wide and varied terrain. Cosy walking paths are as well available as challenging high-alpine tours, such as the Falkomaier high-alpine path.
Small attractions & a lot of tranquillity
One of the peculiarities of St. Pankraz, for instance, is the "Häusl am Stoan". In 1882, the house was spared by the floods of Falschauer river as it was built on a big rock that could not be washed away by the water in comparison with the surrounding grounds. No need to worry, today the stream is no more dangerous, rather it is a very romantic place where to have a picnic with the whole family or a romantic walk.
Other sights of St. Pankraza are St. Helena chapel, St. Sebastian chapel and the parish church with its 56 m high church tower. The church clock on the bell tower is richly painted. The church's portals are carved with figures of saints. Another landmark of St. Pankraz is Eschenlohe Castle.