Holidays in Schlanders
Holidays between glaciers and vines: small-town feel and rural life. Untouched nature and a lively ambiance. In the main locality of Vinschgau, exciting contrasts form a harmonious ensemble.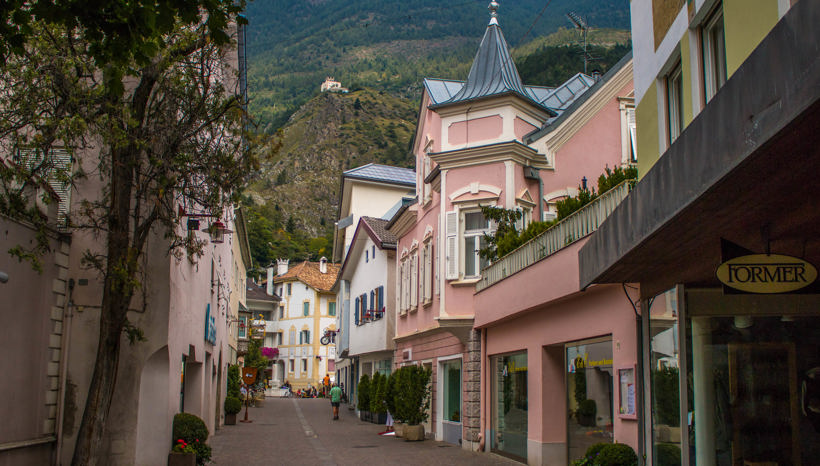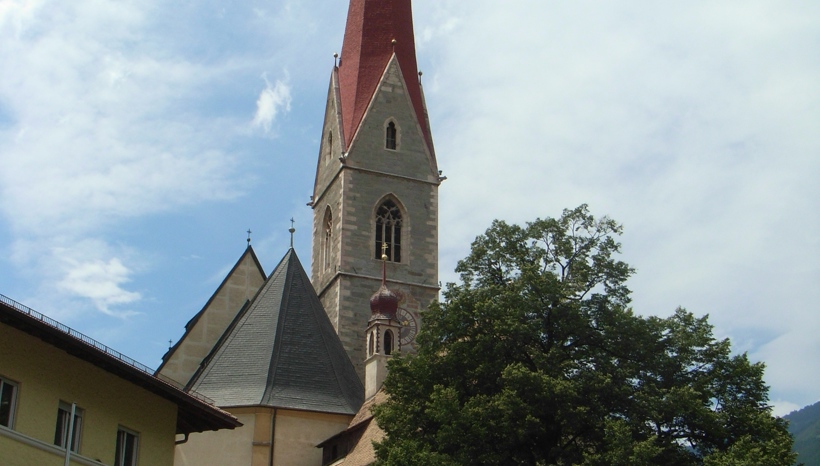 Sunny Schlanders is located halfway between Meran and Reschen pass and thus in the heart of Vinschgau. The more than 6,000 inhabitants are distributed over the village centre and the surrounding districts Göflan, Kortsch, Nödersberg, Sonnenberg and Vetzan.
Mentioned in documents for the first time in 1077, presumably settled even earlier, Schlanders has developed magnificently over time. Thanks to the position, size and also because of its long history, Schlanders is the cultural and economic centre of the region today.
In the village itself, everything meets up in the traffic-calmed pedestrian area. Wonderful shops, inviting inns and cafés line the popular promenade and invite to stroll and enjoy.
Sights in Schlanders
In an around Schlanders, there are numerous churches, chapels, noble properties and other historical buildings of different epochs, such as the church tower of Maria Himmelfahrt parish church. It is about 90 m high and thus the highest church tower of Tyrol.
A wide-ranging visibility also has Schlanders Berg Castle. It is located high above the entrance to Schlandraun Valley since the 13th century.
Another landmark of Schlanders is the similar-sounding Schlandersburg Castle. It is not really a castle but an impressive Renaissance property with two-storied arcade court. Today, the noble building houses several offices, the library and exhibition rooms.
Parts of the municipal area of Schlanders belong to Stilfserjoch National Park. In the pedestrian area there is "avimundus" – one of the associated visitor centres. It is dedicated both to the nature park and to the local avifauna.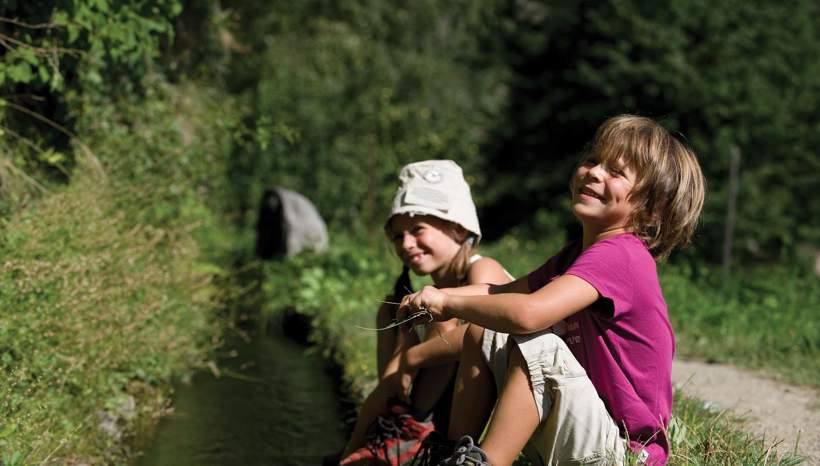 Hiking & cycling around Schlanders
Be it mountain or cycling tours, museum visits or shopping excursions to Meran: Thanks to its central position in the middle of Vinschgau, Schlanders is an excellent starting point for activities of all kinds. If you love hiking and cycling, this is the right place for you. Challenging mountain tours are waiting in the mountains of Vinschgau, gourmet hikes and bike routes lead across the forests at Nödersberg and through the lush fruit orchards and meadows on the valley floor.
Those who love nature, should absolutely walk on the typical "Waalwege" paths of Vinschgau. These old irrigation channels provide the vines and apple trees with cool water. On the sunny side of Vinschgau, you can walk many kilometres and almost flat along these channels. We particularly recommend "Islwaal" path as well as the chestnut path along the sun promenade.