Holidays in Latsch
This picturesque village is located in the middle of Vinschgau on the right bank of the river Etsch, embedded by endless fruit orchards and not far from the outdoor paradise Martell. In short: an ideal destination for active holidays.
This fact does not only attract sports fans, but also tranquillity seekers as well as history and culture lovers. This area in South Tyrol is extremely rich in castles. For instance, Goldrain Castle is not only worth a visit during the concerts taking place every year.
The municipality consists of the main town Latsch and of the hamlets Morter, Tarsch, St. Martin and Goldrain. The accommodations in Latsch are particularly characterized by their cosiness, hospitality and professional service.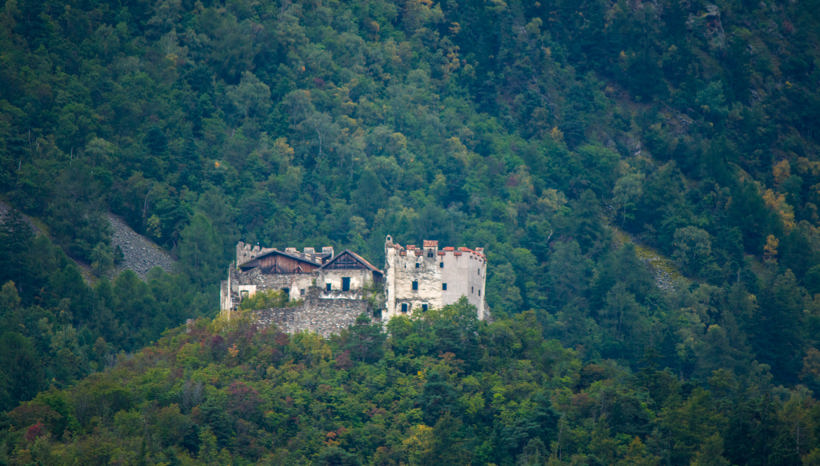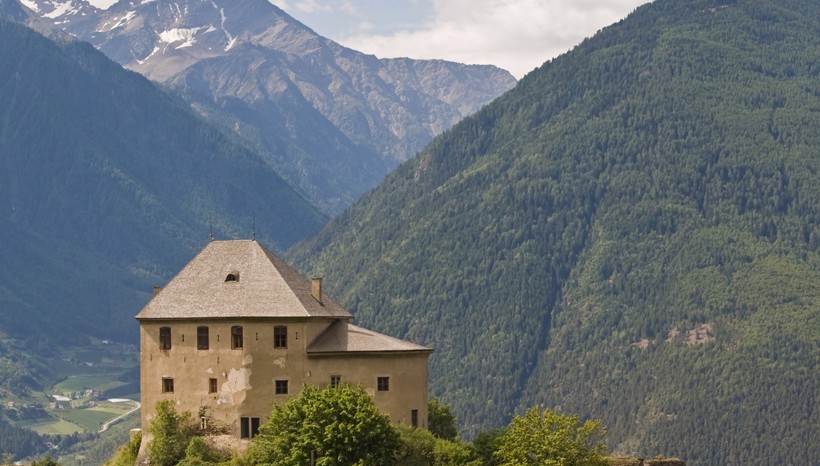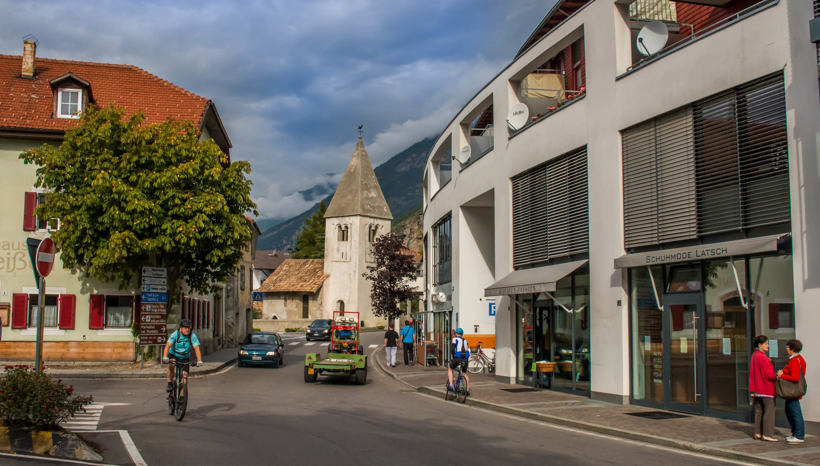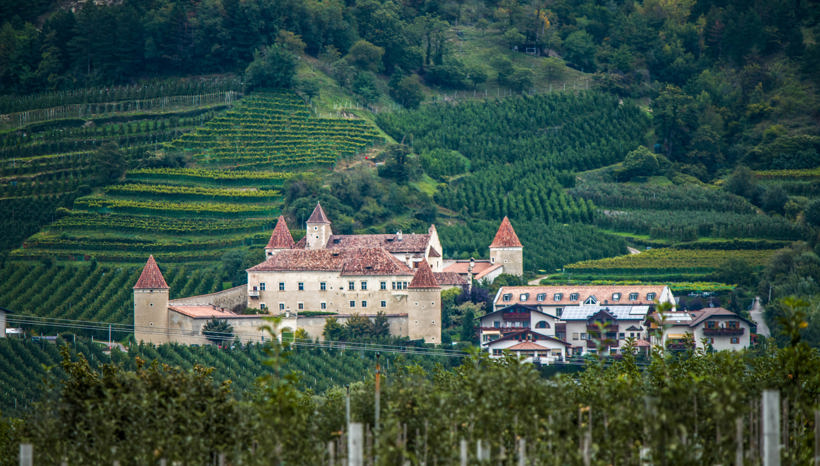 Activities in Latsch
Latsch is a really worth-seeing place offing numerous attractions from the previous centuries in and around the village. Among them is Obermontani Castle where an old manuscript of "Nibelungenlied" was found, that is one of the oldest literary documents in German language.
On the western outskirts of Latsch there is the manor of Mühlrain, an impressive baroque building with frescoes and stucco works dating back to the 16th century. Visit as well the historical hospital, which is a museum now and the hospital church with its late Gothic altar, which is one of most precious – since fully preserved – winged altars in South Tyrol.
If you rather prefer to stay outdoors, you might like hikes, mountain bike tours, excursion on Etschtal cycle path or a rafting trip on Etsch river – a real adventure for young and old. And in the evening, you can go to one of the rustic or modern restaurants, serving typical specialities of the region.