Holidays in Glurns
Rustic arcades, venerable vaults and arches, fortified city walls… In Glurns, many things are still the same as hundreds of years ago. It is the smallest town throughout South Tyrol and at the same time the oldest one, which has preserved till now its medieval townscape – just fabulous!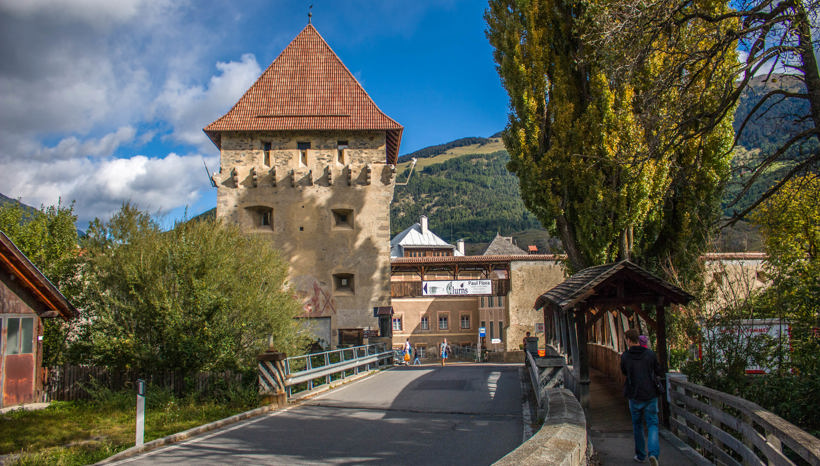 Glurns is located at 907 m of altitude in Vinschgau at the entrance of Münstertal Valley. The worth-seeing historical centre of Glurns is surrounded by completely intact city walls. The town is characterised by artfully painted houses and noble mansions, as well as by the popular shopping street under the arcades. If you enter the city through one of the three mighty gate towers, you will surely be impressed by the embrasures and the many elaborate defence systems.
The charming city with medieval flair has not very much changed since the 16th century. Glurns had once been a flourishing centre of commerce. The city has profited a lot of road fees and passing dealers were obliged to offer their products for sale on site.
Today, Glurns is a famous destination for excursions. Time and time again, the city's cultural treasures have been serving as film sets. The countless sights of the smallest city in South Tyrol can best be discovered during a guided city tour that can be booked in the tourist office.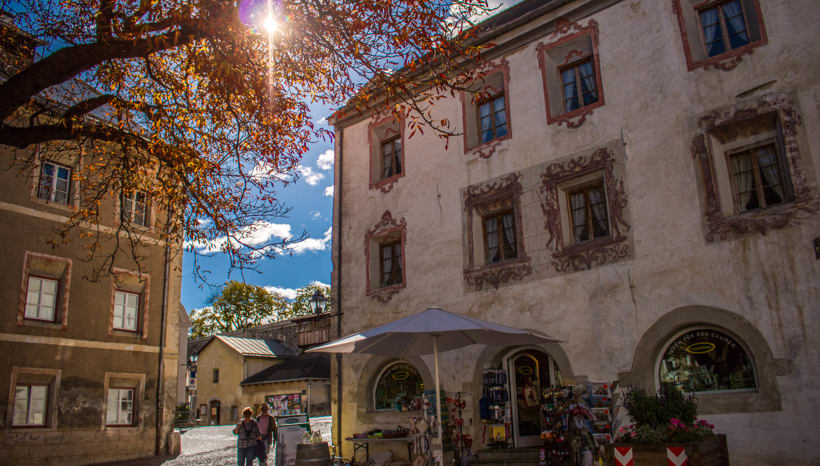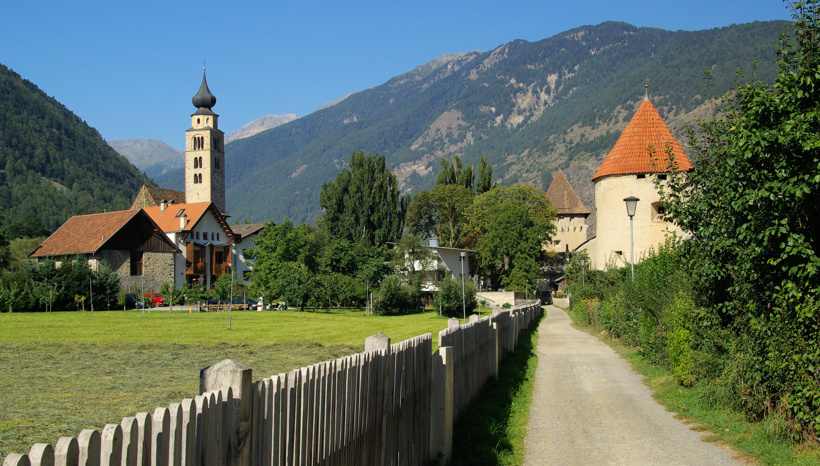 Sights in Glurns
Tauferer Torturm tower houses a permanent exhibition by artist Paul Flora from Glurns.
Schludernser Torturm tower allows you to learn more about the history of Glurns with the exhibition "Stations of a small city". Also, a part of the fortified tower can be reached via this tower.
The old city mill is located in St. Pankrazius road no. 8 and has been recently renovated. You can see the mill wheel as well as the grinder – both again fully functional – as well as rests of a fresco showing the guild sign of millers.
Under the arcades, there were houses and workshops once offering their products right in front of the buildings.
The city square with water fountain and two big chestnut trees connect the lower and the upper city. Here, you can take a rest and enjoy the pleasant atmosphere.
Active holidays in Glurns
There are so many interesting corners in the town – nevertheless you should not forget about the wonderful landscape around Glurns. In its vicinity, there are numerous hiking and biking paths. Families are offered the popular Etschtal cycle path, that has a total length of 300 km and is divided into different stages. Climbers and mountaineers will feel like in paradise too in the mountains of Vinschgau.
In winter, the surroundings of Glurns offer numerous toboggan runs, cross-country ski runs, snowshoe hikes, ski tours and several family-friendly skiing areas.