Ski holidays in South Tyrol
Explore the dreamlike winter in South Tyrol! Varied activities, winter sports and romantic snow-covered places are waiting for you. Leisurely winter hikes and challenging ski tours, classic ski runs and cool snow parks, toboggan runs for the whole family and frozen waterfalls for courageous ice climbers - the range could hardly be wider!
South Tyrol is a winter paradise for everyone who appreciates an extra portion of sunshine as much as warm hospitality and good food. In addition, untouched nature and winter sports areas with excellent infrastructure complement each other perfectly.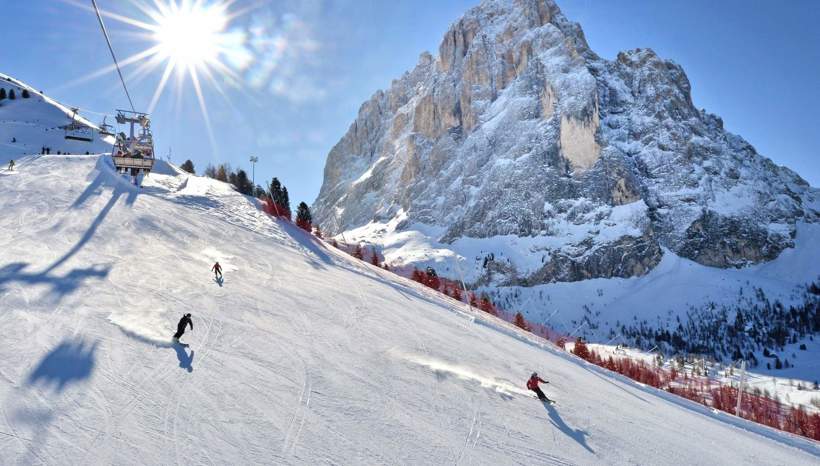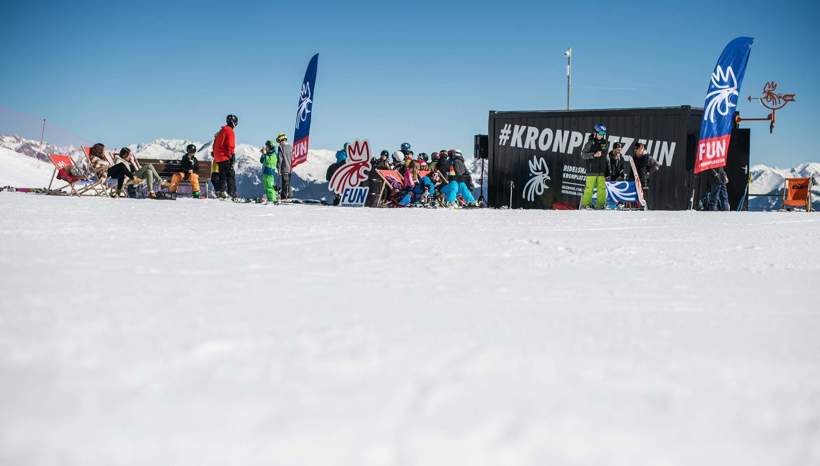 Winter sports classics
For skiers, the region is an eldorado: The huge range of slopes in skiing areas such as Kronplatz or Gröden impresses even demanding ski fans. Smaller skiing areas are the perfect places for families with children.
Cross-country skiers will enjoy the snow-sure high-alpine and panoramic trails of all levels of difficulty. The Cross-country Centre in Antholz and to the Nordic Centre in Schlinig offer optimal training opportunities also for professional skiers.
For tobogganers, there are both family-friendly and fast routes in almost all parts of the region, with runs that are illuminated at night as well as those that are easily accessible by cable car. The longest toboggan runs in South Tyrol can be found in the skiing areas Rosskopf, Plose and Speikboden.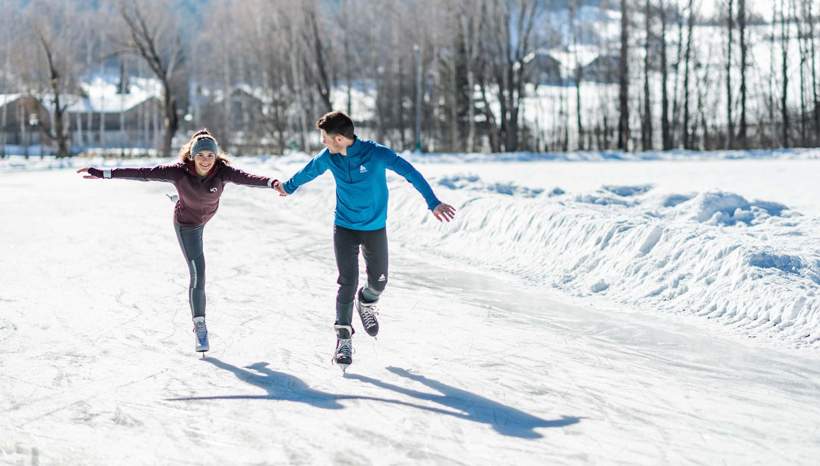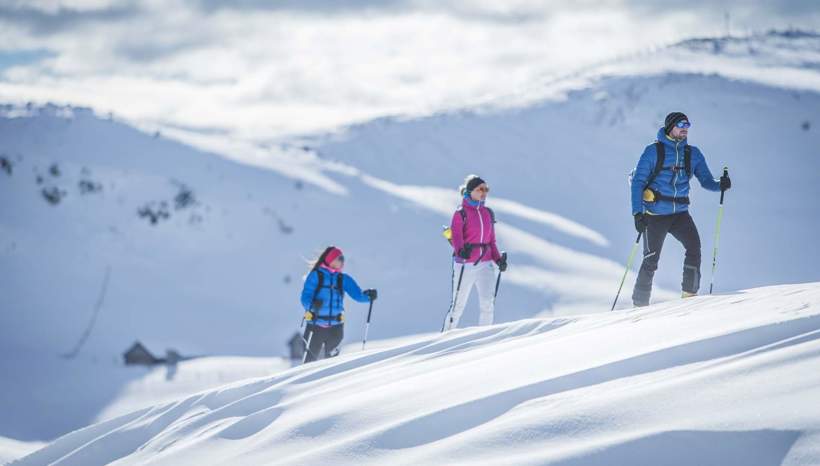 Beyond the slopes & trails
Of course, the snow-covered mountains are also popular with ski tourers and snowshoe hikers. The Dolomites and the surroundings of Mt. Ortler in particular offer an immense range of tours and impressive mountain sceneries. 
Ice-skating is fun for young and old alike on frozen lakes or artificially created ice rinks. In addition, you can try curling.
If you are still looking for a special winter adventure: Lake Reschen in Vinschgau offers optimal conditions for snowkiters and ice sailors. Numerous icy challenges await ice climbers, for example, in Ahrntal or Passeiertal.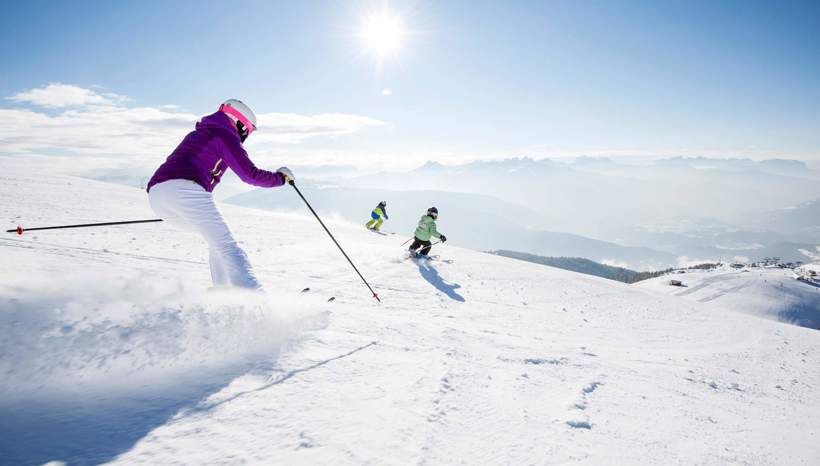 3 tips for perfect winter fun
No one is born a master: This also applies to winter sports. If you want to ski, cross-country ski, ice-skate etc. well, you have to practice. To ensure that this is fun for young and older winter sports enthusiasts, three simple things should be taken into account:
In the beginning, a few lessons with an instructor are always recommended, for children as well as for adults. An experienced ski, snowboard or cross-country ski pro will show you basic techniques and pass on important knowledge that will protect you from injury.
You should check the applicable rules on the piste/cross-country ski run/toboggan run etc. in advance. Some of them apply only in individual areas, others throughout Italy – such as compulsory helmets for minors, compulsory liability insurance and the prohibition of skiing under the influence of alcohol or drugs.
Last but not least, a fun and carefree day of winter sports also requires the right equipment. It not only ensures warm, dry feet and hands, but also the necessary safety.
Selected accommodations in South Tyrol