Cross-country skiing in South Tyrol
Gliding over the snow through a deeply snow-covered winter landscape, harmonious movements supported by steady stick insertions and well-dosed, even breathing...
Cross-country skiing is not only one of the healthiest, but also the nicest ways of enjoying the winter in South Tyrol. Heart and circulation are trained and, in comparison to many other winter sports, many muscle groups are used. Whether classic or skating, professional or hobby sportsman, South Tyrol offers perfect conditions for all cross-country skiers!
Beginner tips for cross-country skiers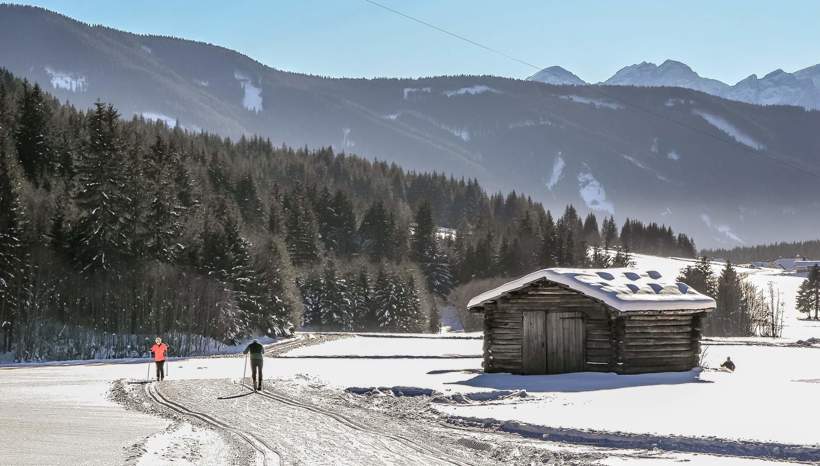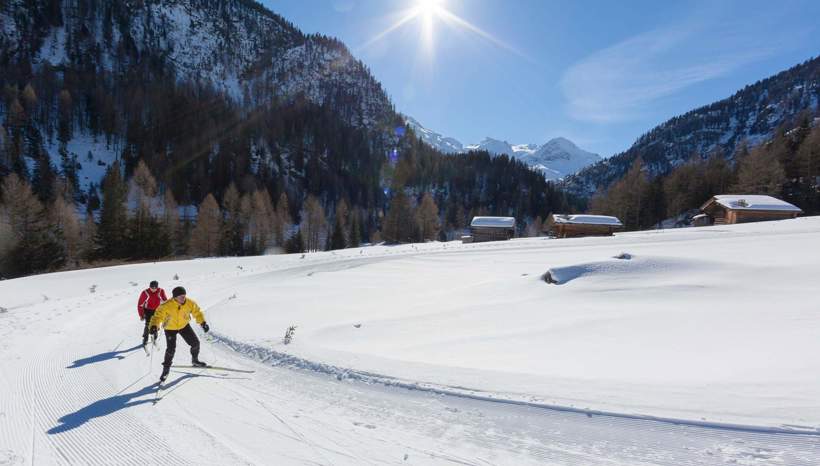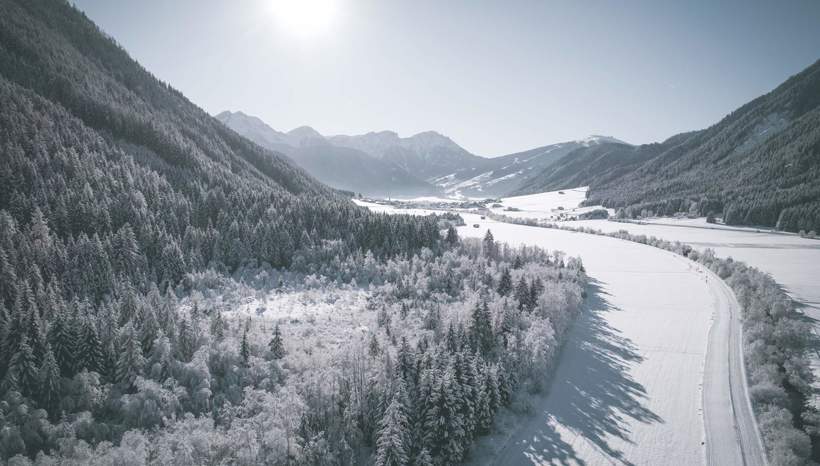 Cross-country skis: Softer, classic cross-country skis are suitable for beginners and amateur cross-country skiers. And Nowax skis are the first type of ski to be recommended: They are a bit slower on the trail, but characterized by the particularly grippy surface of their climbing zone.
Waxing skis: If you want to cross-country ski quickly and effortlessly, you should wax your skis regularly. Nowax skis are relatively easy to maintain and are best treated with glide or liquid wax. With classic (wax) cross-country skis, the climbing and gliding zones of the ski need different waxes. The temperature must also be taken into account. It is best to get professional advice when buying!
Shoes: Half-height cross-country ski boots are warmer than low ones, they protect the ankles and give good foothold. They should not pinch, but should definitely not be too large.
Bindings: Cross-country ski bindings provide secure ski control and mobility at the same time. It is best to choose a flexible binding that is compatible with different types of boots. This way, the boot can be changed without any problems.
Poles: The cross-country ski poles should in any case reach just to the shoulder. The longer they are, the more powerful the push-off and the faster you will go.
Outfit: You often sweat a lot when cross-country skiing. Breathable clothing is therefore recommended. Wind stopper jackets and fleece jumpers are ideal, with classic ski underwear underneath. A change of clothes and something warm to put on during breaks should be in your rucksack.
Images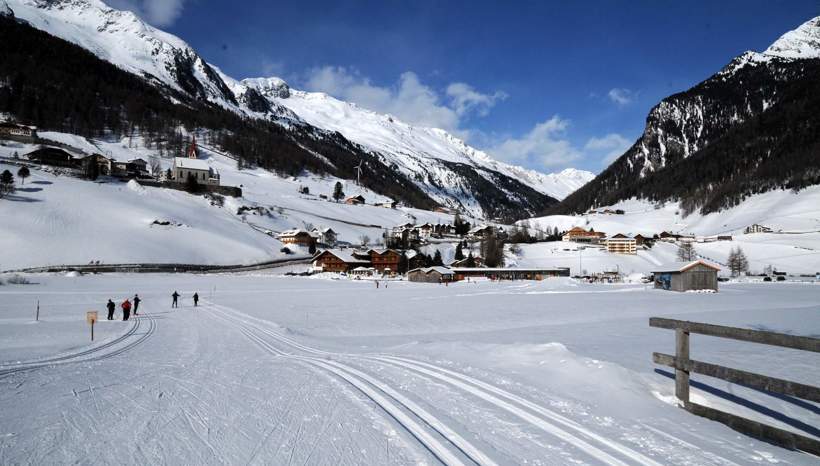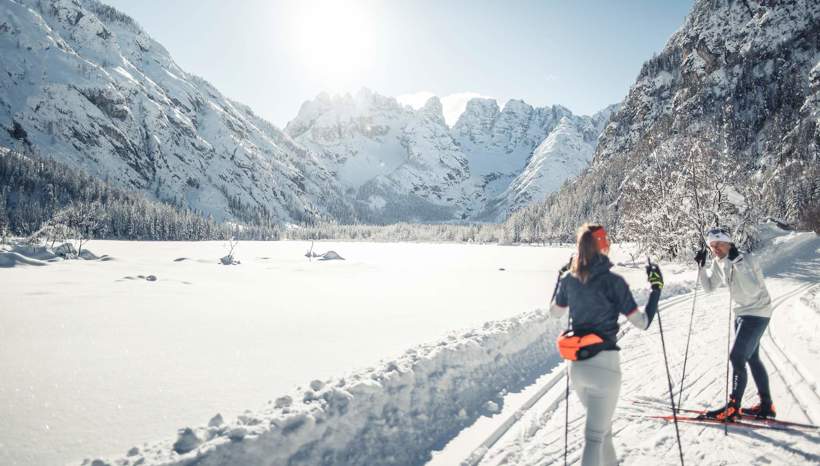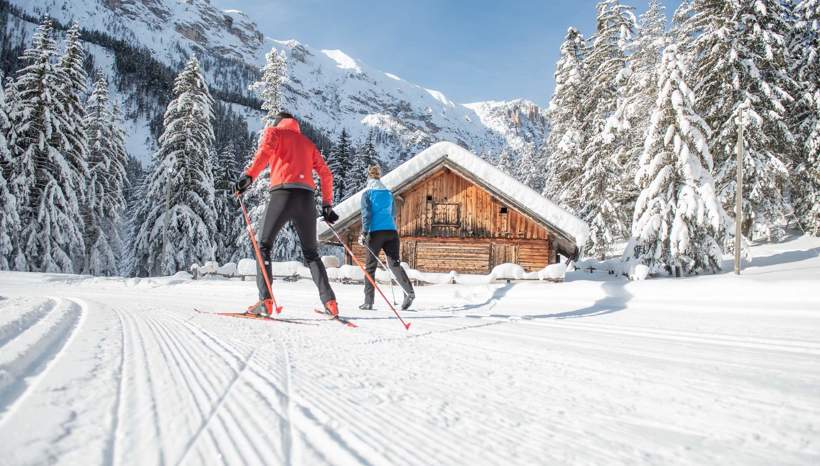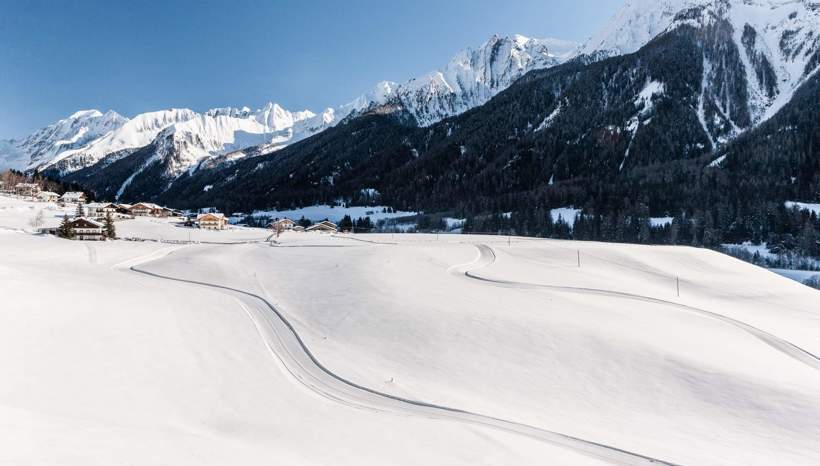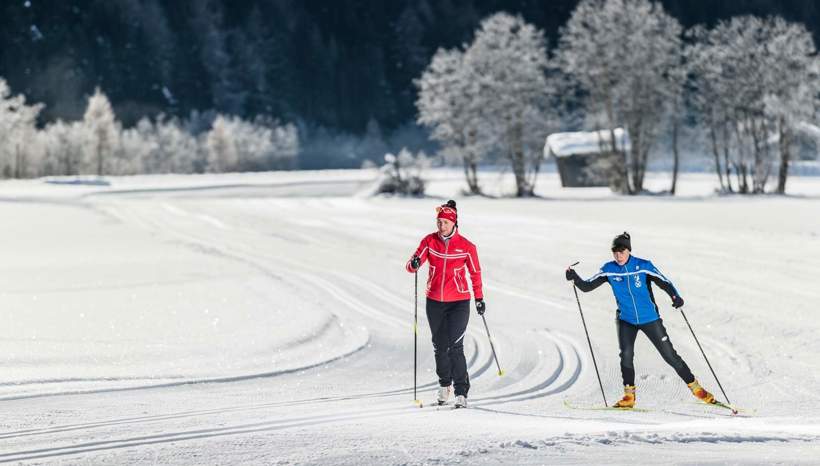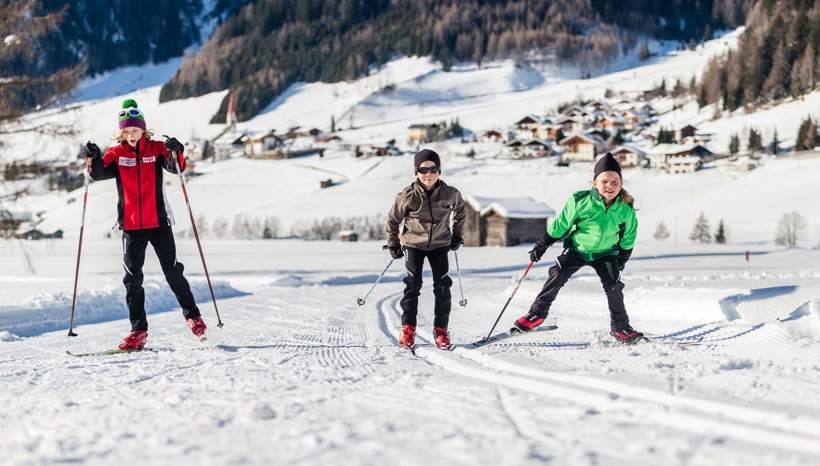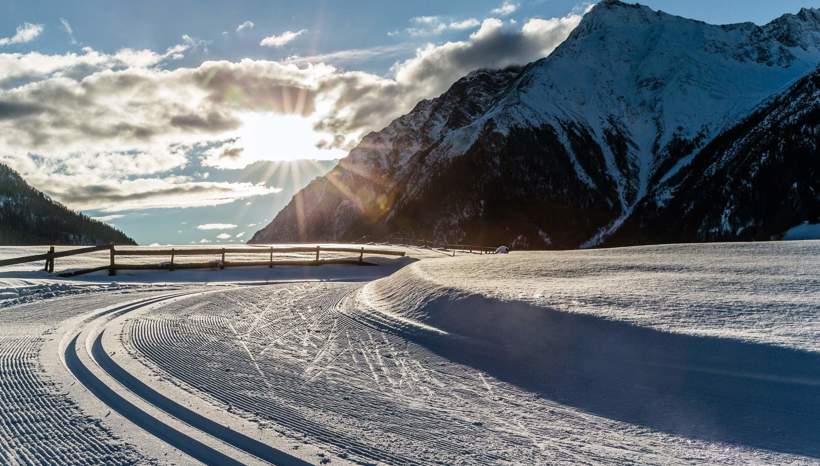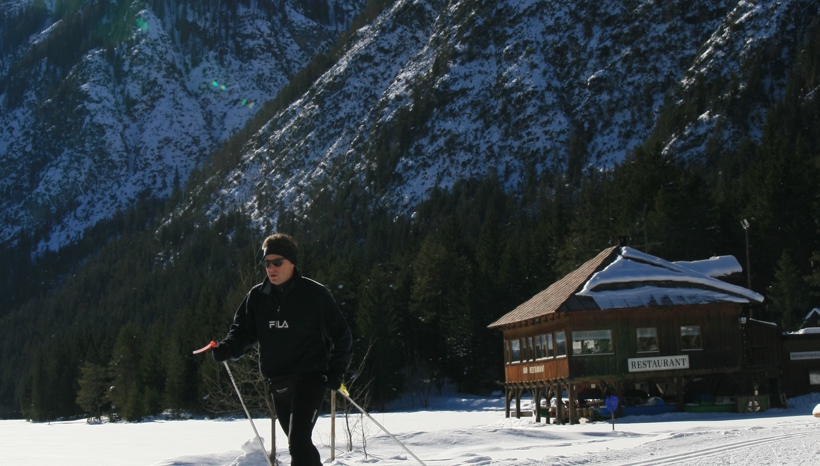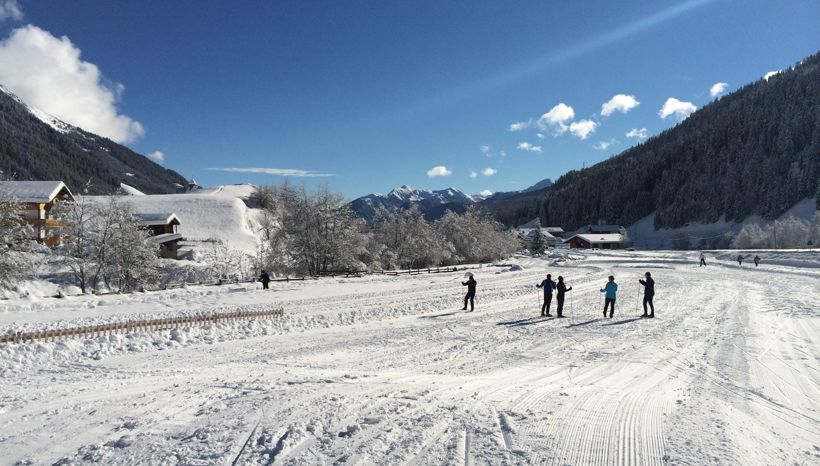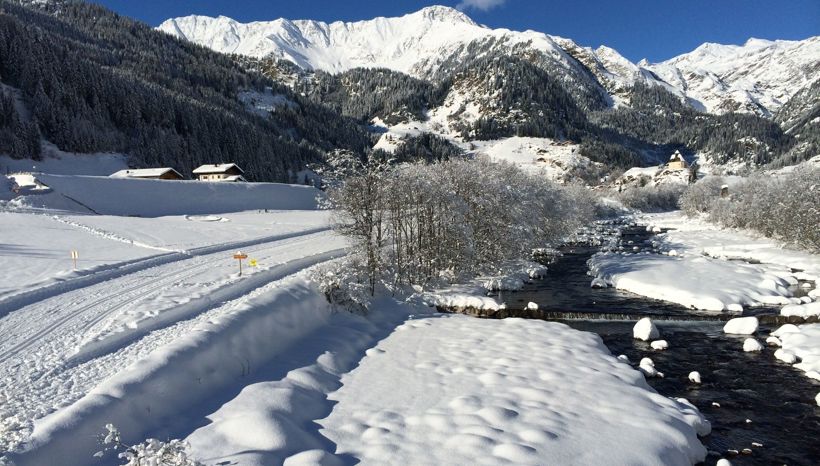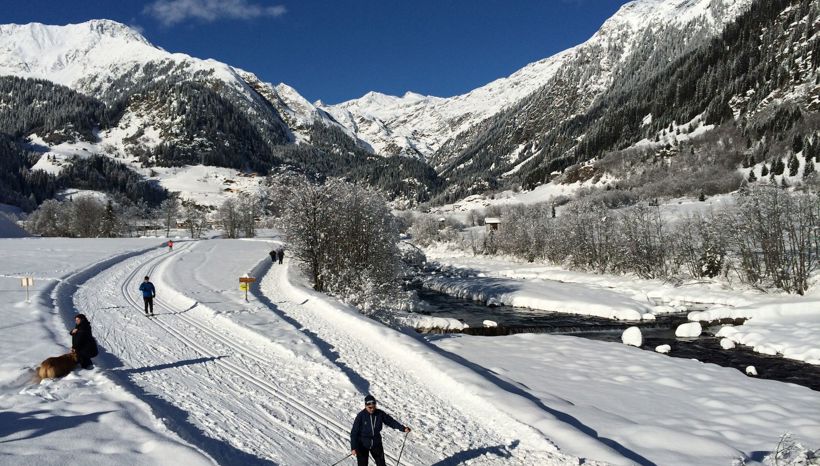 Selected accommodations in South Tyrol