High altitude cross-country ski runs
In the following high altitude cross-country ski runs, unique panoramic views, snow-sure trails and pure enjoyment are ensured!
Plätzwiese near Prags
At an altitude of 2,000 m, this run is located at the picturesque plateau at the feet of the mighty mountains Hohe Gaisl and Dürrenstein in the nature park Fanes-Sennes-Prags. There are predominantly easy and medium-difficult segments in a 6 km long circular course and it is doubtless one of the most beautiful runs, in terms of scenery.
Würzjoch in Alta Badia
On the approximately 4 km long cross-country ski run at the foot of Mt. Peitlerkofel at 2,000 m, the peaks of the Dolomites – UNESCO World Natural Heritage – are within one's reach. The easy high-altitude run is connected to the run of Villnöss valley, offering many kilometres of slopes and more difficult runs for advanced skiers. Nearby, there is also a sledge course.
Hochjoch and Lazaun at Schnals Glacier
Perfect training conditions for professionals: The challenging glacier run Hochjoch at 3,000 m offers the best conditions for altitude training from the middle of September until the middle of December. Depending on weather and snow conditions, the high-altitude cross-country ski run is between 5 and 10 km long.
Schnalstal skiing area is not only a training site for professional skiers: From the middle of December until April, there will also be the run in Lazaun at 2,400 m. The 2 km long and easy run is perfect for beginners.
From Rittner Horn to Villanderer Alm
From Schwarzseespitze top station at Rittner Horn skiing area above Bozen, there is a 10 to 35 km long moderate cross-country ski run. Leading to Villanderer Alm, it offers an impressive 360-degree mountain panorama at above 2,000 m.
Seiser Alm
In fact, not all the 80 km of cross-country ski runs on Seiser Alm are located above 2,000 m of altitude, but all of them are perfectly prepared, with two or four tracks. Snow is guaranteed as well from 1,800 to 2,200 m. Be it skating or classic cross-country skiing – the views of Mt. Langkofel, Plattkofel and Schlern are always impressive.
Further high-altitude cross-country ski runs are, for instance, available at Ratschings-Jaufen skiing area (Platschjoch run: 10 km at 1,800 m) and in Sulden (7 km at 1,900 m).
Impressions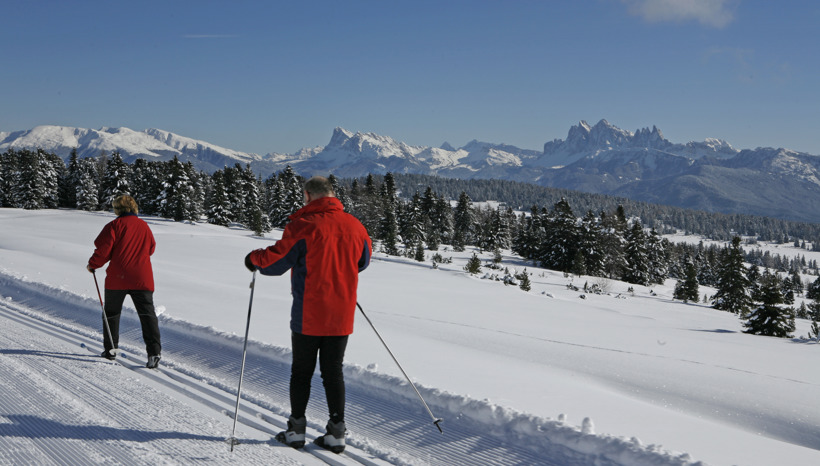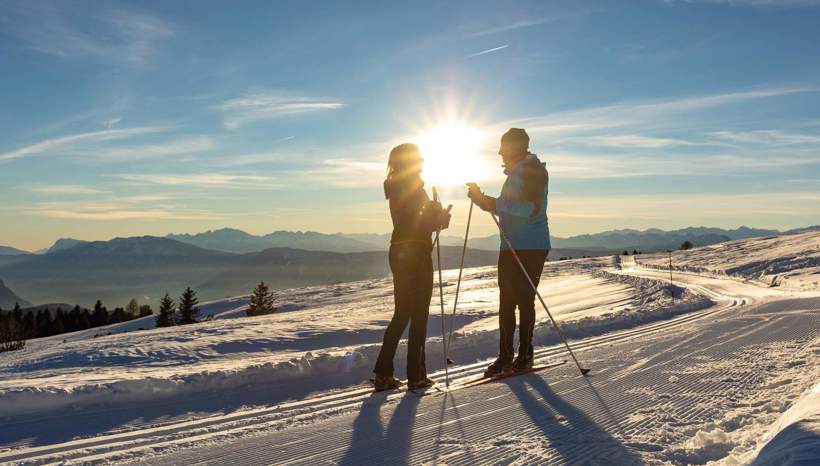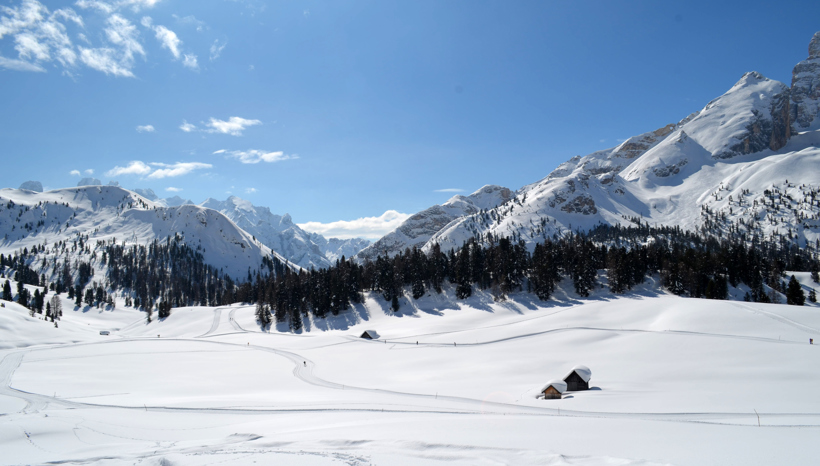 Selected accommodations in South Tyrol