Opening hours cableways in summer
Bit by bit towards the South Tyrolean sky – and with the cableway to the best hiking grounds! The winter in South Tyrol's skiing regions is over, but in the valleys springtime has already started and with it the hiking season.
Then the ski lifts turn quickly into "hiking lifts" and from June you can reach many beautiful walking grounds not only on foot, but also by cable car. Here you will find the opening hours of the cableways in South Tyrol's hiking areas! For cable cars with bike transport, you will find this symbol: 🚲
These are the opening hours in summer 2023. The data is given without guarantee. We reserve the right to indicate only the opening hours of the most important cable cars and lifts of the respective ski areas. Further information can be found on the websites of the lift operators.
Vinschgau
Schöneben
Cableways Schöneben 🚲 & Haideralm 🚲: 26.05. - 08.10.2023: 9.00 am to 4.30 pm
Watles
18.05. - 21.05.2023 | 27.05. - 04.06.2023 | 08.06. - 11.06.2023 | 16.06. - 01.10.2023 | 07.10. - 22.10.2023 (only on weekends) | 28.10. - 05.11.2023
8.30 am to 4.30 pm
Sulden 🚲
 10.06. - 03.10.2023: 8.30 am to 12.45 am & 2.00 pm to 5.00 pm
Meran & environs
Pfelders
17.06. - 24.09.2023: 9.00 am to 4.30 pm
Schwemmalm 🚲
27.05. - 01.11.2023: Monday-Saturday 9.00 am to 5.00 pm & Sundays and holidays 9.00 am to 6.00 pm
Vigiljoch
01.08. - 30.09.2023: 8.00 am to 7.00 pm (on the hour and half hour, intermediate trips during busy periods)
Meran 2000
Cableway Meran 2000 🚲: 29.04. - 23.06.2023 & 25.09. - 05.11.2023 9.00 am to 5.00 pm; 24.06. - 24.09.2023: 8.30 am to 6.00 pm
Gondola Falzeben 🚲: 29.04. - 23.06.2023 & 25.09. - 05.11.2023 9.00 am to 5.00 pm; 24.06. - 24.09.2023: 8.30 am to 5.30 pm
Chairlift Mittager 🚲: 17.06. - 15.10.2023: 10.00 am to 4.00 pm 
Cableway Vöran 🚲
Open all year round
On weekdays: 7.00 am to 7.40 pm every 20 minutes (except 8.20 am and 8.40 am)
On Sundays and holidays: 8.20 am to 12.00 am & 1.00 pm to 7.40 pm every 20 minutes
01.05. - 30.09. last ride always at 8.00 pm
Bozen & environs
Reinswald
27.05. - 29.10.2023
May/June/September/October: 9.00 am to 12.30 am & 1.30 pm to 5.00 pm
July/August: 9.00 am to 5.30 pm (no lunch break)
Rittner Horn 🚲
18.05. - 05.11.2023: 9.00 am to 5.30 pm, from 09.10.2023: 9.00 am to 4.30 pm
Carezza Dolomites
Cable car Welschnofen 🚲: 18.05. - 07.07.2023 & 28.08. - 15.10.2023: 8.15 am to 5.45 pm; 08.07. - 27.08.2023: 8.00 am to 6.15 pm; 16.10. - 05.11.2023: 8.45 am to 5.15 pm
Cable cars König Laurin I 🚲 & II: 27.05. - 07.07.2023 & 28.08. - 15.10.2023: 8.30 am to 5.30 pm; 08.07. - 27.08.2023: 8.00 am to 6.00 pm; 16.10. - 05.11.2023: 9.00 am to 5.00 pm
Panoramic chairlift Paolina: 27.05. - 07.07.2023 & 28.08. - 15.10.2023: 8.30 am to 5.30 pm; 08.07. - 27.08.2023: 8.00 am to 6.00 pm
Chairlift Tschein 🚲: 27.05. - 07.07.2023 & 28.08. - 15.10.2023: 9.30 am to 5.30; 08.07. - 27.08.2023: 9.00 am to 6.00 pm
Cableway Tiers Cabrio 🚲: 13.05. - 07.07.2023 & 28.08.2023 - 15.10.2023: 8.15 am to 5.45 pm; ; 08.07. - 27.08.2023: 8.00 am to 6.15 pm; 16.10. - 05.11.2023: 8.45 am to 5.15 pm 
Obereggen
Panoramic chair lift Obereggen-Oberholz: 10.06. - 08.10.2023: 8.30 am to 6.00 pm
Cableway Obereggen-Ochsenweide 🚲: 10.06. - 17.09.2023: 8.30 am to 6.00 pm
Eisacktal
Cableway Mühlbach-Meransen 🚲
Open all year round
Monday-Saturday: 6.50 am to 8.00 am, 9.10 am to 11.50 am, 1.15 pm to 6.40 pm
On Sundays and holidays: 8.30 am to 11.50 am & 1.15 pm to 6.40 pm
Cableway Gitschberg and Jochtal
13.05. - 04.11.2023: daily 8.30 am to 11.45 am & 1.00 pm to 4.45 pm
Plose
Plose 🚲: 20.05. - 10.09.2023: 9.00 am to 6.00 pm; 11.09. - 15.10.2023: 9.00 am to 5.00 pm
Pfannspitz: 10.06. - 15.10.2023: 9.00 am to 12.45 am & 1.30 pm to 5.00 pm
Palmschoss 🚲: 10.06. - 15.10.2023: 9.00 am to 5.00 pm
Ratschings-Jaufen 🚲
02.06. - 08.10.2023: daily 8.30 am to 5.00 pm
Rosskopf
27.05. - 16.06.2023: railway cable car 8.30 am to 5.00 pm, Panorama railway & Mountain Coaster closed
17.06. - 01.10.2023: railway cable car 8.30 am to 5.00 pm, Panorama railway & Mountain Coaster 9.00 am to 4.00 pm
02.10. - 05.11.2023: railway cable car 8.30 am to 5.00 pm, Panorama railway & Mountain Coaster closed
Ladurns-Gossensass
10.06. - 08.10.2023: 9.00 am to 5.00 pm
Alta Badia
Corvara
Col Alto 🚲 & Boé: 10.06. - 01.10.2023: 8.30 am to 5.30 pm
Kolfuschg
Plans 🚲 & Frara 🚲: 15.07. - 01.10.2023: 8.30 am to 5.30 pm
Col Pradat: 10.06. - 01.10.2023: 8.30 am to 5.30 pm
Borest 🚲 & Colfosco: 10.06. - 24.09.2023: 8.30 am to 5.30 pm
La Villa
Piz La Ila 🚲: 10.06. - 01.10.2023: 8.30 am to 5.30 pm
Abtei
La Crusc 1 & 2 🚲: 10.06. - 01.10.2023: 8.30 am to 5.30 pm / 8.45 am to 5.15 pm
St. Kassian
Piz Sorega 🚲: 10.06. - 01.10.2023: 8.30 am to 5.30 pm
Falzarego
Lagazuoi/Falzarego: 27.05. - 22.10.2023: 9.00 am to 4.40 pm
Kronplatz & Skiworld Ahrntal
Kronplatz 2000, Reischach 🚲
20.05. - 05.11.2023: daily 9.00 am to 5.00 pm (until 5.45 pm in July & August)
Ried 🚲
02.07. - 24.09.2023: daily 9.00 am to 5.00 pm
Olang I & II 🚲 
24.06. - 08.10.2023: daily 9.00 am to 5.00 pm
Ruis 🚲
02.06. - 18.06.2023: Fr + Sa + Su 9.00 am to 5.00 pm
23.06. - 08.10.2023: daily 9.00 am to 5.00 pm
13.10. - 15.10.2023: Fr + Sa + Su 9.00 am to 5.00 pm
Piz de Plaies 🚲
23.06. - 08.10.2023: daily 9.00 am to 5.00 pm
Klausberg 🚲
20.05. - 22.10.2023: 8.30 am to 12.20 am & 1.00 pm to 5.15 pm
Speikboden 🚲
03.06. - 15.10.2023: 8.30 am to 5.00 pm (in August one hour longer)
3 Zinnen Dolomites
Helm - Helmjet Sexten & Cableway Vierschach 🚲
27.05. - 08.10.2023: 8.30 am to 5.30 pm
09.10. - 01.11.2023: 8.30 am to 4.30 pm
Cable car Drei Zinnen 🚲
10.06. - 08.10.2023: 8.30 am to 5.30 pm
09.10. - 01.11.2023: 8.30 am to 4.30 pm
Rotwand 🚲
10.06. - 08.07.2023: 8.30 am to 5.30 pm
09.07. - 10.09.2023: 8.00 am to 5.30 pm
11.09. - 08.10.2023: 8.30 am to 5.30 pm
Chairlift Haunold
27.05. - 24.06.2023: 9.00 am to 5.30 pm
25.06. - 03.09.2023: 9.00 am to 6.30 pm
04.09. - 08.10.2023: 9.00 am to 5.30 pm
Gröden & Seiser Alm
Cableway Sellajoch-Langkofelscharte
15.06. - 08.10.2023: 8.15 am to 5.00 pm
Cableway Wolkenstein-Ciampinoi 🚲
02.06. - 08.10.2023: 8.30 am to 5.30 pm
Wolkenstein-Dantercëpies 🚲 
10.06. - 16.09.2023: 8.30 am to 5.30 pm
17.09. - 08.10.2023: 9.00 am to 5.00 pm
Cableway Piz Setëur 🚲
15.06. - 01.10.2023: 9.00 am to 5.00 pm
Cableway St. Christina-Col Raiser
26.05. - 17.06.2023: 8.30 am to 5.00 pm
18.06. - 16.09.2023: 8.30 am to 5.30 pm
17.09. - 02.11.2023: 8.30 am to 5.00 pm
Funicular railway St. Ulrich-Raschötz 🚲
13.05. - 03.06.2023: 9.00 am to 4.00 pm
04.06. - 01.07.2023: 8.30 am to 5.00 pm
02.07. - 09.09.2023: 8.30 am to 6.00 pm
10.09. - 08.10.2023: 8.30 am to 5.00 pm
Cableway St. Ulrich-Furnes-Seceda 🚲
27.05. - 01.07.2023: 8.30 am to 5.30 pm
02.07. - 26.08.2023: 8.30 am to 6.00 pm
27.08. - 08.10.2023: 8.30 am to 5.30 pm
09.10. - 05.11.2023: 8.30 am to 4.30 pm
Cableway St. Ulrich-Seiser Alm 🚲 
19.05. - 09.06.2023: 8.30 am to 5.00 pm
10.06. - 09.10.2023: 8.30 am to 6.00 pm
10.10. - 05.11.2023: 8.30 am to 5.00 pm
Cableway Seiser Alm (Seis-Seiser Alm) 🚲
26.05. - 16.06.2023: 8.00 am to 6.00 pm
17.06. - 03.09.2023: 8.00 am to 7.00 pm
04.09. - 02.11.2023: 8.00 am to 6.00 pm
Images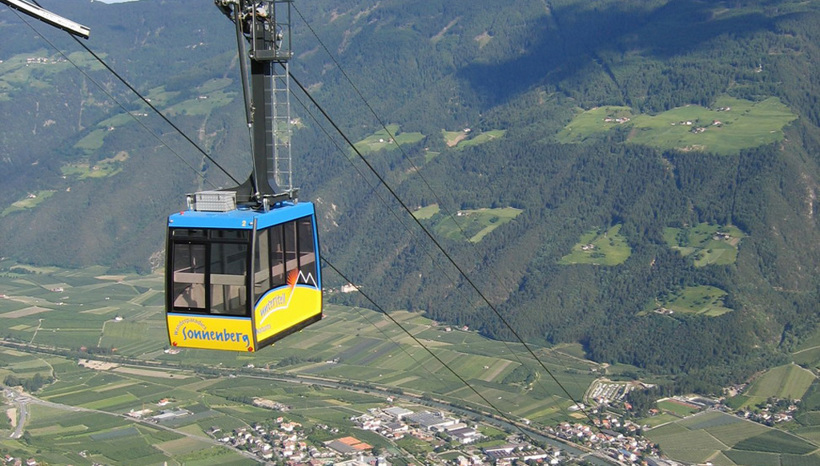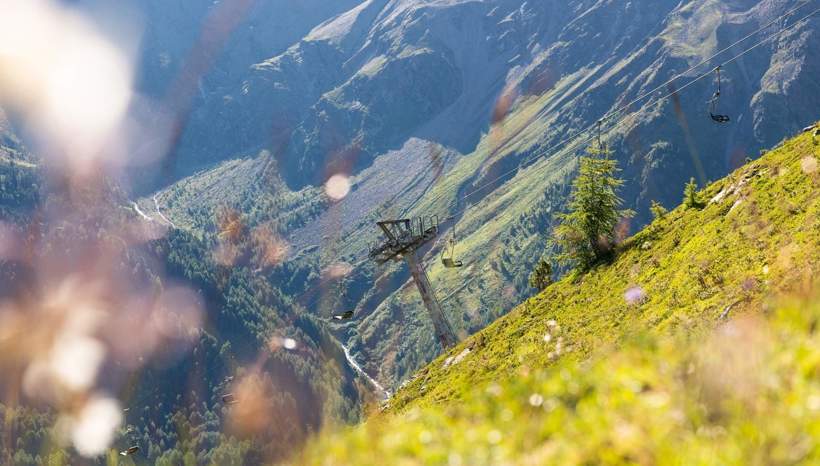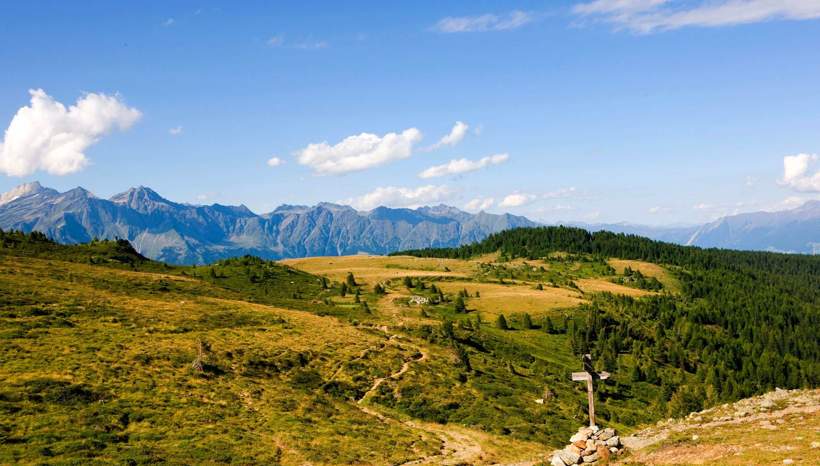 Selected accommodations in South Tyrol