Holidays in Schenna
Relaxing, enjoying the sun and spending a lot of time outdoors – Schenna is one of the bet destinations for this. Situated above Meran, sun shines on about 300 days per year in Schenna and countless routes around Mt. Hirzer and Mt. Ifinger are perfect to go hiking and Nordic walking.
Schenna is located in the middle of fruit orchards at about 600 m above sea level. The entire municipality covers an area of 4,800 hectares – from the outskirts of Meran (300 m) to the mountain summits of the Sarntal Alps, including the most famous ones, namely Mt. Hirzer (2,781 m) and Mt. Ifinger (2,581 m).
The region is famous for its beautiful highlands and it is one of the sunniest and most varied hiking areas in South Tyrol. From simple walking paths, excursions to Alpine meadows and huts, up to high-alpine tours and climbing peaks – Schenna has something for anyone.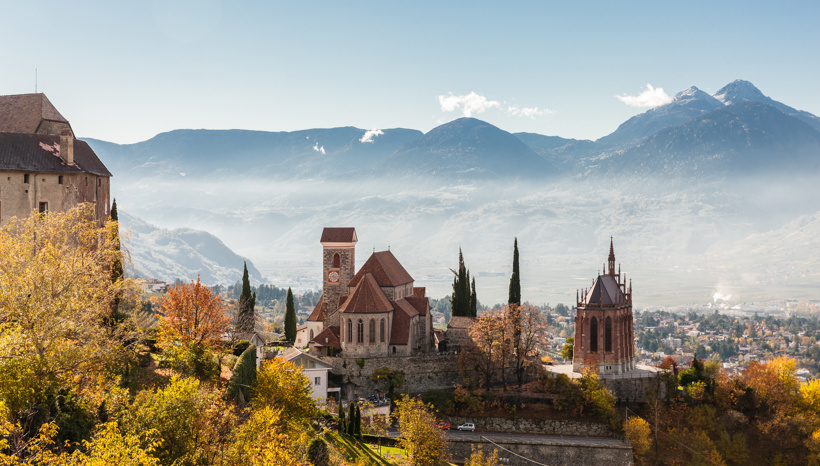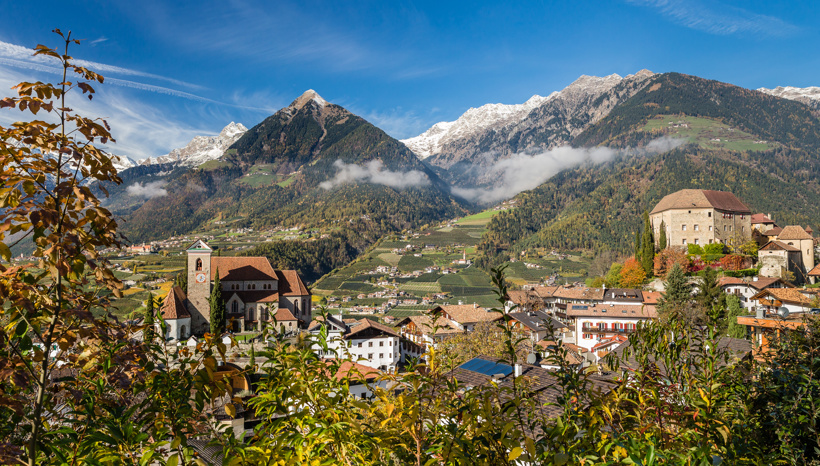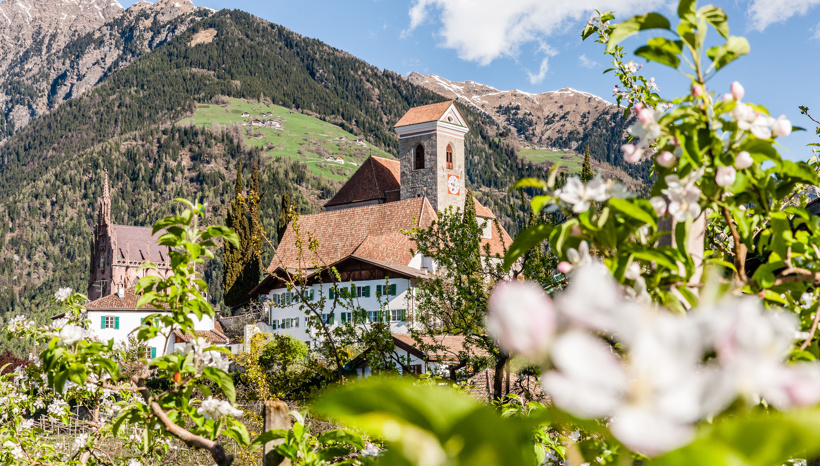 Liaison of North and South
The gentle contrast between North and South is found not only in the cuisine and the landscape, but in the way of life. The alpine traditions and the Mediterranean flair, combined with the hospitality of the people, make your holiday in Schenna unforgettable.
Many events all over the year make sure that your stay in Schenna is amusing. A special highlight is "Südtirol Classic" – a vintage car rally taking place every year in July with dozens of historical automobiles. Also, culturally interested guests will love Schenna: Schenna Castle, built in 1350, is just one of many castles in South Tyrol and offers a vast collection of arms and paintings.
Images