Holidays in Moos in Passeier
Moos in Passeier is located at the end of Passeiertal Valley. Nature and tradition are still setting the tone here. Hinterpasseier is, in contrast to the anterior Passeiertal Valley south of St. Leonhard, sparsely populated and characterised by a high-alpine ambiance and cooler temperatures.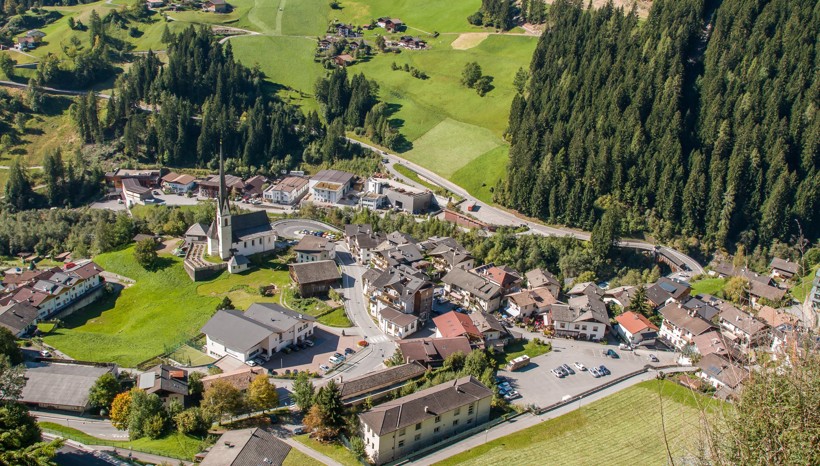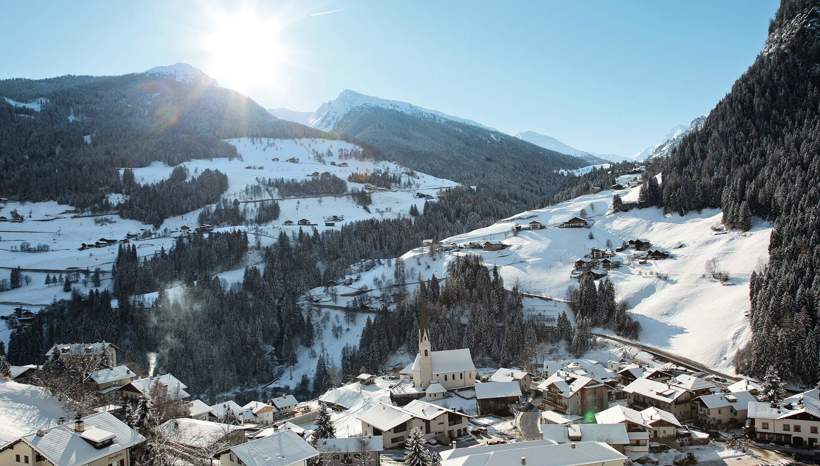 In fact, it offers perfect conditions for all those who like hiking and enjoying beautiful summer holidays in the mountains. The centre of Moos in Passeier is situated at 1,000 m of altitude on the road to Timmelsjoch pass, connecting the valleys of Passeiertal and Ötztal.
The municipal area with the hamlets Platt, Pfelders, Stuls, Ulfas, Rabenstein, Hütt and Pill ranges from the valley bottom to the 3,480 m high summit of Mt. Hohe Wilde on the border with North Tyrol. Other parts of the area are part of Texel Group Nature Park.
Sights in Moos in Passeier
Nonetheless, Moos in Passeier is not only a paradise for nature fans, but for culture lovers too. Worth seeing are, for instance Maria Himmelfahrt parish church built in the 15th century or the Bunker Mooseum. The museum in a bunker provides interesting information about nature and history in Hinterpasseier.
Also, you should visit the glacier mills in Platt, witnessing the last Ice Age, that can be reached via an easy hiking path. A longer, but rewarding tour leads to the Provincial Mining Museum Location Schneeberg with the mining village St. Martin.
Experiencing nature in summer & in winter
In the surroundings of Moos in Passeier, there are numerous possibilities for hiking, mountaineering and climbing. Some popular trails are the high-alpine route of Meran and E5 long-distance trail. Other recommended paths lead through Passer gorge to St. Leonhard, to Egger Grub hut, to Hochalm hut and to Mt. Stuller Hochwart or Mt. Hohe Kreuzspitze. The waterfalls of Stieben and Stuls are a highlight too.
In winter, the snow world of Hinterpasseier offers idyllic snowshoeing tours and winter hikes. In addition, Pfelders offers a small but wonderful ski area. Not to forget the ice tower in Rabenstein, that is one of the biggest artificial ice-climbing facilities in Europe being the venue for international ice-climbing competitions from time to time.
Localities in Passeiertal
Selected accommodations in Moos in Passeier