Nature Park Texel Group
Mt. Hohe Wilde and Hohe Weiße, Roteck and Tschigat, Sprons Lakes and Timmelsjoch pass – the Nature Park Texel Group offers high-alpine highlights and a wonderful natural landscape in lower altitudes. The nature reserve is characterized by exciting contrasts, being the home of a varied flora and fauna.
The Nature Park Texel Group north of Meran offers landscapes in completely different altitudes: Between the deepest and highest place of the protected area there are 3,000 m of difference in height. In fact, you can find all communities of South Tyrol here – from sub-Mediterranean to high-alpine.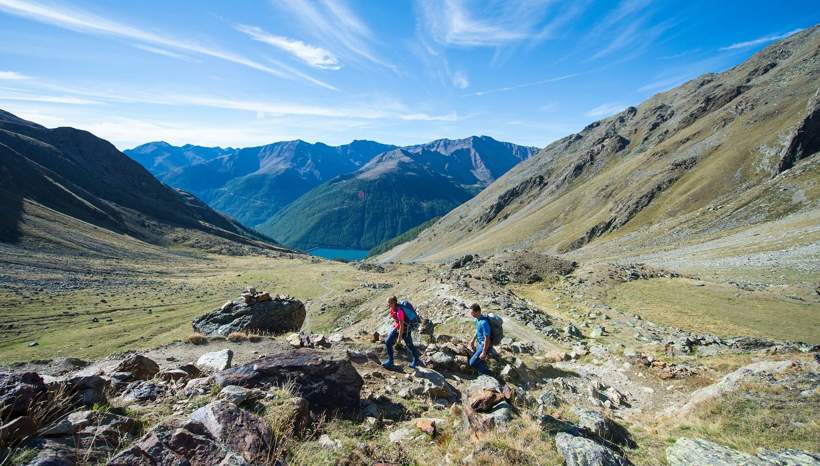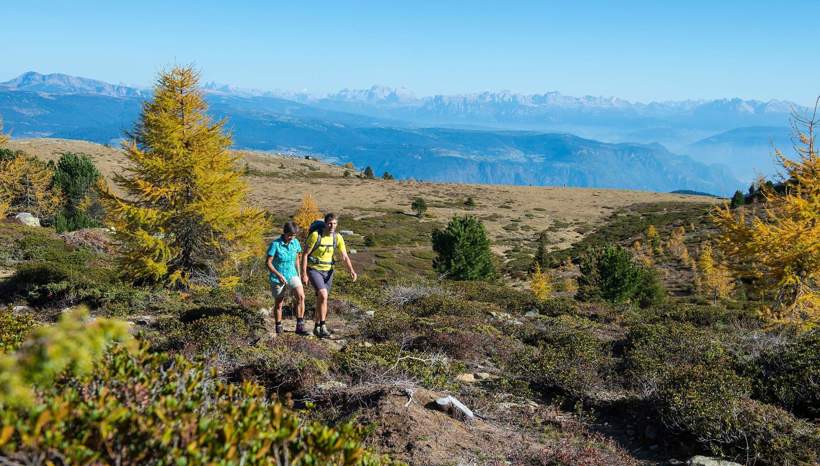 From Passeiertal to Schnalstal
With a surface of 31,391 ha, the nature park embraces parts of the municipal areas of Naturns, Algund, Riffian, Moos in Passeier, St. Martin in Passeier, Partschins, Dorf Tirol and Schnals. The nature reserve encloses the entire name giving Texel Group and parts of the Stubai and Ötztal Alps. As the famous glacier mummy Ötzi and other finds prove, people were already on the move in the area of the nature park thousands of years ago.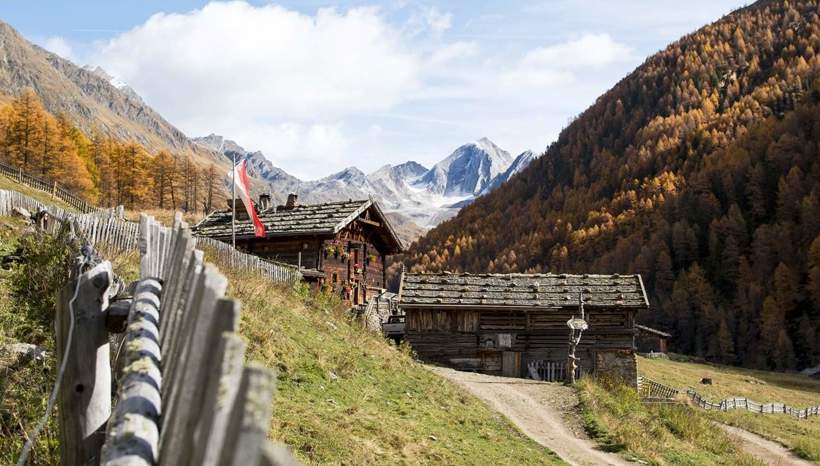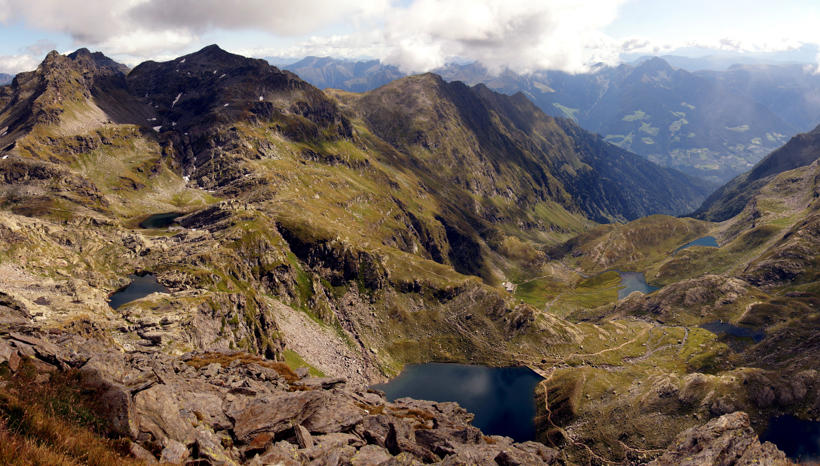 Varied hiking paradise
The Meran high-alpine route is one of the most beautiful circular tours in the Alps: Those who master all stages, has surrounded the Texel Group in 5 to 8 days: In fact, hikers must have excellent stamina, surefootedness in some places and no fear of heights. One section, that is ideal for families, is the Adventure Trail Pfossental Valley: Along a path of almost 5 km, display boards and interactive elements show interesting information about Alpine farming, flora and fauna in the largest side valley of Schnals. The way back is the same. If you prefer more challenging tours, you should absolutely hike to the picturesque Sprons Lakes.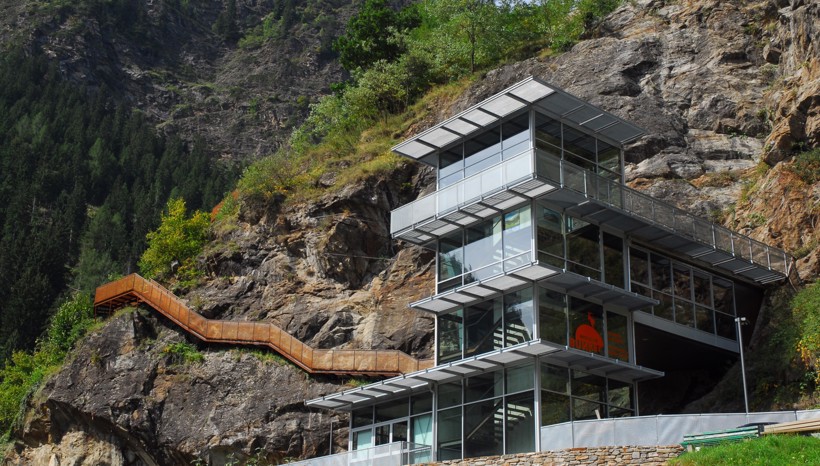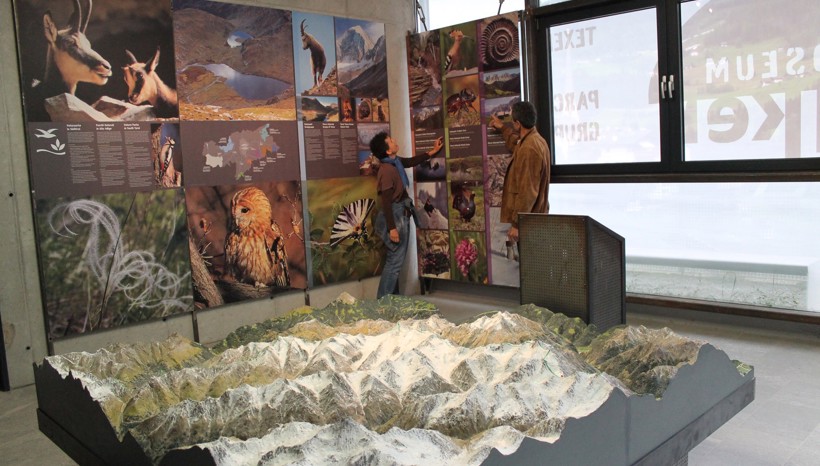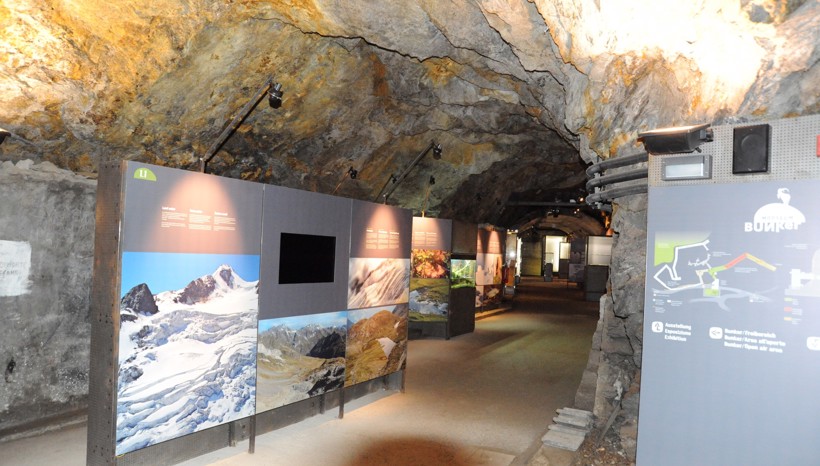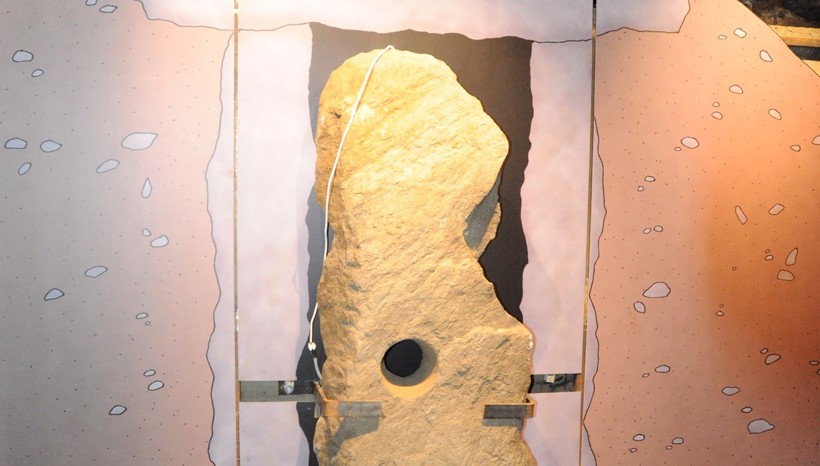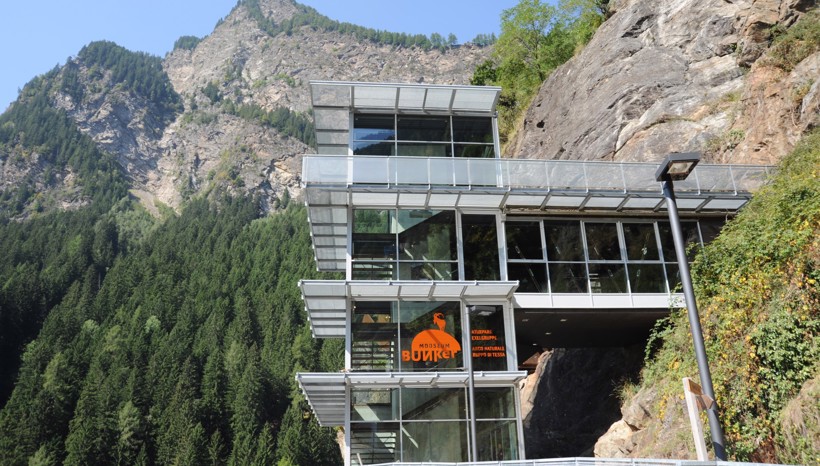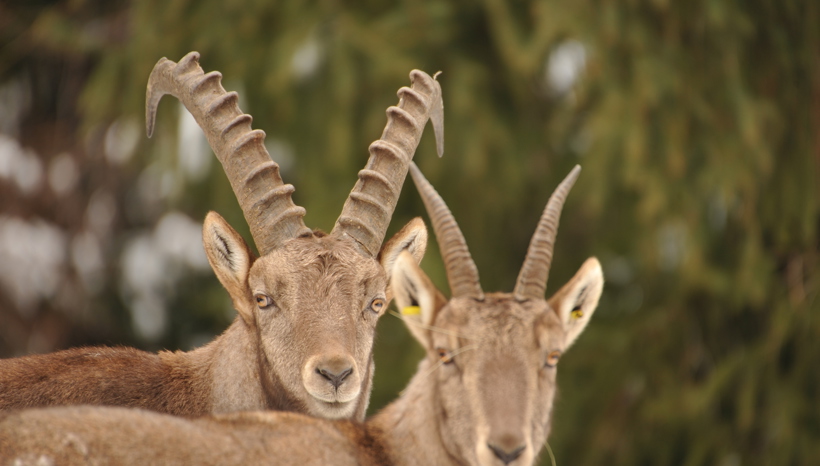 Visitor centres
The nature park house in Naturns gives interesting insights into different habitats as well as in the nature park's flora and fauna. In the Bunker Mooseum in Moos in Passeier, visitors will learn more about Hinterpasseier, as the upper Passeiertal Valley is called. Moreover, ibexes and their climbing skills can be observed in the extensive enclosure. Nearby.
Naturparkhaus Texelgruppe
Naturns
Tel.: +39 0473 668201
E-mail: info.tg@provinz.bz.it
Bunker Mooseum
Moos in Passeier
Tel.: +39 0473 648529
E-mail: info@museum.hinterpasseier.it
Selected accommodations in Meran and environs