Nature Park Rieseerferner-Ahrn
Mt. Dreiherrenspitze, Rötspitze, Hochgall and Wildgall, Durreckspitze and Schneebiger Nock – the Nature Park Rieserferner-Ahrn offers an impressive mountain world with beautiful peaks with altitudes over 3,000 m. Also, it has the largest number of glaciers of all nature parks in South Tyrol.
The Nature Park Rieserferner-Ahrn in the northeast of South Tyrol impresses with many mountain giants, whose peaks are located exactly on the border between Italy and Austria. Together with National Park Hohe Tauern and the high-alpine Nature Park Zillertal Alps, it is a large, cross-border network of protected areas in the heart of Europe.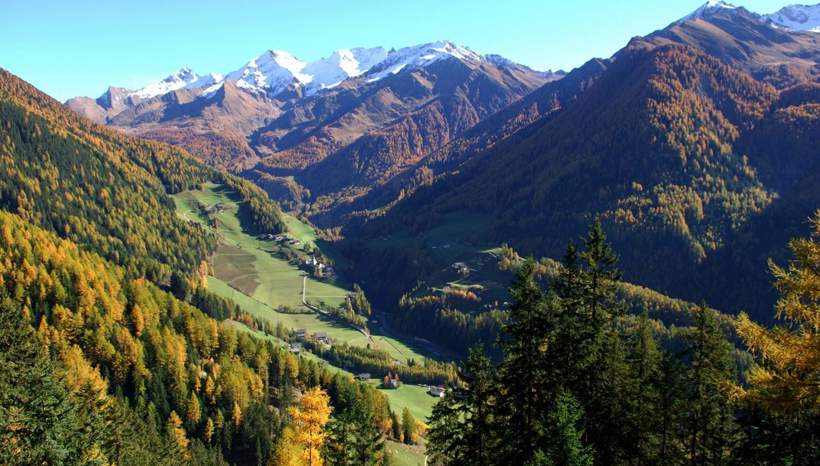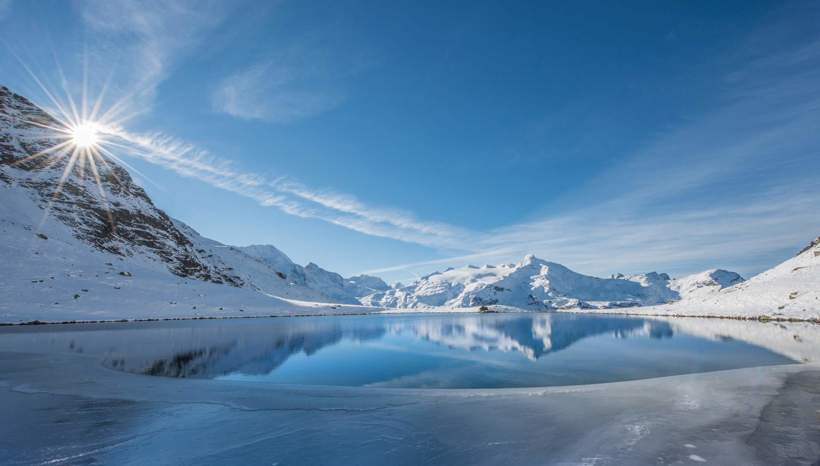 Quiet retreats
The protected area embraces an area of 31,320 ha and parts of the municipalities of Gais, Sand in Taufers, Ahrntal, Prettau, Rasen-Antholz and Percha. The Alpine mountain landscape's character is another as in the Dolomites, but is impressive in the same way. The winters in the nature reserve are most of the time snowy and in summer, the meadows are strongly green. Not only nature lovers appreciate the natural and quiet places in the nature park: The western capercaillie, which is rare in the Alps today, and many other animals that are sensitive to disturbances, still find suitable habitats here.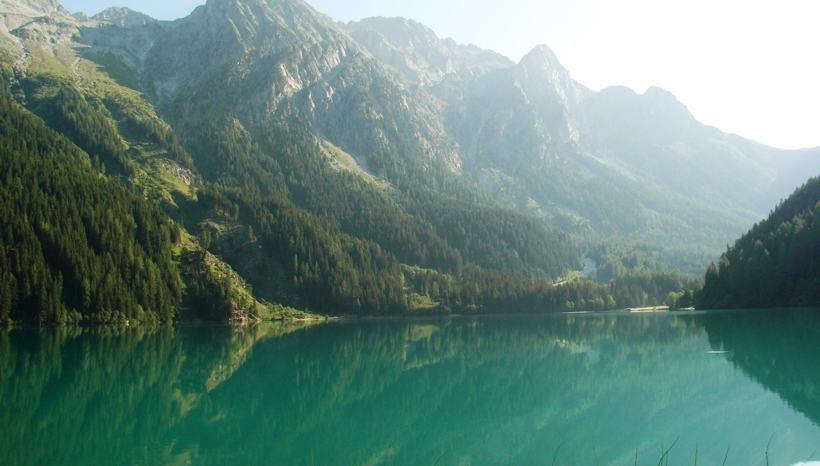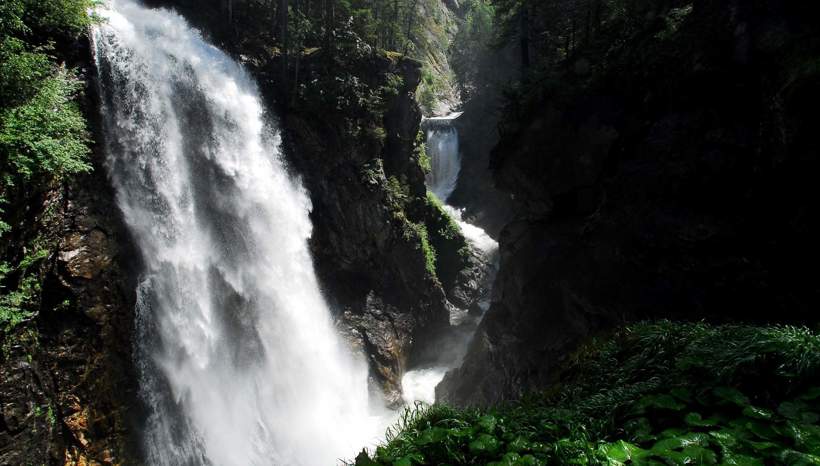 A nature paradise
In the Nature Park Rieserferner-Ahrn there is plenty of water, such as of the waterfalls in Rein, the Kofler lakes or Lake Antholz. In the surroundings of Lake Antholz, there is a 3 km long educational trail with 16 stations: Both kids and adults can learn more about the lake walking along it. Moreover, the nature park is geologically interesting: The so-called Tauern window helps you understand the structure of the Alps, offering insights into ancient rock layers. The Tauern window area is also rich in minerals.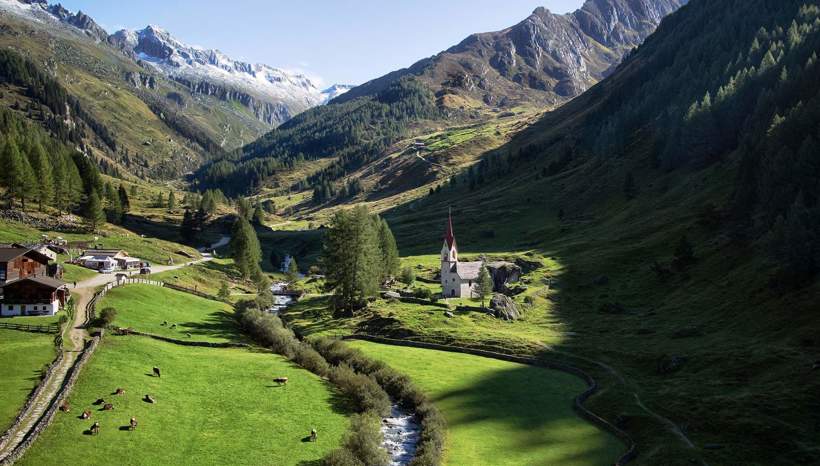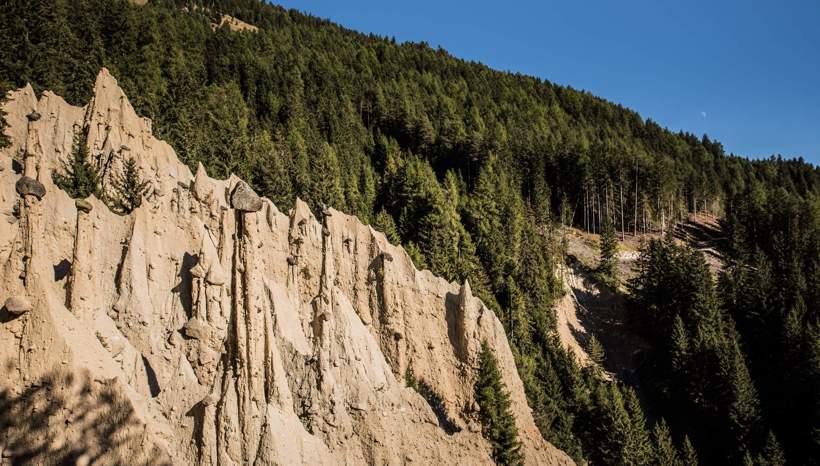 Visitor centres
Be it challenging mountain tour to mt. Schwarze Wand or cosy family hike to the earth pyramids in Platten near Percha – the Nature Park Rieserferner-Ahrn can best be explored on foot. If you would like to learn more about landscape, geology, flora and fauna of the nature park as well as about the people's lives in Ahrntal, you should as well visit the nature park house in Sand in Taufers or the information point in Kasern.
Nature Park House Rirserferner-Ahrn
Sand in Taufers
Tel.: +39 0474 677546
E-mail: info.rfa@provinz.bz.it
Information Point Kasern
Kasern/ Prettau
Tel.: +39 0474 654188
E-mail: kasern@ahrntal.it
Selected accommodations in Tauferer Ahrntal