Holidays in Percha
In summer, Percha is an ideal starting point for hikes and excursions by bike. In winter, the locality in Pustertal is directly located at the slopes of Kronplatz ski area.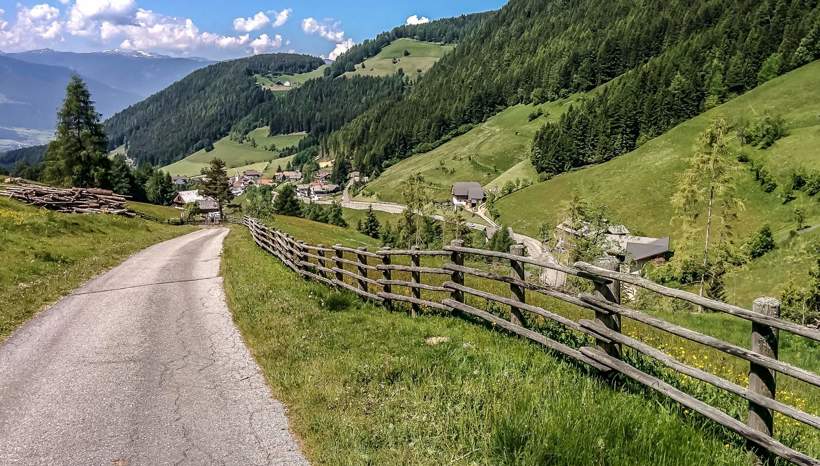 Percha is located next to the picturesque town of Bruneck and at the foot of the famous ski and hiking area Mt. Kronplatz. The municipality has several districts down in the valley and on the steep slopes. Via the modern train station and the associated valley station of a cableway to the summit of Mt. Kronplatz, Percha is optimally accessed with the means of public transport and ideal for car-free holidays.
The sunny village was already settled in Roman times. Still today, an old milestone near the church of Percha tells us about that. The church is consecrated to St. Kassian and offers a fresco of St. Christopher that was made by late Gothic painter Simon von Taisten. Very special as well is the clock tower of St. Columba church in Oberwielenbach.
On the whole municipal area, there are several other worth-seeing churches and chapels as well as a few protected buildings, such as Gasthof Engelberger in Percha's centre.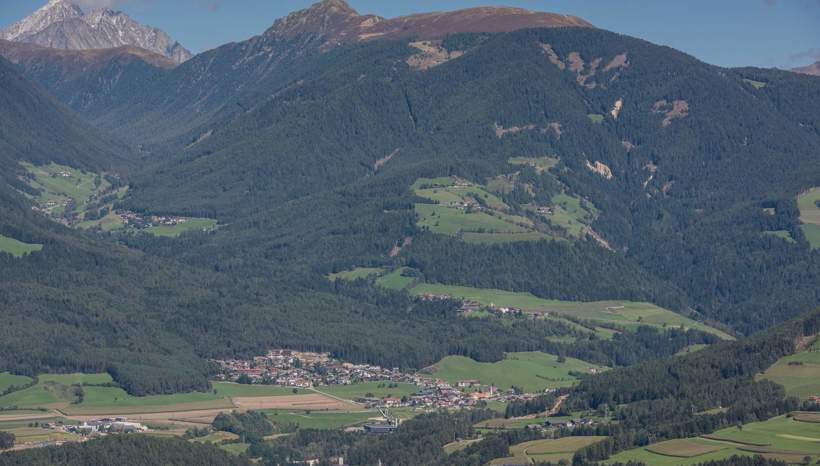 For hikers, cyclists & winter sports fans
Percha borders the magnificent mountain world of Rieserferner-Ahrn Nature Park. Also, the unique Dolomites can be reached easily and quickly. In summer, vacationers are spoilt for choice between numerous family-friendly walking paths and challenging mountain tours.
The hiking path from Oberwielenbach to the worth-seeing earth pyramids of Platten, that are located on an altitude between 1,550 and 1,750 m is particularly popular. They are a real wonder of nature attracting many visitors.
Cyclists and mountain bikers will appreciate the direct connection to Pustertal cycle path that goes to East Tyrol beyond the border.
During the cold months, Percha is an ideal holiday destination for winter sports fans. Skiers can directly access the slopes of Mt. Kronplatz from the valley station at the train station. The last descent of the day will then be the long Ried slope to Percha.
Localities at Mt. Kronplatz