Holidays in St. Martin in Thurn
The main attraction of the village St. Martin in Thurn at the entrance of Alta Badia is certainly the Ladin Museum inside Ciastel de Tor Castle.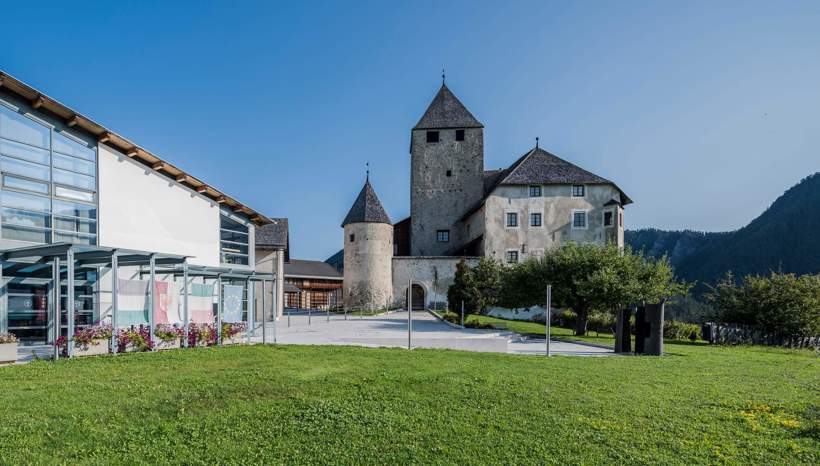 St. Martin in Thurn is located at 1,135 m of altitude in the heart of Kronplatz holiday region. As well part of the municipality, that is located in the Ladin-speaking Gadertal, are the districts of Campill, Pikolein and Untermoi.
The Ladin people have a millennia-old history and their language is only be spoken in very few regions today. Among the Ladin linguistic enclaves are for instance Badia, Alta Badia and Gröden as well as several small regions in the province of Trentino and in Switzerland.
In order to preserve the cultural peculiarities of this rustic mountain people, to make it accessible also to the people beyond this linguistic group, the Ladin Museum in St. Martin in Thurn tells their exciting history. The museum includes numerous exhibition objects displaying the world of legends and cultural history of the Ladin people. The museum is accommodated in Thurn Castle.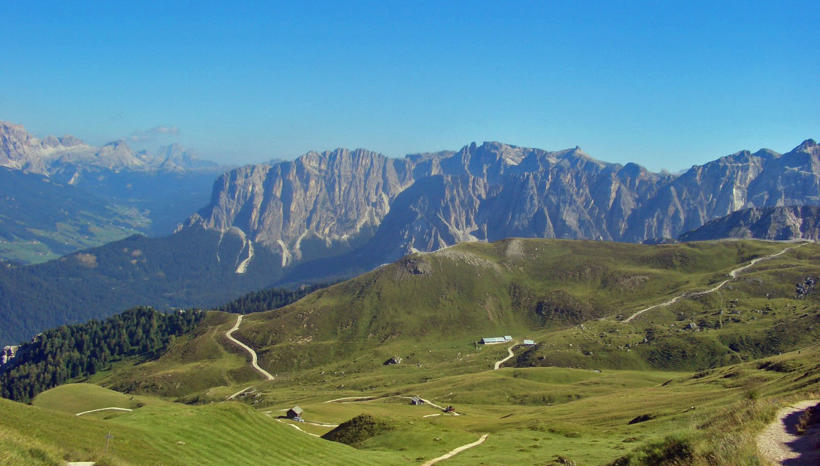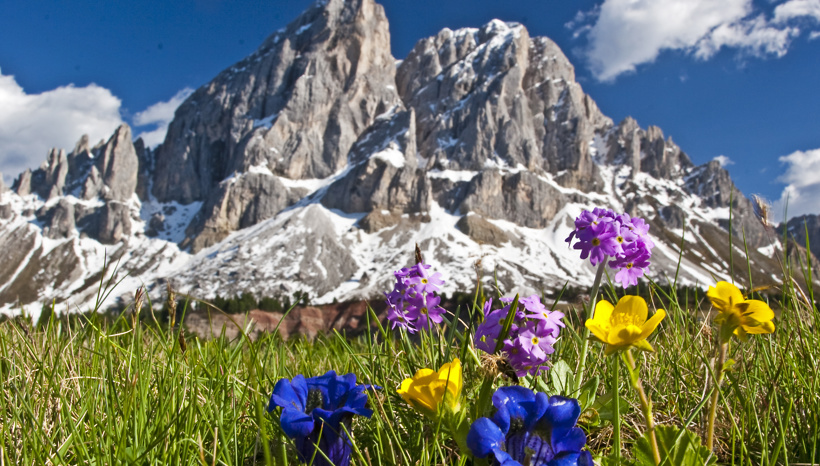 Leisure activities in summer
If you like spending time outdoors, you will love St. Martin in Thurn too, as the village is an ideal starting point for varied hikes and mountain bike tours across Puez-Geisler Nature Park in summer. We especially recommend a mountain tour to the picturesque Mt. Peitlerkofel or an excursion to Würzjoch pass, connecting St, Martin in Thurn with Villnöss in summer.
The nearby Kronplatz hiking area offers many exciting activities for kids and adults during the warm months.
St. Martin in winter
In winter, the village is a rewarding territory for winter sports of all kinds – from ski touring to tobogganing. For instance, the natural toboggan run from Würzjoch to Untermoi is a highlight for families. For cross-country skiers, St. Martin in Thurn offers long cross-country ski runs. Skiers and snowboarders feel like in paradise in the ski area of Mt. Kronplatz and Alta Badia.
Immerse yourself in the legendary culture and nature of St. Martin in Thurn in the Dolomites!
Localities at Mt. Kronplatz
Popular accommodation in St. Martin in Thurn