Holidays in Gais
The small village of Gais in the holiday region Kronplatz in South Tyrol is a good tip for mountain bikers and cyclists loving long tours through varied terrain, but also for guests who like medieval castles and mysterious ruins, as well as the typical and savoury South Tyrolean cuisine.
In the north of Bruneck, the beginning valley of Tauferer Ahrntal widens between Kehlburg Castle on one side and Neuhaus Castle on the other. Right here is the inviting village of Gais – an ideal starting point for bike tours of all kinds as well as for hikes and mountain tours in the nearby nature park Rieserferner-Ahrn.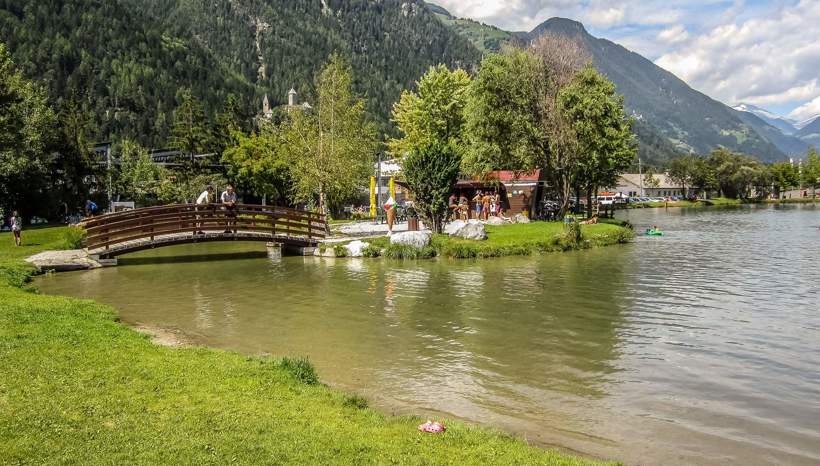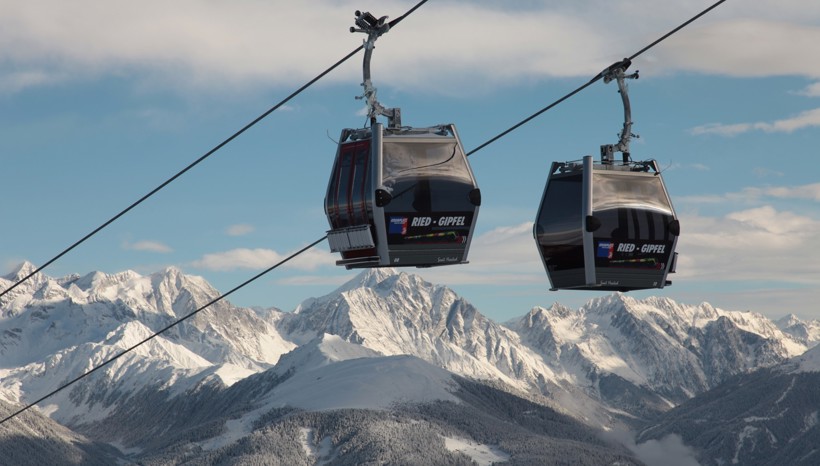 Summer holidays in Gais
On the way in a magnificent mountain landscape around Gais, you will again and again see remote mountain inns and cosy Alpine huts where you should absolutely taste the delicious dishes of the South Tyrolean cuisine. From above, you will have the best view of the surrounding summits, of Kronplatz hiking area and of the valley of Pustertal.
Horse lovers can make long excursions through the meadows and woods, bikers have the possibility to cycle deep into Tauferer Ahrntal and to visit the worth-seeing centre of Sand in Taufers. The family-friendly cycle path across Ahrntal Valley goes to the wonderful city of Bruneck with numerous shops and a varied cultural offer.
Those who are looking for tranquillity will feel like in paradise in the local recreational area. The bathing pond along Ahr river promises a welcome refreshment and swimming fun for kids and adults during hot summer days.
Winter at the foot of Mt. Kronplatz
In winter as well, Gais is a popular holiday resort. The famous Kronplatz ski area is located only a few kilometres from Gais and offers magnificent ski runs with any level of difficulty, modern ski lifts, cosy huts and a varied entertainment programme.
In the surroundings, there are cross-country ski runs, toboggan runs, snowshoe hikes, ice-skating rinks and ski tours too.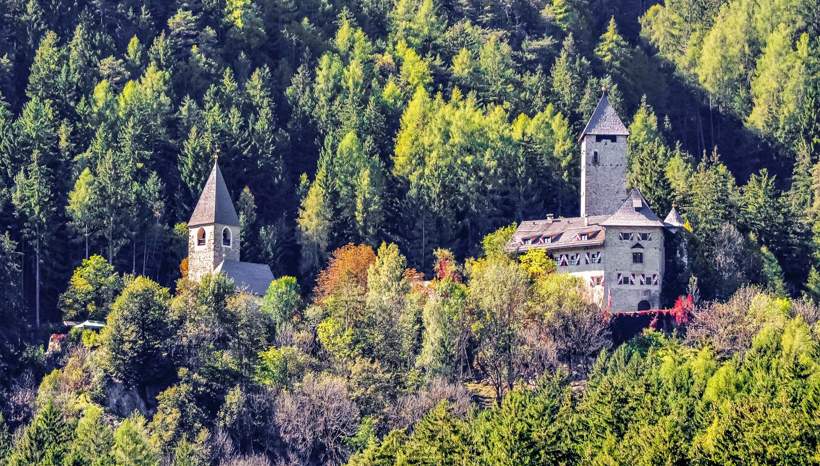 Sights in Gais
Kehlburg Castle is an enchanted and almost overgrown ruin that can be visited on a cosy hiking tour.
Neuhaus Castle was built between 1240 and 1245. Over time, the owners have frequently changed and was as well conferred to the famous minnesinger Oswald von Wolkenstein. From 1924, there was a thermal bath too. Today, the castle houses a restaurant and a hotel.
The culture path in Gais is 2 km long and goes to Neuhaus Castle. Along the path, you can see works of different artists dedicated to celebrities that lived in Gais once. The path also offers a wonderful view of the village and of the opposite Kehlburg Castle.
Inside the cemetery chapel in Gais, dating back to the year 1500, you can see worth-seeing frescoes from the construction period.
Localities at Mt. Kronplatz