Holidays in Terenten
Terenten in South Tyrol surprises its guest above all with an overwhelming panoramic view: From the village you will overlook the Dolomite peaks in the southeast, as well as the mighty Sarntal Alps in the west.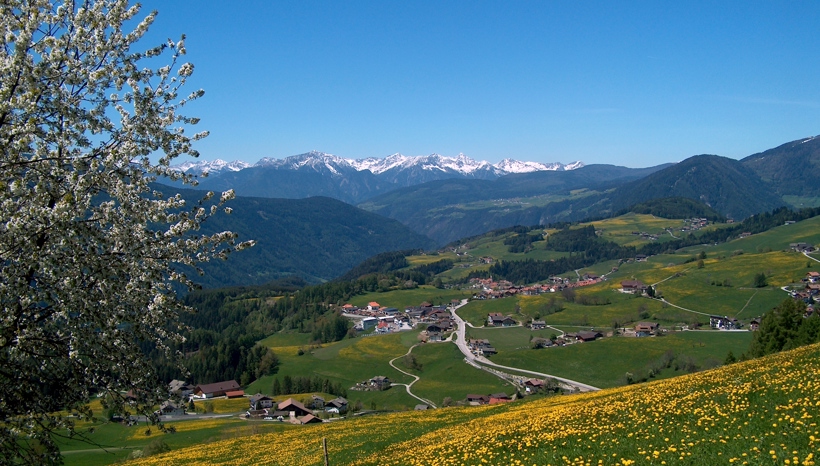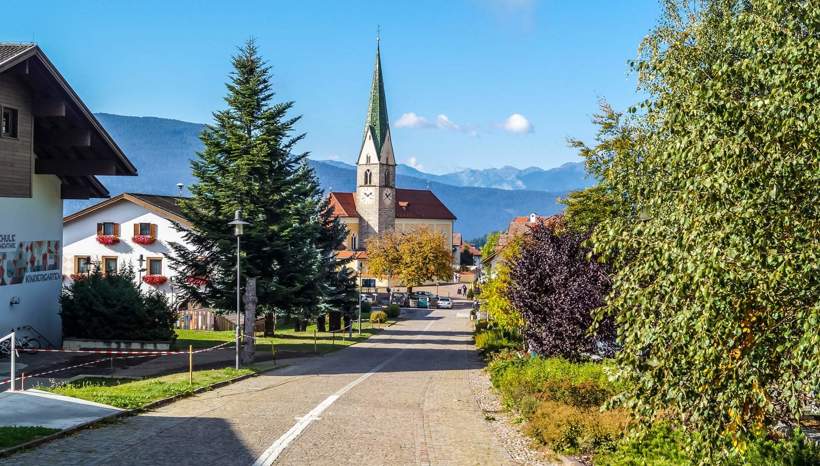 Terenten is located on a sunny plateau and is also called "sun village" as the sun is shining much longer than in many other villages in South Tyrol.
All mountains around seem to be within one's grasp. However, also lovers of culture and discoverers will get their money's worth. Until today, Terenten is strongly characterised by a rural culture and way of life. You will find rustic farms up to an altitude of 1,500 m; many of them are centuries old and strongly connected to nature.
However, the village with 1,750 inhabitants is a wonderful holiday destination with about 1,300 beds for guests today. Here, travellers can choose between numerous hotels, apartments, B&Bs and farm stays.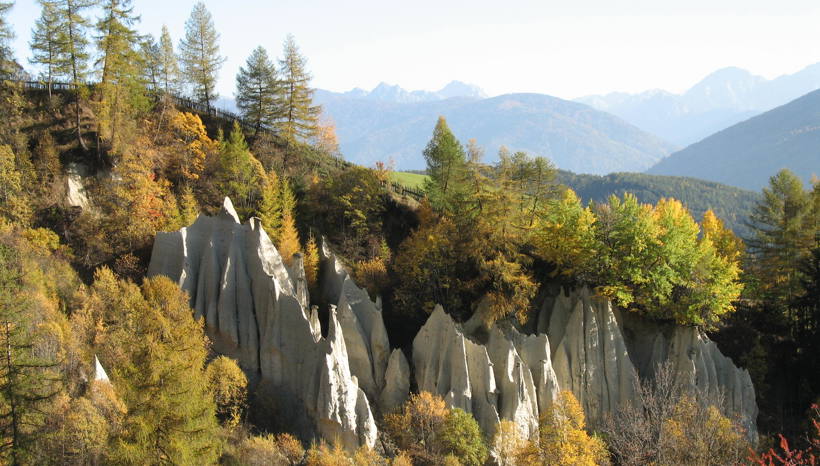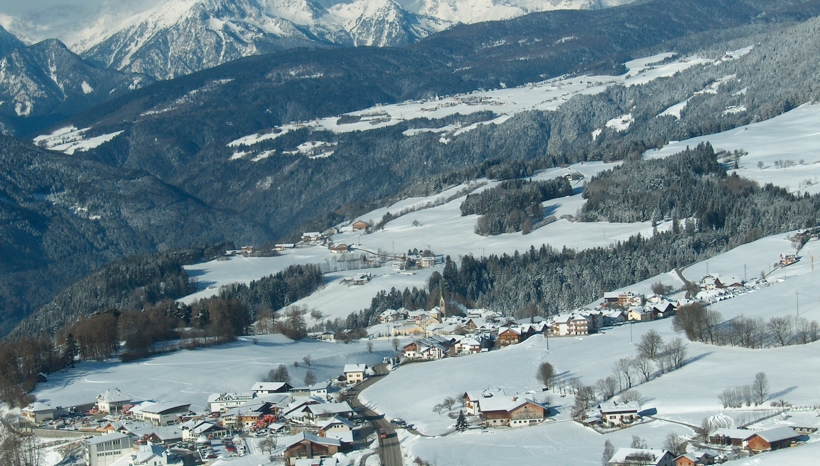 Leisure time in Terenten
In the surroundings of Terenten, there is a large offer of well-kept hiking trails. The educational mill trail, the interesting earth pyramids and the "Pirchner Moos" biotope are perfect for wonderful tours. Terenten on the South Tyrolean sun road is as well a good starting point for challenging hikes and peak experiences. Moreover, there are many sports possibilities, such as tennis, riding, volleyball, mini golf and biking as well as leisure parks, playgrounds and Kneipp facilities.
In winter, cross-country skiers, ice skaters, tobogganers and snowshoe hikers will feel like in paradise. Right in the village centre, there is a small ski lift for beginners and kids. Ambitious winter sports fans will love Mt. Kronplatz ski area.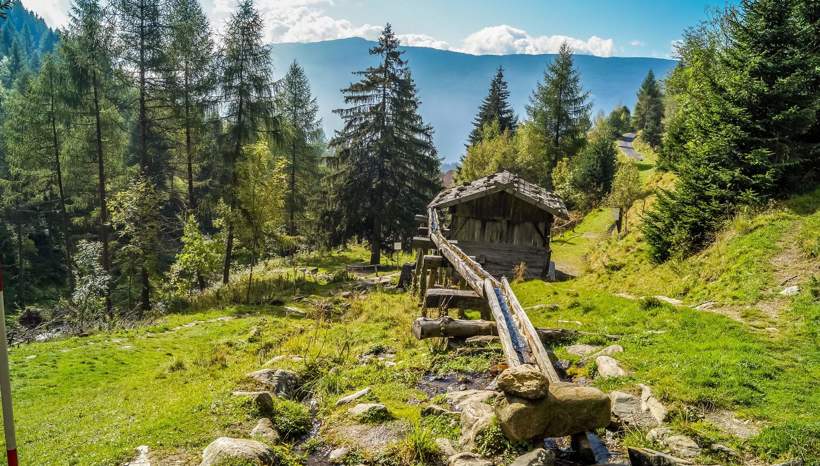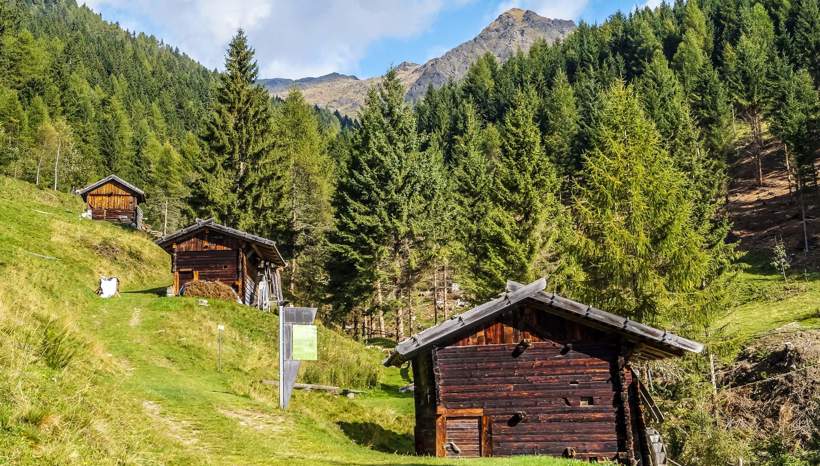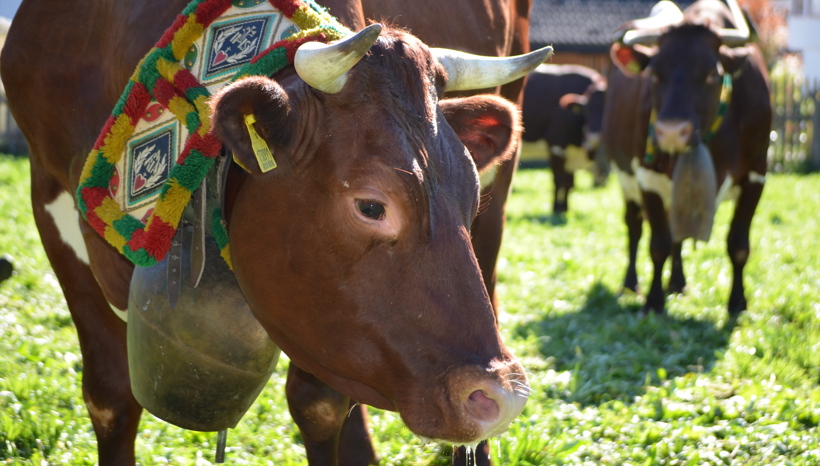 Sights & special events in Terenten
The sunny holiday destination is popular for its countless old mills. In the mills along Terner Bach river, grain is still grinded to flour.
Another landmark of Terenten are the earth pyramids, that can be visited during a wonderful hiking tour.
The ruin of Aschburg Castle, that is also called "Winnebach-Schlössl", is worth a visit too. Around 1970, an inhabitant of Terenten wanted to search a legendary treasure of gold here and blasted the remaining part of the keep too.
Culture lovers should visit St. George parish church, St. Zeno church in Pein and St. Margaret church in Margen.
The biotope "Pirchner Moos" also has a natural and cultural trail.
In the show sawmill "Asen-Säge", you will feel transported back to bygone times.
Moreover, there are many events dedicated to the rural tradition too, such as the "Terner Schmelzpfandl" in summer and autumn as well as the homecoming of livestock in October
Localities at Mt. Kronplatz