Holidays in Schnals
The rustic village is reachable through are narrow and rocky gorge branching off near the castle Juval at the beginning of Vinschgau. Schnals has many old farm houses, isolated monasteries and as highlight: the Schnals glacier.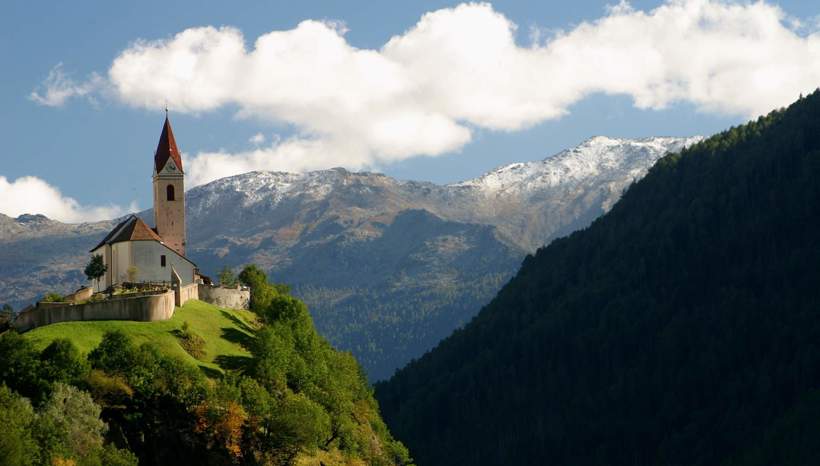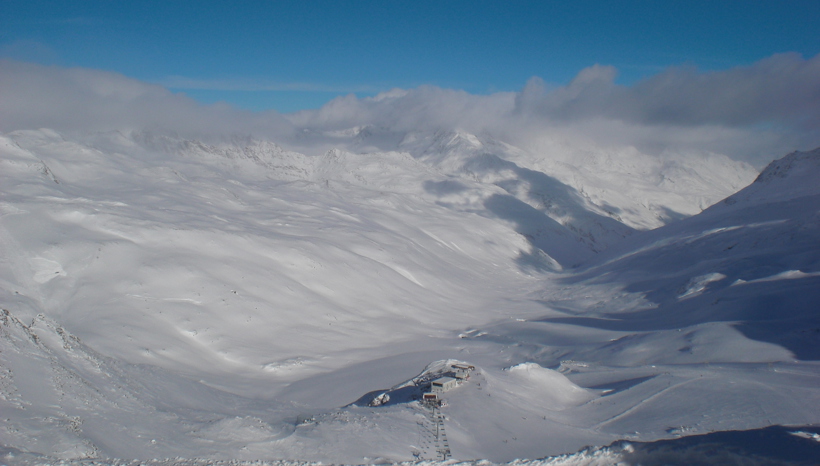 As a side valley of Vinschgau, Schnals Valley goes from Naturns to northwest for about 20 km. The municipality of Schnals includes the sunny village Katharinaberg, the monastery village Karthaus, that has once evolved in the former Allerengelberg Monastery, the biggest village Unser Frau, Vernagt at the eponymous artificial lake as well as Kurzras at the foot of Schnals glacier.
Silence and authenticity characterize the sparsely settles are just as exciting contrasts: Whereas apples and grapes can be found at the beginning of the valley, Hochjochferner glacier at the end is highly alpine. The small villages and rustic farms on the slopes are worth a visit in all cases. Little windows, weathered wood, stone walls and cosy living rooms tell many stories about times long past.
Perfect for hiking, skiing & enjoying nature
For sportsmen and active holidays in Schnals there are countless possibilities: The mountains of Texel Group are a paradise for hikers and adventurous mountaineers; Schnals glacier invites going skiing and snowboarding from September until May, offering 35 well-prepared slopes, several panoramic cross-country ski trails and countless winter hiking paths.
If you are fortunate, you can see native wildlife up high in the mountains of Schnals. In Pfossental Valley, a side valley of Schnals, there are ibexes and chamois, marmots and golden eagles. Schnals in South Tyrol allows you to experience a nearly forgotten world of nature and silence.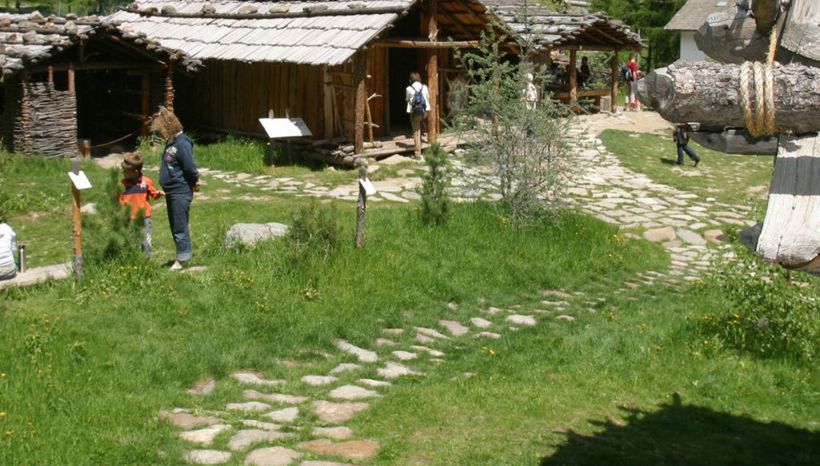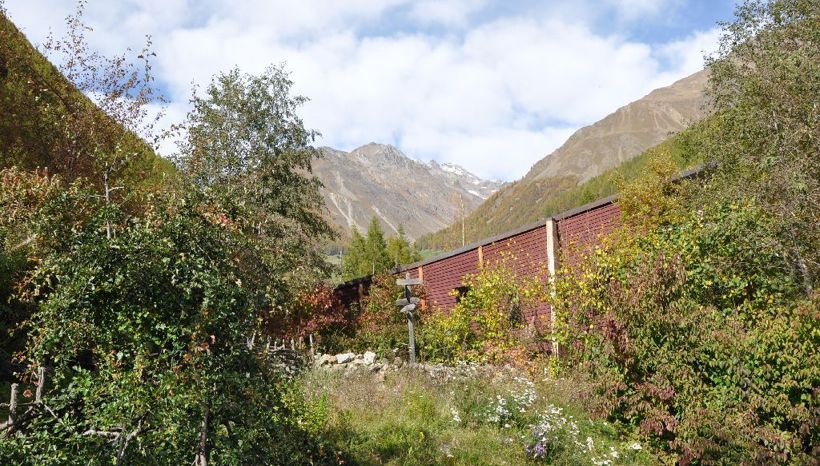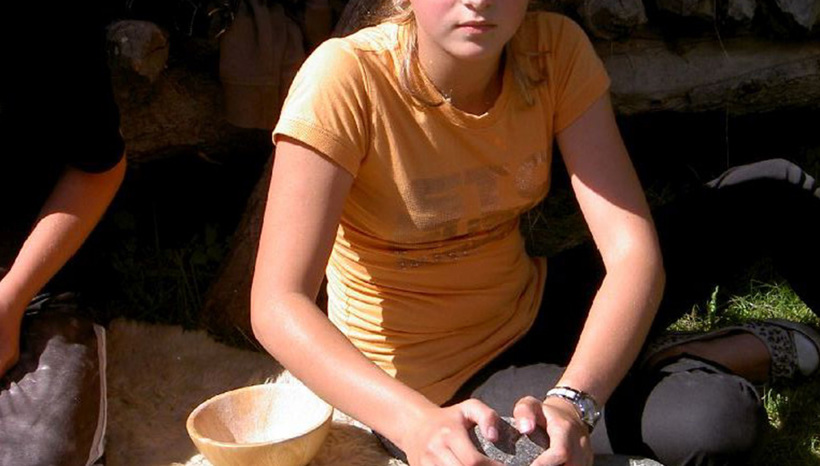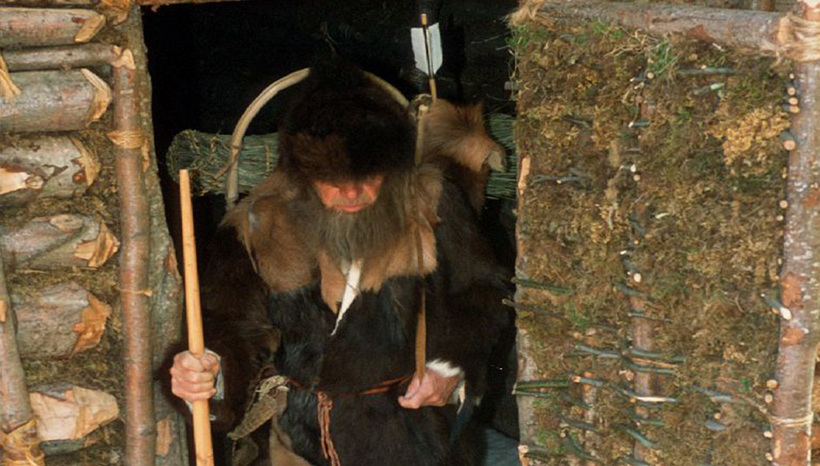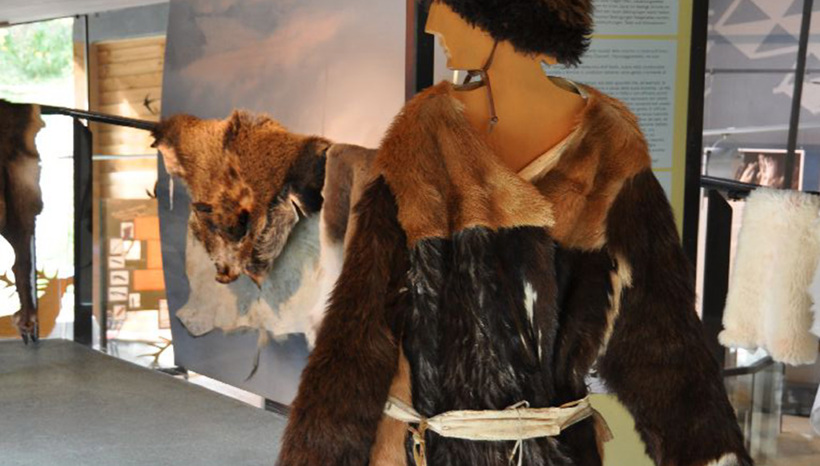 In the footsteps of Ötzi
You can follow the traces of hunters and gatherers on archaeological hiking trails. A rewarding trip brings you to the Tisenjoch, where in 1991 the world-famous glacier mummy Ötzi was found at 3,210 m of altitude. Ötzi and other finds are today accommodated in the South Tyrolean Museum of Archaeology in Bozen. Also, you can still follow his traces in Schnals.
For instance, archaeological hiking trails lead over the ancient trails on the main Alpine ridge that were used by hunters and shepherds already millenniums ago. A visit of Ötzi's finding place at 3,210 m below Hauslabjoch is worthwhile too. The challenging tour is reserved to sure-footed mountaineers with excellent stamina – for instance during the guided "Ötzi Glacier Tour". Visitors can discover the world of Ötzi also at archeoParc in Unser Frau in Schnals, an open-air museum.