Holidays in Marling
Marling is located on a hill southwest of Meran, framed by beautiful apple orchards and idylic vineyards. Nature lovers and those who are looking for tranquility will be in the right place.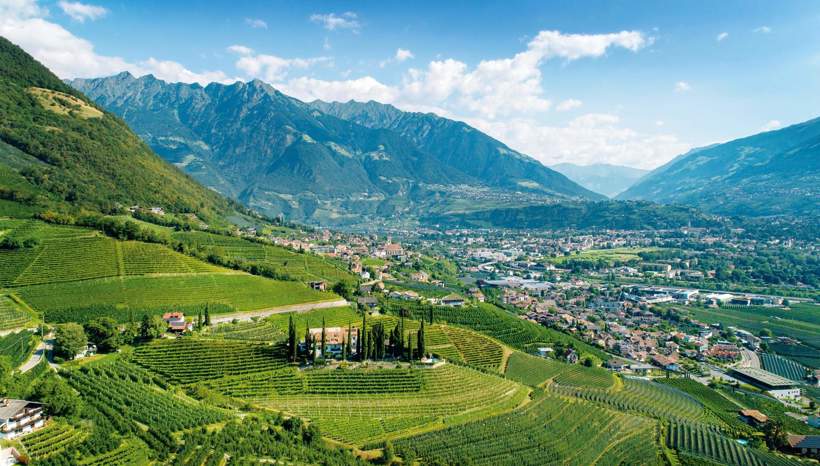 During a walk in and around Marling, you will have a dreamlike view of the city of Meran, the surrounding village and the natural landscape. The "Waalweg" path of Marling is perfect to enjoy the view and to explore the surrounding cultural and natural landscape. With a length of 12 km, it is the longest trail along old irrigation channels in South Tyrol. A part of it was planned as a forest adventure trail for families.
The WineCulturePath of Marling combines hiking with exciting information about the history of wine, that has since ever played an essential role in this region. At Marlinger Berg and Vigiljoch, there are many other tours in different altitudes. More demanding mountaineers should for instance try the high-alpine path of Marling.
Sights in Marling & environs
If you are interested in sacral buildings, you will like Maria Himmelfahrt parish church in Marling, with a beautiful high altar and reliefs. Above the village, there is Lebenberg Castle that is one of the most beautiful and largest castles in South Tyrol. The castle is in private hands, but partially accessible for visitors. Shopping fans should absolutely visit the nearby city centre of Meran, that can easily be reached from Marling. Here, you can stroll along the old arcades, just as Empress Sisi in former times.