Holidays in Plaus
Are you looking for a cosy place, where you can entirely relax for a few days? In this case, you will make the right choice if you choose the village of Plaus.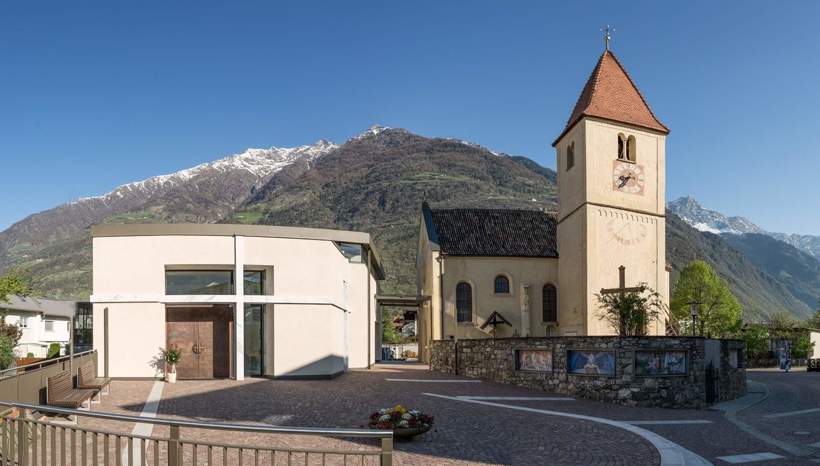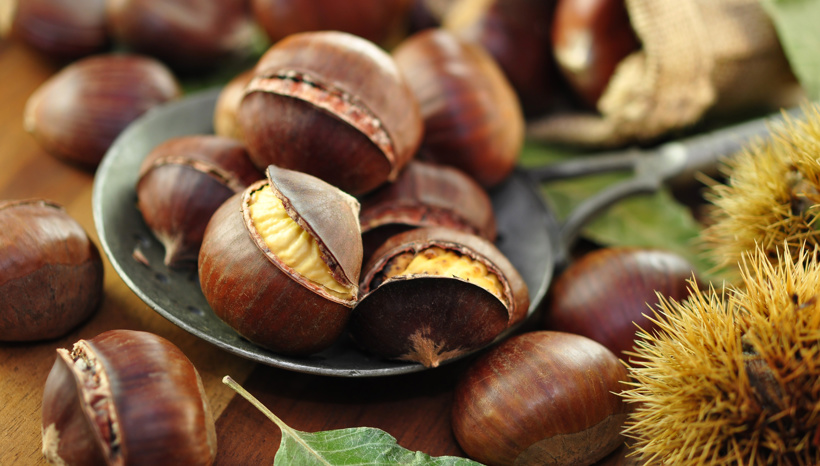 Plaus is located about 10 km from the city centre of Meran, next to Naturns at about 500 m of altitude on the shore of river Etsch.
Hikes, bike tours & delicacies
However, Plaus not only known for its quiet ambiance, but also for its delicious speck that is produced in several companies here. As well, you can taste it the restaurant and farms in around Plaus.
Another culinary highlight are the "Törggelen" weeks welcoming autumn with new wine and roasted chestnuts.
Active travellers will look forward to numerous hiking and walking paths in the surroundings and via the direct connection to Etschtal cycle path. Thanks to the train station next to the centre, you can allow your car to have a rest. The mild climate guarantees a long hiking and biking season – from early spring to late autumn.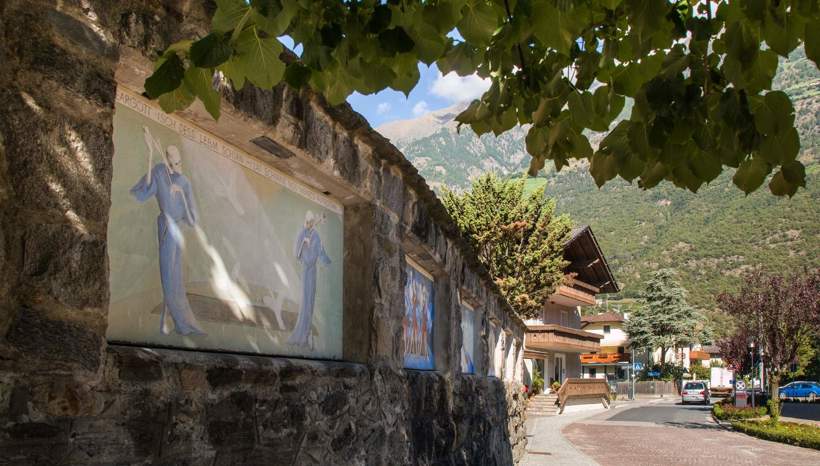 Sights in Plaus
Among the sights of the village there is the wonderful old fountain in the centre beneath a giant, protected maple tree.
The modern, simple church dedicated to St. Monica was consecrated in 2017. It is accessed via a huge cross made of white marble. The historical church is dedicated to St. Ulrich, right next to it. With a Romanesque tower, the Gothic nave and the two Baroque paintings by artist Simon Ybertracher from Vinschgau are worth a visit too.
A worth-seeing rarity is located directly in front of the churches near the cemetery wall: the dance of death of Plaus. Artist Luis Stefan Stecher has painted 18 impressive scenes on a length of 36 m. The scenes show figures of the pasts and present as well as celebrities of the region and are decorated with verses in the local dialect.