Holidays in Gargazon
Gargazon is an idyllic village in the area of Meran, ideal for those who wish to spend holidays in contact with nature. Embedded in the vineyards and fruit orchards of Etschtal Valley and on the moraine hill of Aschlerbach river, there is the village of Gargazon. Here, about 14 km south of Meran, travellers will find a rural idyll, many hours of sun and activities of all kinds.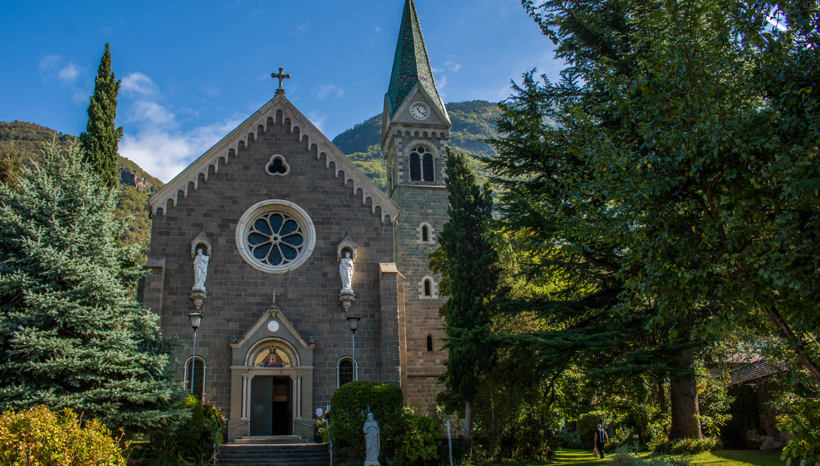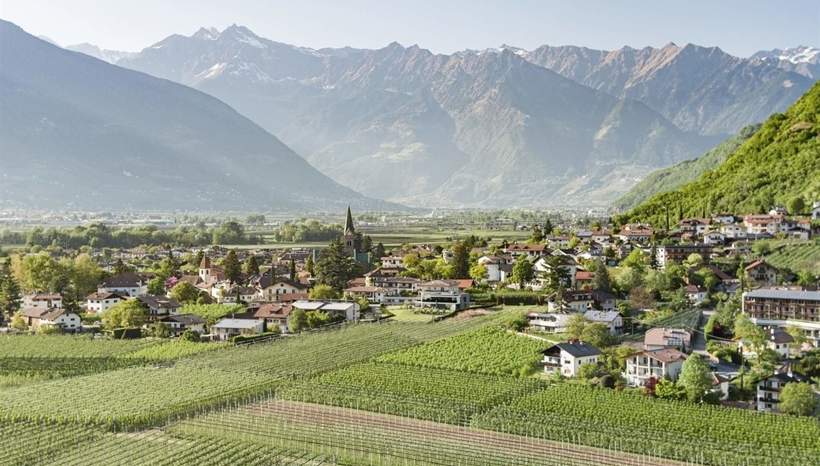 Sights in Gargazon
The landmark of Gargazon is the Kröll tower in the east, once the observation point for the defence of the territory. The tower was built in the 13th century; only the keep has been preserved until today. Below the tower, there is a hidden waterfall. Both, Kröll tower and the waterfall, can be reached via an easy hiking trail.
The Kurtial church, consecrated to St. John the Baptist of the 14th century is a real gem and a funeral chapel today. Around 1900, today's Herz Jesu parish church was erected.
A highlight for amateur gardeners, nature lovers and families is a visit of Raffeiner Orchids. Here, you will see an extraordinary variety of orchids – a world of experiences unique in Europe.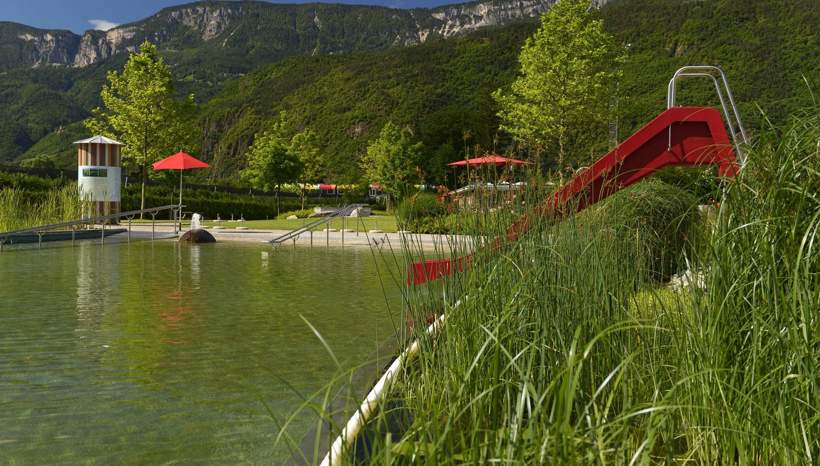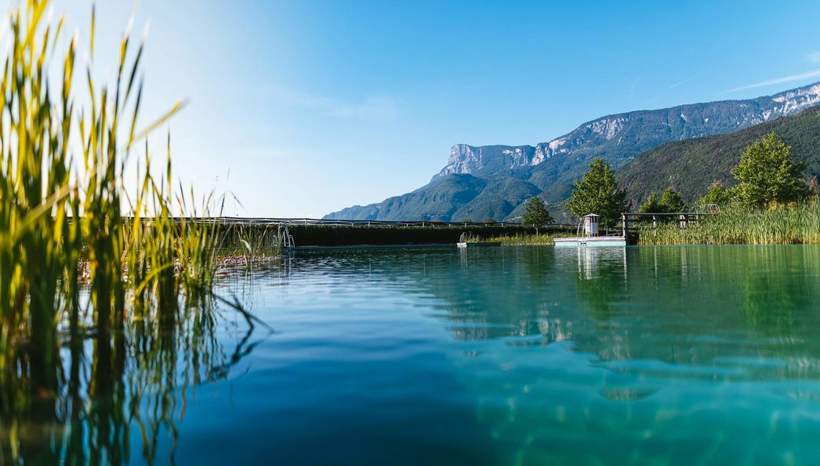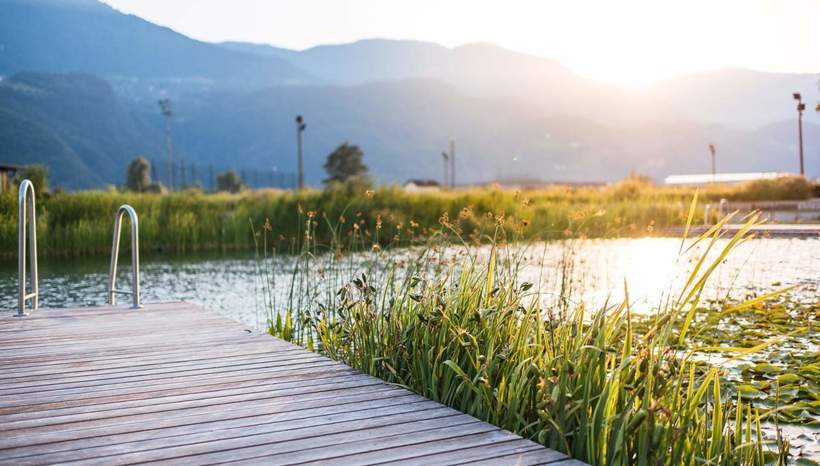 Well-being, hiking & family paradise
During the summer months, the natural bathing pond in Gargazon is a welcome refreshment. The natural quality of water is based on a sustainable concept. In fact, the pool functions just like an own ecosystem.
Thanks to its central position, Gargazon is a perfect starting point for hikes on Mt. Tschögglberg – Europe's biggest larch field.
Anyone who loves admiring the surrounding views by cycling, here can do it along numerous cycle tracks, safe and always in excellent condition. The cycle path that passes directly through Gargazon also arrives to Lake Garda.
Gargazon is not just a good tip for active travellers. Families as well appreciate the panoramic walking paths that are perfect for beautiful excursions and picnics along them. Moreover, the village has a particularly extensive playground for kids (about 5,000 m²), where your kids can have fun playing and maybe know a lot of new friends.