Holidays in St. Martin in Passeier
St. Martin is located in the heart of Passeiertal Valley and is the itself largest locality in the region. The inhabitants are, as everybody from Passeiertal, hearty and traditional people attached to their hometown., like real Tyroleans.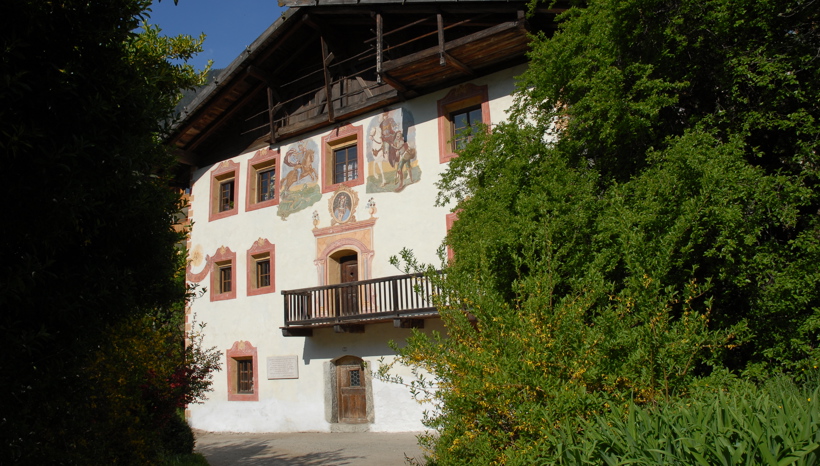 Religious holidays, village fairs and the traditional "Ranggln" (kind of wrestling) are very important, as well as the conservation of nature. Therefore, many mountain farmers still mow their fields by hand and focus on organic farming.
The village centre of St. Leonhard in Passeier has formed itself over time around the St. Martin church that has given the name to the village too. As well, you can see wonderful historical frescoes on the facades of the ancient houses. In fact, they show the talent of the artists that had visited the painting school here in the 18th and 19th century. The painters' house still exists today, but it can only be visited from the outside.
The municipal district of St. Martin also included the hamlets, Flon, Saltaus, Ried, Quellenhof, Kalm, Matatz and Christl as well as rustic mountain hamlets that are located on the slopes of Passeiertal Valley until about 1,000 m.
Discovering Passeiertal
The magnificent surroundings of St. Martin can best be discovered during a long hiking tour. Particularly rewarding and panoramic are the mountain tours to the highest summits in the vicinity, such as Mt. Kolbenspitze, Matatzspitze or Hirzer.
If you prefer more comfortable activities, you can use the cableway starting in Saltaus that brings you to the sunny Hirzer high plateau and to an indeed wonderful hiking area. Easy walking and hiking trails such as the "Schildhöfe" path are waiting on lower altitudes too.
Passionate motorcyclists enjoy the winding mountain road to the nearby Jaufen pass or the no less interesting main street through Passeiertal. An in winter, toboggan runs, dreamlike winter hiking paths and many other activities are waiting for travellers too.
Für weitere Infos fordern Sie unseren kostenlosen Online-Katalog an!
Localities in Passeiertal
Popular accommodation in St. Martin in Passeier