Holidays in Kuens
The small but charming village Kuens is located at about 590 m of altitude above Meran – exactly where Passeiertal valley branches off to the north.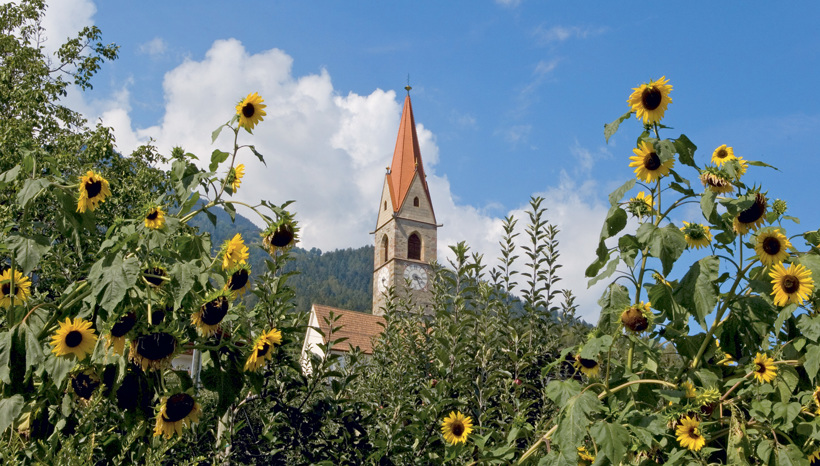 The locality between Dorf Tirol and Riffian has almost 400 inhabitants. In fact, it is one of the smallest municipalities in South Tyrol. If you would like to spend holidays full of tranquillity and relaxation – as well as with numerous adventures in nature – Kuens will be the best place. In fact, variety is guaranteed by the vivid city centre of Meran and the rustic Passeiertal valley.
Cosy hikes to huts and challenging peak experiences can be started right at the doorstep, as well as bike and mountain bike tours. Also, the valley of Sprons with its idyllic mountain lakes, Texel Group Nature Park, the impressive earth pyramids of Finele valley and the "Waalweg" path of Kuens are within your grasp.
The typical, mild climate of Meran and environs and the many hours of sun guarantee a particularly long hiking season. The fruit orchards and vineyards around Kuens as well as the Alpine panorama in the background are the perfect settings for each activity.
Culture & tradition in Kuens
For art and culture lovers, we suggest the Romanesque parish church in the village centre, consecrated to St. Mauritius and Korbinian. If you are interested in tradition and customs, you should visit the small tractor museum: The Ungericht farm in Kuens displays more than 60 vintage tractors that can be visited without entrance fee.
Images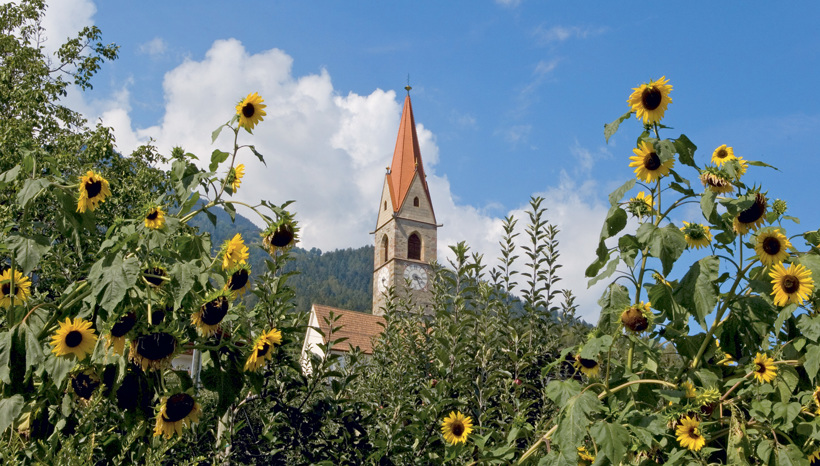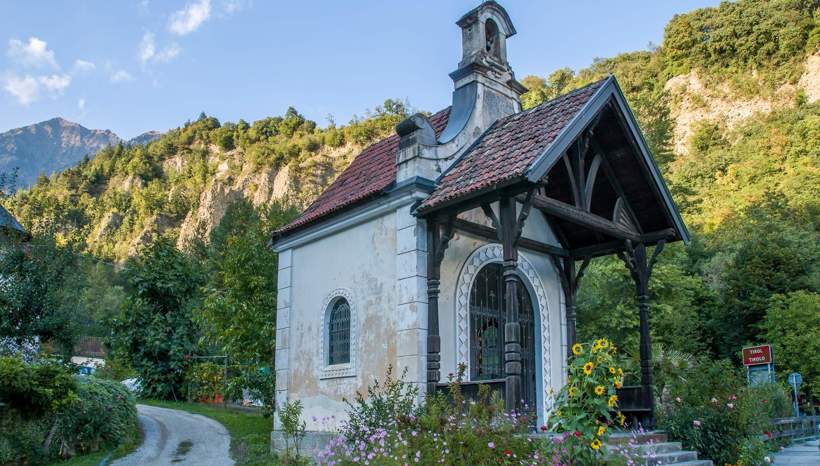 Localities in Passeiertal