Holidays in Kastelruth
In the pretty mountain village and its districts, there live about 6,800 inhabitants. At the same time, Kastelruth is the home town of the world-famous band folk music group Kastelruther Spatzen.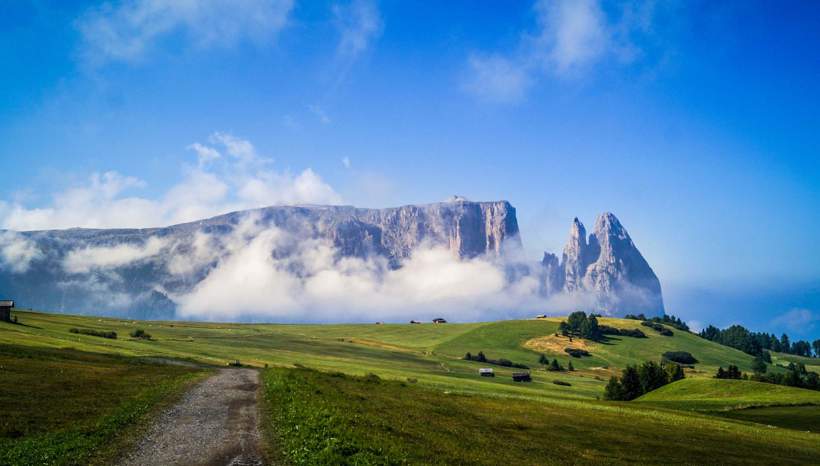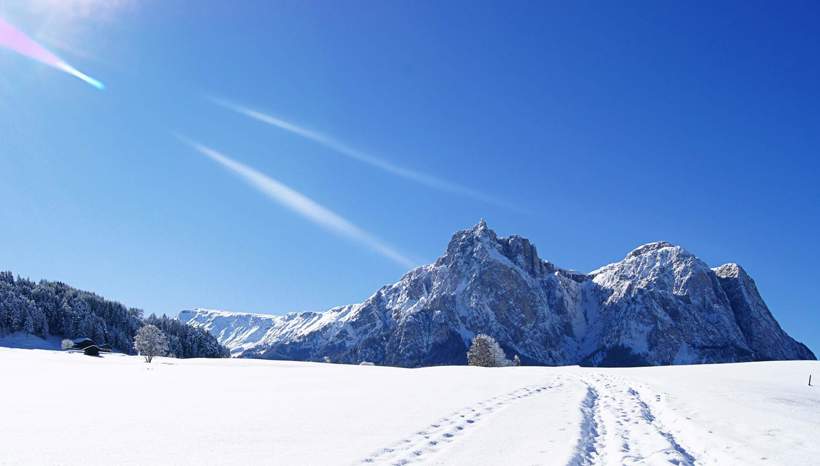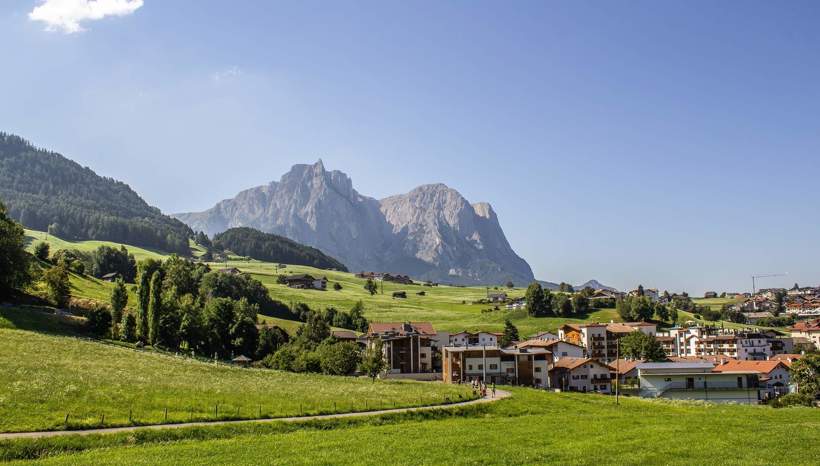 Every year, the renowned musicians give two concerts in their hometown: the Spatzen Open Air in June and the Kastelruther Spatzenfest in October. The Spatzenfest is the biggest tent festival in the Alps and a must for all who like South Tyrolean folk music.
Kastelruth is popular not only among music lovers, but it offers leisure activities, culture and scenic highlights for everyone – because the village is located directly below the mighty mountain Schlern, where you can find numberless hiking routes and ski slopes.
Hiking & skiing fun in Kastelruth
In summer, the environs of Kastelruth invite you to make pleasant strolls and unhurried hikes. By cableway, you can reach the famous Seiser Alm from Seis easily and quickly. Arrived there, you are offered a unique mountain panorama, hiking paths for the whole family, inviting mountain huts and mountain bike tours. Climbers and alpinists can climb the summits of Schlern and Santner and discover Schlern-Rosengarten Nature Park.
In winter, the largest high-alpine pasture – the Seiser Alm – offers many possibilities for your activity holidays: skiing, cross-country skiing, tobogganing, a snowpark and snowshoeing.
Localities at Seiser Alm-Schlern