Holidays in Pfitsch
Lovers of the mountains will surely be sold on the wonderful natural scenery around the small village at the northern border of South Tyrol. Also, the valley of Pfitsch offers ieal conditions for a relaxing and regenerating holiday in the mountains.
Pfitsch Valley is about 30 km long and branches off near Sterzing in Eisacktal. The municipal area of Pfitsch ranges between 343 m and 3,509 m of altitude. In the north, it is delimited by the Tux ridge in the Zillertal Alps, in the south there are the mountains of Pfunders.
The municipality of Pfitsch includes the principal town Wiesen at the valley entrance as well as the districts St. Jakob and Kematen. Parts of the municipality were already settled in the Roman era. Today, the valley devotes itself to sustainable tourism. Nearly untouched natural landscapes and much silence guarantee best conditions for relaxing holidays.
Worth seeing are the numerous churches and chapels in Pfitsch as well as Moos Castle manor, housing a retirement home today. As well, the valley offers several natural beauties, such as biotopes and the mountain lakes at Pfitscherjoch pass.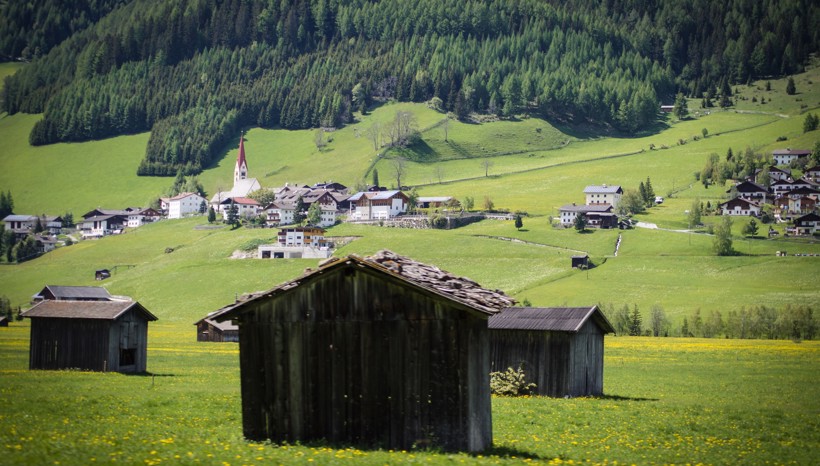 Mountain summer in Pfitsch
Many 3,000-meter-high peaks and several mighty glaciers encircle Pfitsch like a protecting wall. Therefore, it is obvious that it is an ideal hiking area. There are available not only pleasant tours from hut to hut, but also many challenging alpine path and adventurous climbing routes and fixed-rope routes, for example to the well-known 3,500 meters high peak of Mt. Hochfeiler.
Mountain bikers as well will feel like in paradise in Pfitsch too, enjoying not only sportive challenges but an impressive mountain panorama too.
The municipal park in Wiesen offers Kneipp facilities, mini golf and a playground.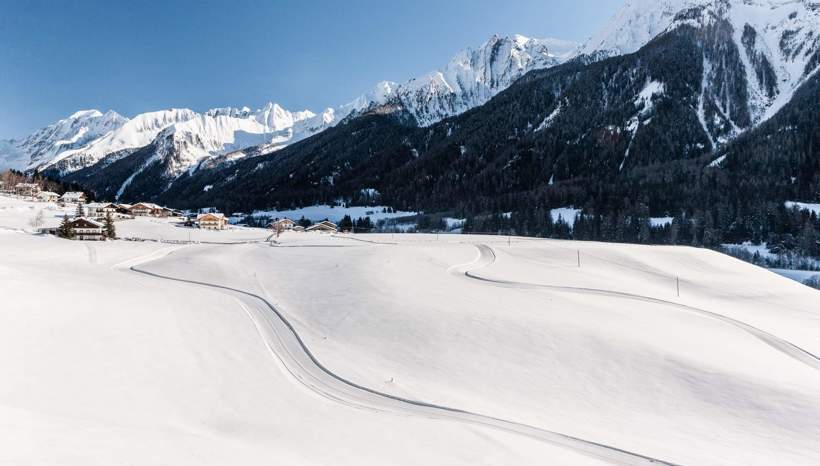 Winter in the mountains
During the cold months, cross-country skiers are offered an about 25 km long track in the high-alpine valley of Pfitsch. In fact, the landscape is particularly beautiful and it is a famous training playground for professional athletes too.
The winter landscape around Pfitsch is a paradise for ski mountaineers and winter hikers too. Moreover, there is a natural ice-skating rink in the park in Wiesen.