Ölberg in Pfitsch
Near Sterzing, at the entrance to the Pfitsch valley, the Ölberg fixed-rope route was recently opened. Climbing fans will be thrilled by it, because the effort of the ascent is rewarded by a fantastic view.
The Ölberg fixed-rope route in Afens in Pfitsch is rated B/D and lies in the middle range of the difficulty scale from A (easy) to E (extreme). Large part of the climbing route is rated B difficulty. Various variants are in difficulty level D or B/C. This makes the via ferrata ideal for experts but also for less experienced mountain fans. For children who already have experience in fixed-rope routes, a minimum body height of 1.30 m is recommended.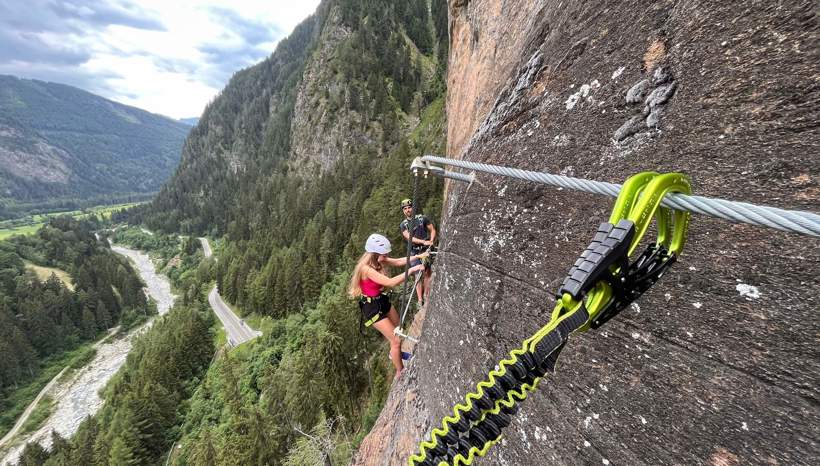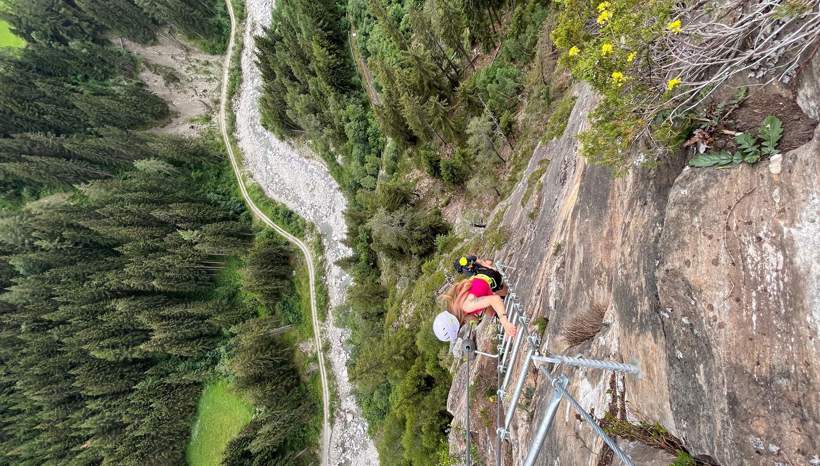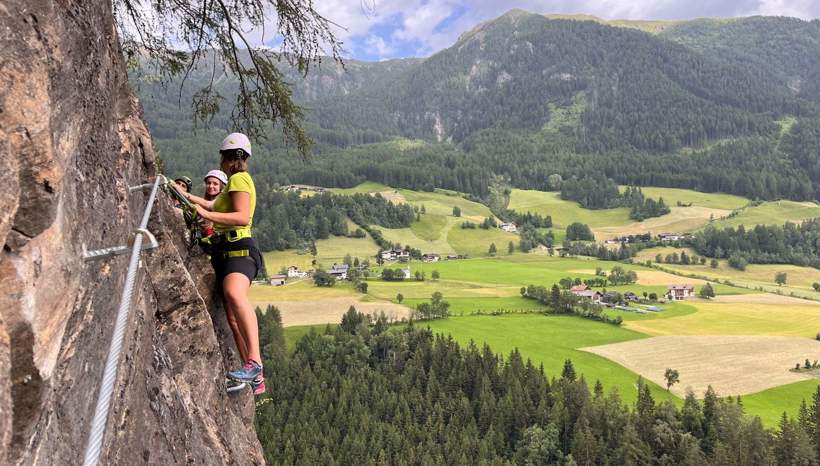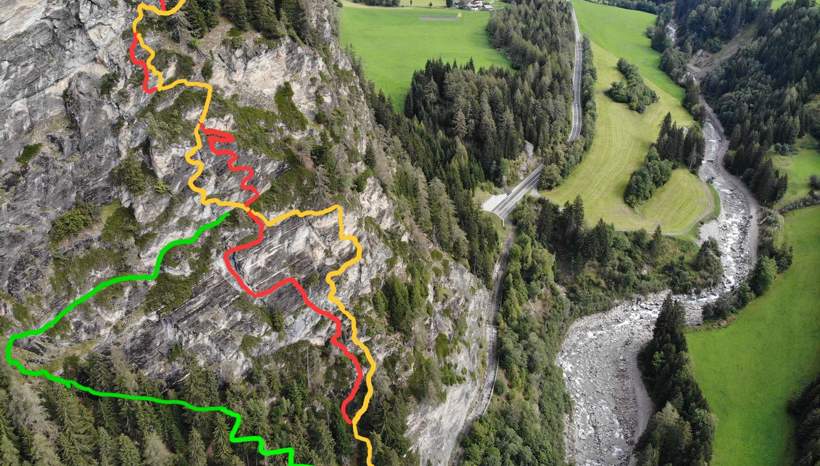 Tour description:
The via ferrata requires surefootedness and a head for heights, stamina and suitable equipment.
There is a car park in Wiesen near Sterzing, just after the tunnel in the direction of Pfitschtal. From here, along the old Pfitsch road, you can reach the start of the via ferrata on foot in about 15 minutes. The rock face on the Ölberg offers different variants with several levels of difficulty. These lead to a rocky shoulder with a resting place, then the route descends again on a partly secured path. Shortly before Afens, you cross a suspension bridge over a stream, which can also be bypassed via a path. The fantastic view will delight all via ferrata fans! For the way back to the starting point, there is the option of returning via Afens or directly to the car park.
Tour details:
Level of difficulty: medium
Difference in altitude: 230 m
Climbing length: 550 m
Duration of ascent: approx. 2.5 hours
Descent time: to the starting point approx. 3 hours in total, via Afens 3 hours 45 minutes
Recommended season: May to October