Holidays in Spinges
Spinges is located on a sunny plateau above Eisacktal and is a particularly quiet place, where time sometimes seems to stand still.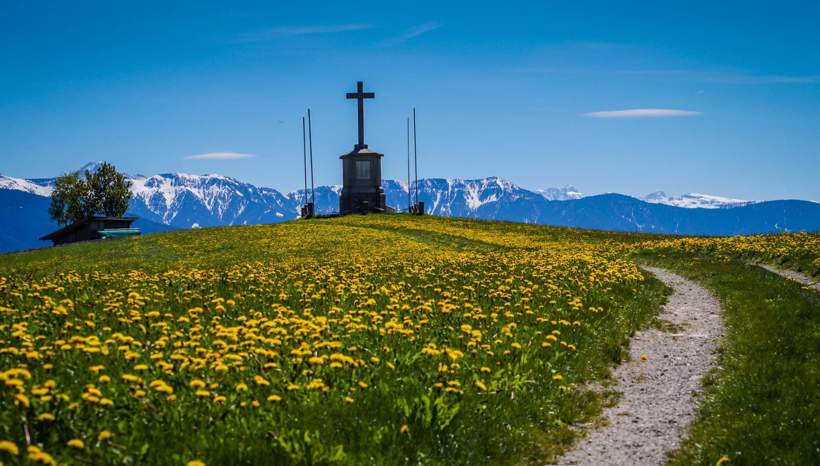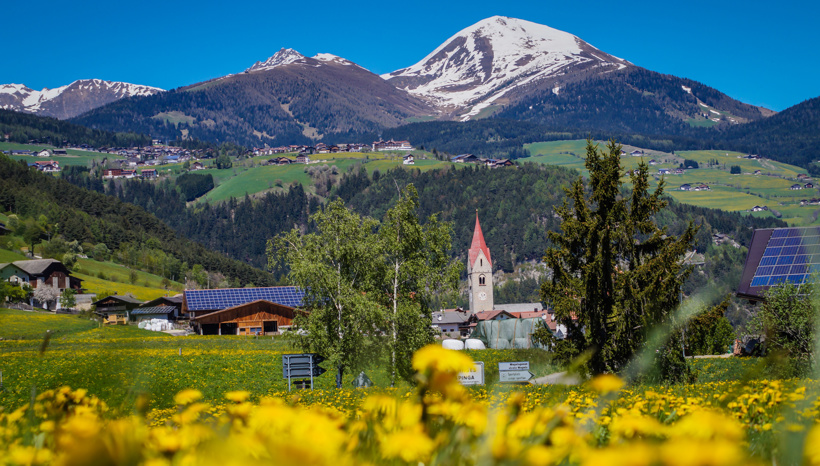 Spinges is located at 1,105 m of altitude and is part of the municipality of Mühlbach in Eisacktal. Its history presumably dates back to the 12th century – and still today, the picturesque village is dedicated to pleasant and tranquil life. In addition, it offers many interesting and unique treasures for attentive observers, because the nearly pristine nature of the mountain pasture of Spinges is really enchanting and the view to the city of Brixen and the surrounding villages- the valley of Pustertal and the mountain world are absolutely breath-taking.
In Spinges, you will never be bored. In fact, countless activity offers invite you to spend some time outside the whole year round. Extensive hikes and mountain tours are waiting as well as varied ski days in the nearby ski area Gitschberg Jochtal.
Katharina Lanz – the brave girl from Spinges
Spinges has an exciting and eventful past. Katharina Lanz – the "brave girl from Spinges" and heroine of the Tyrolean struggle for freedom – found her way into the historiography of the Napoleonic Wars in 1797. Together with the Tyrolean freedom fighters, she defended the inhabitants of Wipptal valley with a pitchfork. A monument in Spinges remembers her still today.