Holidays in Rodeneck
Rodeneck is located in a sunny and quiet position, away from the main traffic routes and the big tourist centres. The village is embedded in idyllic fields and meadows, guarded by the mighty Rodenegg Castle, enthroned above the gorge of the river Rienz.
The municipality Rodeneck lies at 800 to 1,200 m above sea level, so you will have a wide view above the valleys Eisacktal, Wipptal and Pustertal. Well-protected by the surrounding mountains and located ins southwest direction, Rodeneck offers a mild and dry climate, as well as many sunny days.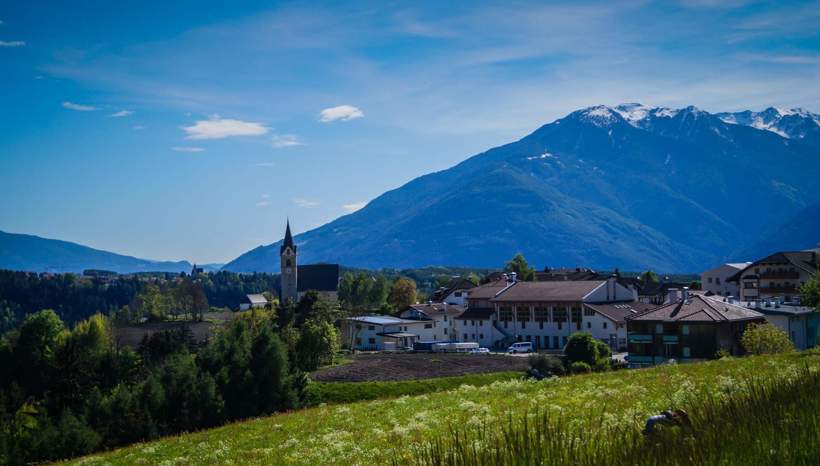 Summer in and around Rodeneck
For passionate hikers and bikers there are almost no limits in Rodeneck and vicinity. Pleasant or more challenging paths are leading through fields, meadows and forests, on the alpine meadow Rodenecker-Lüsner Alm at 1,800 m or even on the surrounding mountain summits.
From May until October, you can also visit Rodenegg Castle dating back to the 12th century. Inside, the castle has a wonderful cycle of frescoes with representations of the Iwein saga.
Culinary delicacies for all tastes are offered in the rustic mountain huts and in the inviting restaurants.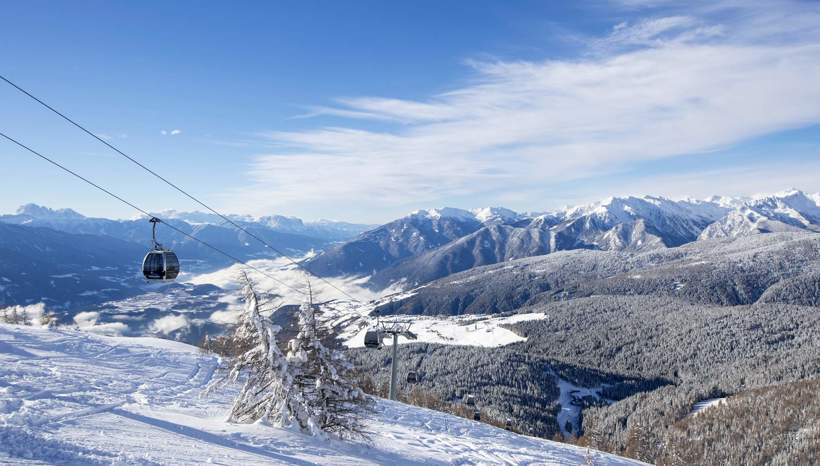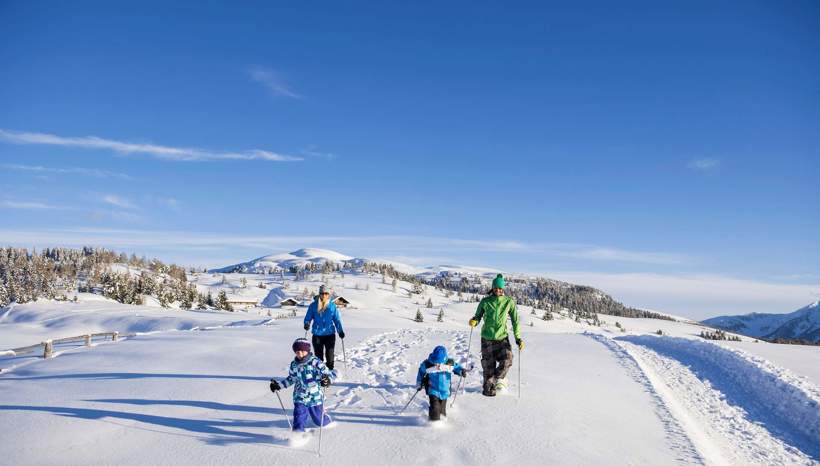 Winter holidays in Rodeneck
Not only in summer, but also during the cold season, Rodeneck is a popular holiday destination, because it is an ideal starting point for winter sportsmen. Wonderful slopes are waiting for them in the nearby family-friendly skiing areas of Plose and Gitschberg Jochtal.
On Rodenecker-Lüsner Alm, there are inviting cross-country ski runs, snowshoe hikes and ski tours. Sunshine, magnificent walks in the snow and convivial moments in cosy taverns will make your winter holidays in Rodeneck a perfect experience.