Holidays in Natz-Schabs
They are red and yellow in autumn, before they are harvested and sold to the entire world: the crisp apples growing on the high plateau of Natz-Schabs.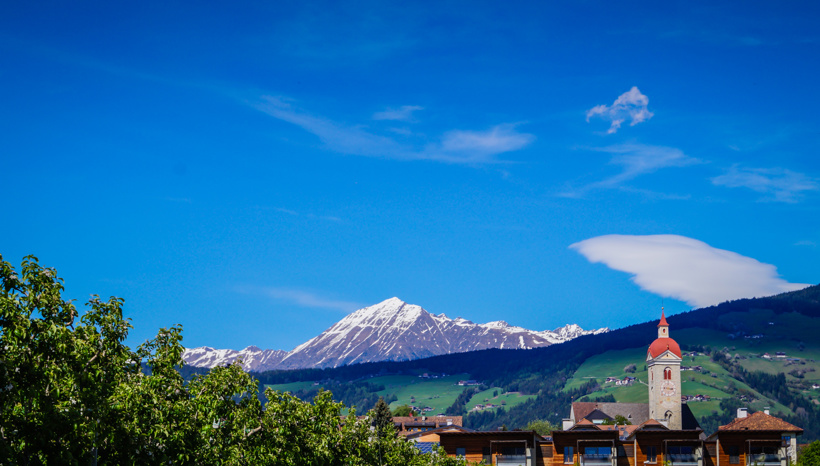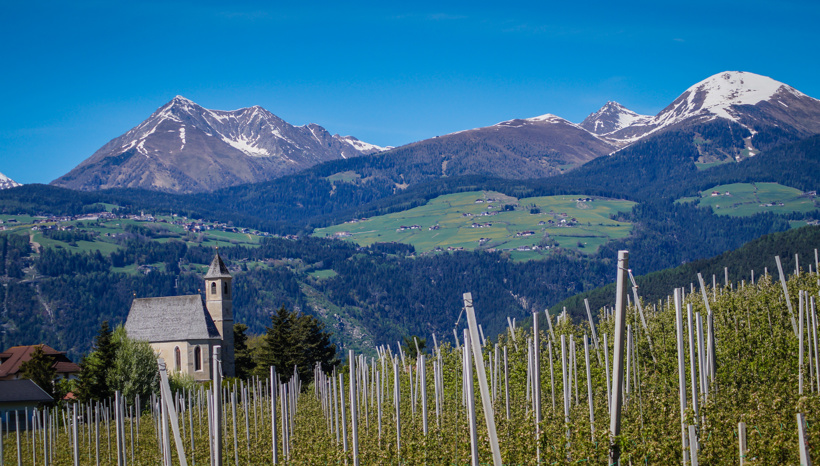 The municipality of Natz-Schabs is located north of Brixen on a beautiful terrace, exactly where the valleys of Pustertal and Eisacktal meet. At an altitude between 730 and 890 m, there are the five idyllic villages Natz, Schabs, Raas, Viums and Aicha, forming the apple high plateau Natz-Schabs as a whole. At any season, you will look forward to a lot of sun, surprising nature spectacles, attractive leisure offers and great events.
Natz-Schabs has made a name for itself as a perfect growing area for apples above all. More than 900,000 apple trees surrounded the villages on the high plateau between the rivers Rienz and Eisack. Predominantly, the winegrowers cultivate Golden Delicious, followed by Jonagold and Stark Delicious as well as Pinova, Kanzi and Gala. The well-known white wine grapes Müller Thurgau and Sylvaner thrive particularly well here.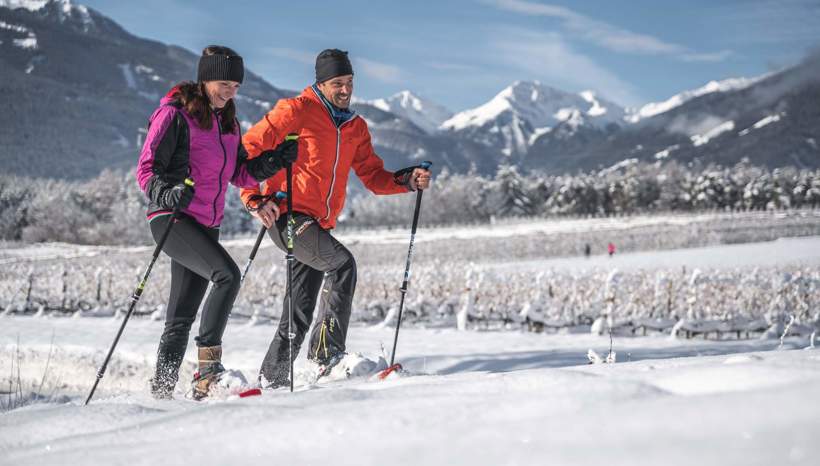 The apple high plateau throughout the seasons
In spring, visitors you can admire the wonderful apple blossom surrounded by a magnificent mountain scenery. Walks, the first hiking tours and cycle tours around Natz-Schabs are a great experience in this period of the year.
During summer, the sweet fruits get their shining colours and their special flavour, which makes them popular over and beyond the borders.
During an autumn holiday in Natz-Schabs you should taste the apples, when they are freshly harvested and enjoy the harvest tradition "Törggelen": with fresh cider, new wine and roasted chestnuts. An absolute highlight in Natz-Schabs, of course, is the yearly Apple Festival in October, where the apple queen is crowned.
Thanks to the central position in the heart of Eisacktal and at the entrance of Pustertal, Natz- Schabs is an excellent starting point for excursions to all directions, such as to the skiing areas of Gitschberg Jochtal and Plose in winter. The episcopal city of Brixen with its wonderful historical centre is not very far neither.