Holidays in Pfunders
In Vintl you have to take the street branching of to the north and pass the village Weitental. Then, over a road lined by meadows, forests and impressive mountains you will reach Pfunders – a village which is known for its originality and quiet, as well as for its wonderful walks.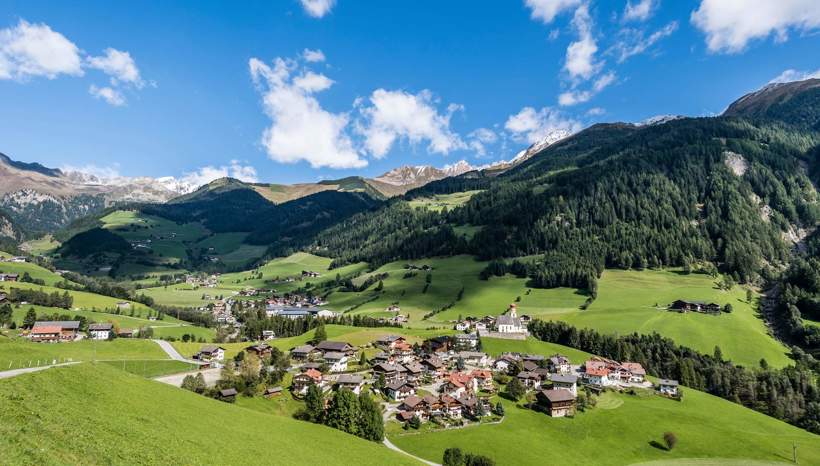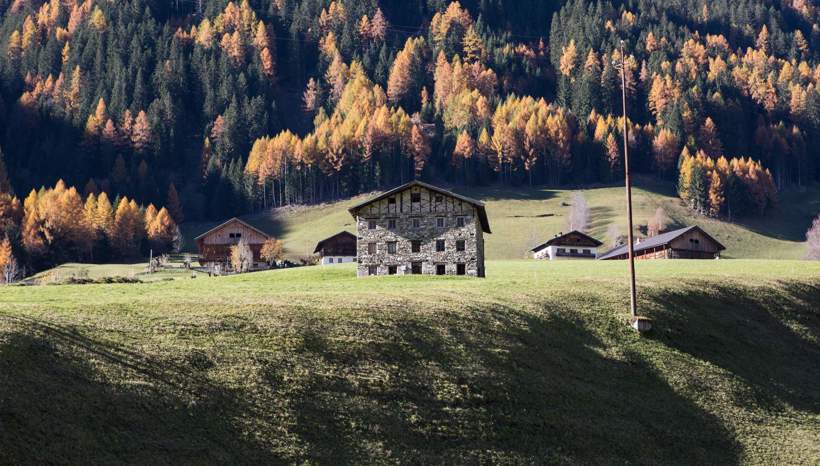 However, the term "known" is almost exaggerated, because the peaceful Pfunders does not rank among the well-attended holiday resorts in the region – in spite of its idyllic nature and the very likeable people. The district of Vintl (apart from Weitental, Obervintl and Niedervintl the fourth one) at the northern end of the valley is still an insider tip.
Apart from the wild and romantic mountain landscape the local parish church will probably be the first you will see in Pfunders. The church dates back to the 11th century and is located widely visible on a high ground at the entrance of the village.
The village itself is or rather seems to be relatively small, because most of the houses are scattered in the green meadows. You will find centuries-old buildings and beautiful rustic farms as well as traditional workshops, which apart from agriculture still play an important role. Even some old crafts such as felting or basket-making are still alive. In fact, if you find yourself believing that time has turned backwards in Pfunders, this is no wonder.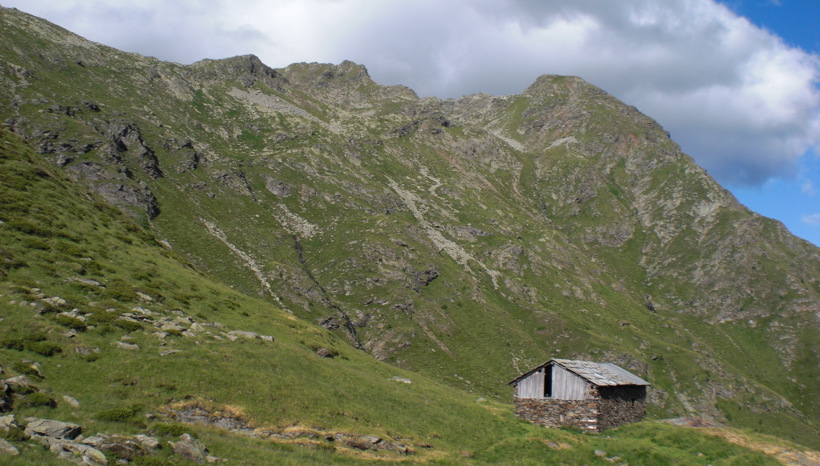 Over hill & dale in Pfunders
If you are going to Pfunders, you should not forget your hiking boots and a well-filled backpack, because in view of the mountainous background you will surely have difficulty in staying in the valley. In addition, the climate in Pfunders is refreshing even in midsummer, so that you can enjoy every activity to the full.
Nevertheless, you may start to sweat during a hike in Pfunders, because you will be spoiled for choice already with the range of tours between extensive pastures and rocky mountain tops. As pleasant start we recommend you for instance the farm path of Pfunders, which connects sport and culture and offers interesting information about traditions, nature and rural life. Also, the trail from the hamlet Dun in the head of the valley to the mountain pastures Gampielalm and Egger-Bödenalm is not excessively exhausting.
However, the nearby mountain of Pfunders is the prominent Mt. Eidechsspitze. Its summit is 2,738 meters high and in dialect it is also known under the name of "Hegedex". Last but not least we have to mention also the famous high-alpine path of Pfunders from Sterzing to Pfalzen. The tour lasts several days, so it is recommendable only for willing and well-trained hikers.
In winter, you can do magnificent snowshoe hikes and ski tours in Pfunders. Also, the sunny and family-friendly ski area Gitschberg Jochtal is quickly accessible.