Holidays in Neustift
If you drive down the valley of Eisacktal, just before the city of Brixen the landscape changes in a miraculous way. Embedded in the exciting interplay of north and south there is the peaceful village Neustift.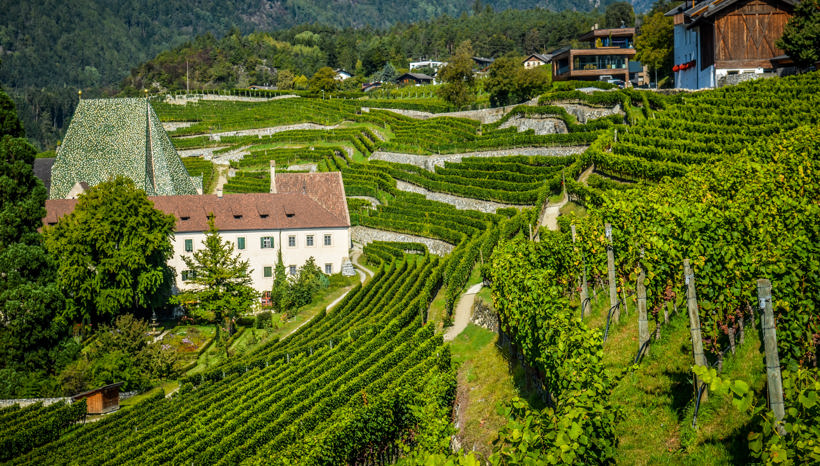 After the turn-off of the valley Pustertal the narrow Eisacktal begins to widen out to a broad basin. On the walks and lonely mountain paths off the Brenner motorway, South Tyrol's most important route between north and south, everyday life, traffic and noises seem to be far off. Here and there you will probably feel even a bit of Mediterranean atmosphere, always framed by the alpine ambience of the mighty mountains.
The region Eisacktal is rightly called also the "gate to the south". Thanks to the pleasantly mild climate the first vineyards, apple orchards and typical chestnut groves cover the sunny slopes and give them a very special appearance at every season. In fact, the prince-bishops of Brixen, the local nobility and the Canons Regulars had more than one good reason to settle here centuries ago.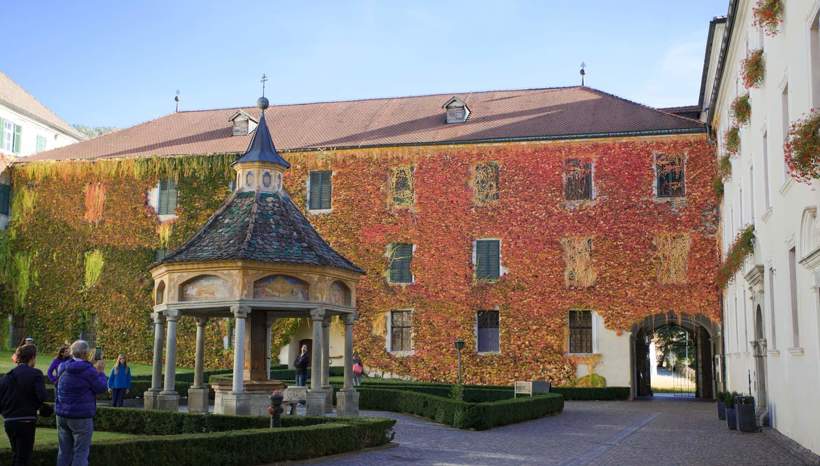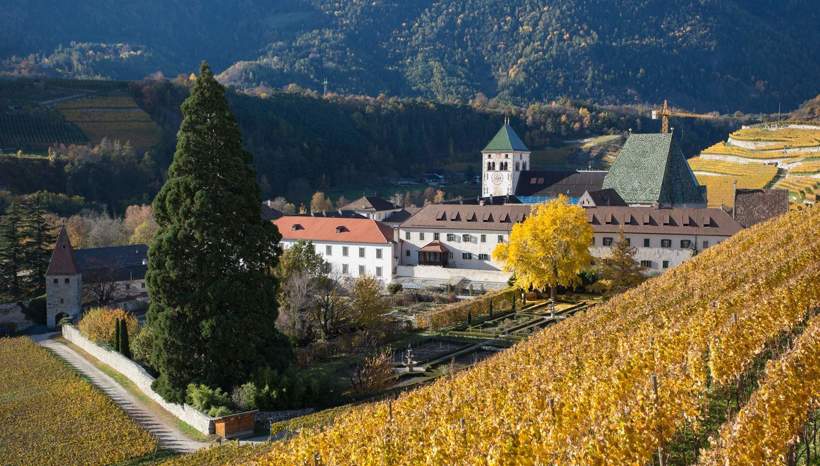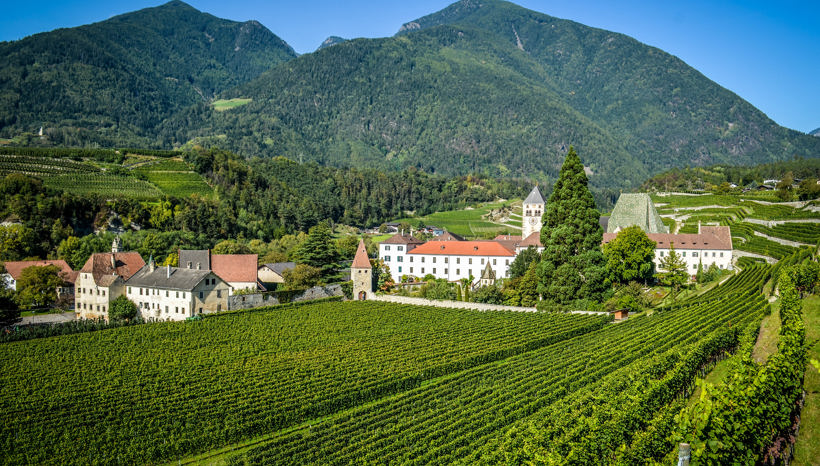 Around the Neustift Monastery
If you would like to avoid the general hustle and bustle of the lively town of Brixen, but do not want to do without the assets of the area, you should visit the small but nice Neustift. Besides the mountain villages Schalders and Spiluck, Neustift is the third district of the municipality of Vahrn. It primarily won a reputation as seat of the monastery of the same name and the wine cellar belonging to it.
The townscape is characterised by narrow alleyways, old and new houses huddling up against the slopes and the large vineyards, where you'll find numerous recommendable bars and "törggele" taverns. Uncontested centre of Neustift however is the monastery, which was founded already in the 12th century by the Austrian Canon Regulars.
Until today, it is considered as active and vivid monastery, including not only the religious level. For instance, the monastery's wine cellar is well-known for its large selection of local white wines, which are produced with an experience of about 850 years and modern wine production techniques.
Moreover, Neustift monastery houses a boarding school, a private school and an education centre. Parts of the monastery are open also to the public, for example the baroque collegiate church, the worth-seeing library, the monastery garden and a wonderful Gothic cloister.
Get out into nature
During a holiday in Neustift not only people in search of relaxation, wine and culture lovers will get their money's worth. Also, walkers and hikers will enjoy their stay. Among the most popular destinations we have to mention the nearby resort around the Lake Vahrn and the stream of Schalders, both under conservation. The two popular hiking and skiing areas Plose and Gitschberg Jochtal are located only a few minutes by car from Neustift.