Farm taverns in South Tyrol
Having the chance to taste food directly at home of whom has produced it. In South Tyrols huts though, you can sit every day with people who make your preferred wine and cheese.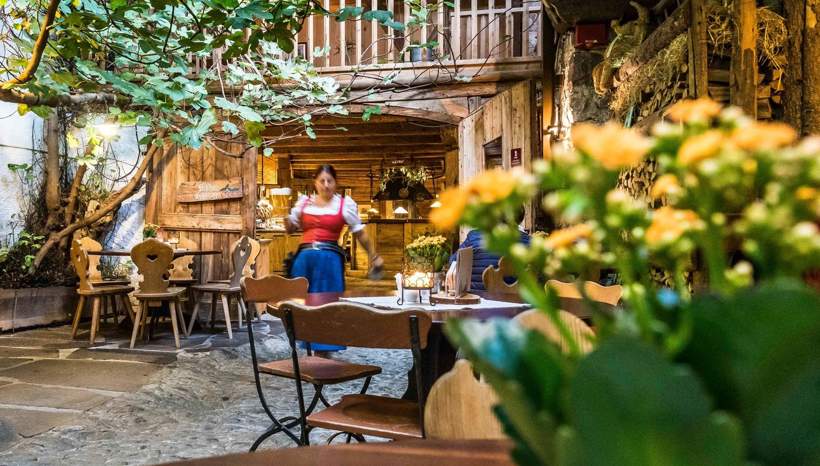 To know who is behind what you eat is an extremely good sensation. It is interesting to know the person who has made all the good thing you eat all year long: cheese, milk, marmalade, speck, bread, wine. Taste genuine food, it is the proof that real people, real producers, real homemade specialities still exist...in South Tyrol.
From apples to speck, cheese and wines, the South Tyrolean products make people fall in love all over the world. These are products you can find mostly all over, but only here in South Tyrol you will have the chance to know who makes those. And in South Tyrolean huts you may have a genuine holiday directly at home of those who make the typical products.
Bake bread with the farmer
Would you like to earn your own daily bread, literally? Baking bread enjoys a long tradition in South Tyrol. In the old days farmers baked their bread only once every few months and let it dry so that it would keep for longer. Nothing beats the aroma of bread spreading through the whole house as it's taken, freshly baked, out of the oven.
If you want to know what gives the famous 'Schüttelbrot', the 'Vinschgerl' and the 'Pusterer Breatl' bread their distinctive taste we recommend you try your hand at the bread oven.
Selected accommodations in South Tyrol