"Schüttelbrot" bread from South Tyrol
Schüttelbrot is the typical crunchy flat bread of South Tyrol. This is a little thin and very crispy bread that is cooked to make it crispy.
The crushed bread is based on rye and has a very particular taste. It can be spiced with very different combinations. Normally the most classic are the cumin, fennel seed or coriander.
This bread is fantastic to be eaten alone or with bacon, speck and cheese, or coated with sauce to the typical horseradish.
What makes this bread so crispy is its processing, which also stems from its name. The bread dough is very liquid and is poured into a baking dish or pan during cooking and you must shake it ("schütteln" means to shake in English).
The best thing about hiking on mountain is the stop in a lovely hut and the typical South Tyrolean snack named "Brettljause". The snack consists of typical speck, sausages and red wine and "Schüttelbrot", hard, thin bread, typically for South Tyrol.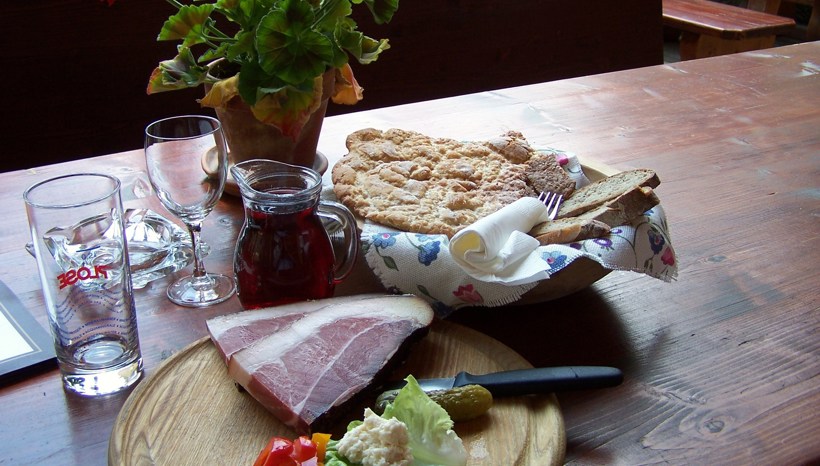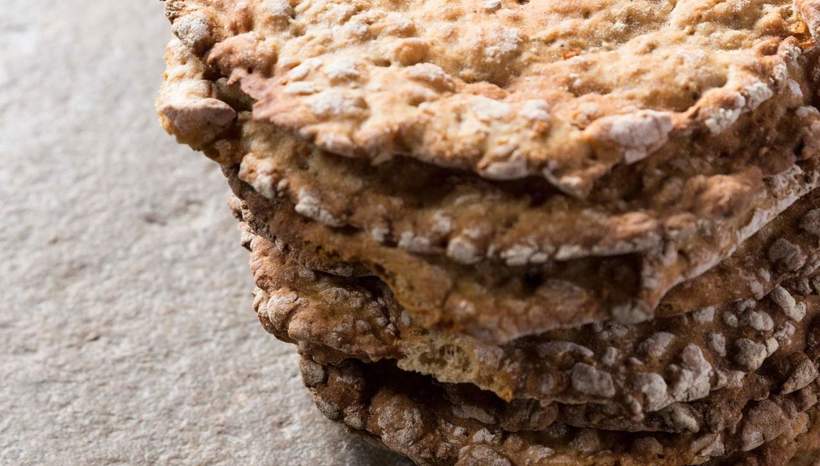 The recipe
Ingredients:
250 g wheat flour
250 g rye flour
100 g rye wholemeal
1 cube yeast
1 teaspoon sugar
¼ teaspoon salt
1/8 l buttermilk
4 tablespoonful sunflower oil
1 egg
½ teaspoon of caraway
Clover of "Bockshorn"
Anis and fennel seed
Flour
Bran for the baking tray
Preparation:
Mix the different flours in a bowl and make a deepening in the middle. Then give the yeast in ¼ l lukewarm water, add the sugar and dissolve it. After that you have to add the mass to the flour and to salt the flour-border. Add the buttermilk, the oil, the egg and the herbs and knead dough. Put some flour on the dough and take the bowl to a warm place and let him rest for 50 minutes under a cloth.
Then you have to knead the dough again and to divide him in 20 portions. After that shake thin flat cakes. Put the flat cakes on the baking tray with bran. Give them a break for 20 minutes. The flat cakes have to been cooked 10 minutes at 210° in the oven.
Selected accommodations in South Tyrol