Asparagus with egg sauce
The egg sauce – or Bozner Sauce, a sauce from Bozen – is a simple but tasty classic of the South Tyrolean cuisine.
It is composed of few ingredients and the preparation is rather easy too. In South Tyrol, the egg sauce is commonly served with white asparagus in spring, and mainly in the asparagus restaurants in Terlan.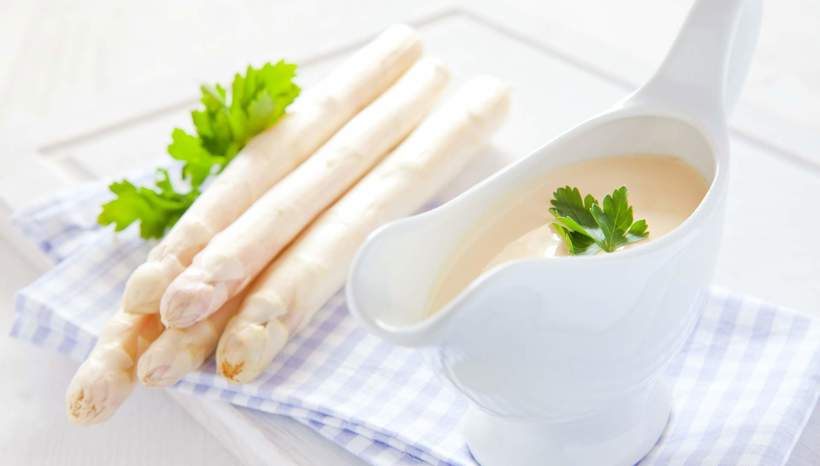 Recipe for 4 persons
Ingredients:
15 white asparagus stems
Butter, salt
2 tablespoons of white wine
Egg sauce:
2 eggs
1 teaspoon of mustard
150 ml oil
2 tablespoons of hot meat soup
1 table spoon of chives
2 tablespoons of white vinegar
Salt and white pepper from a mill
Preparation:
Peel the asparagus stems gently and cut off woody and dry ends. Bring salted water to the boil, add butter and white wine, put in the asparagus and boil them up to 20 minutes depending on their thickness.
For the egg sauce, boil the eggs hard and quickly cool with cold water. Separate the eggs. Pulp the egg yolks in a bowl and mix them with mustard and meat soup, then mix in the oil, season with pepper and salt, stir in the chives and finely chopped egg white.
Images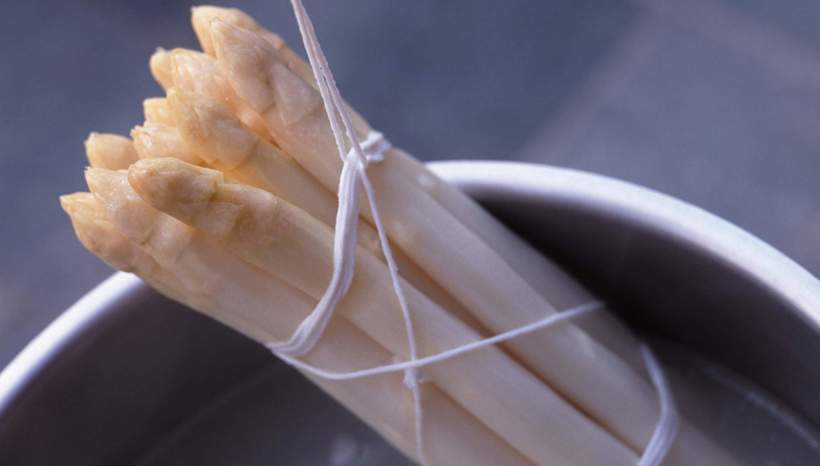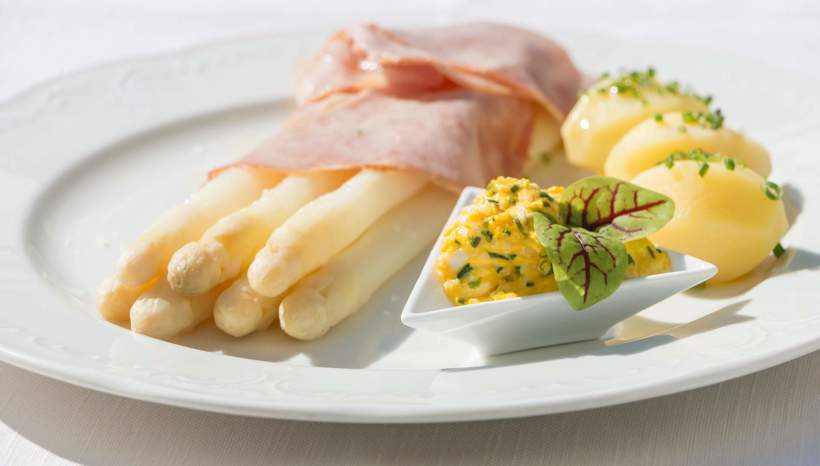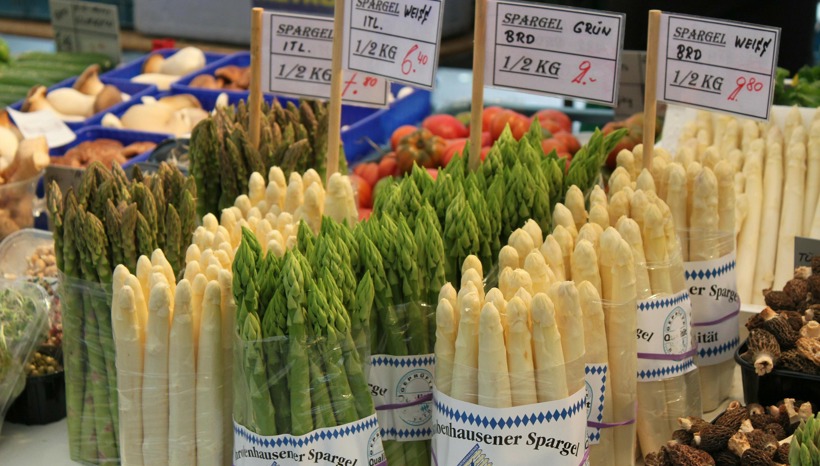 Selected accommodations in South Tyrol