Kaiserschmarrn
A majestic name, heavenly pleasure and simple preparation!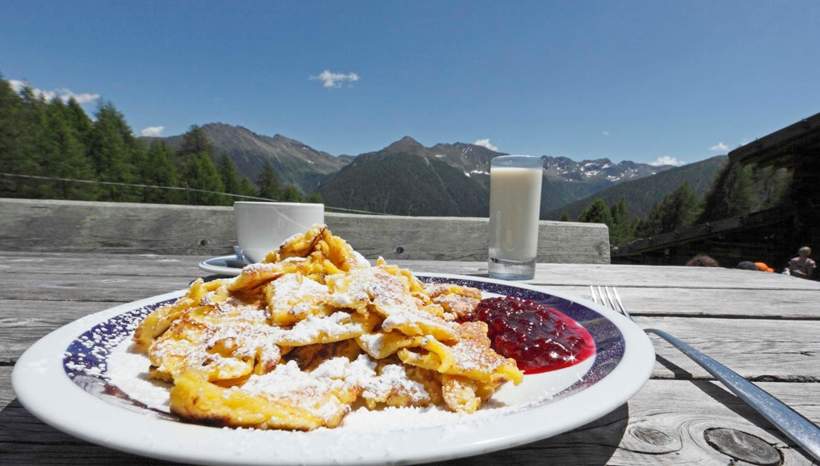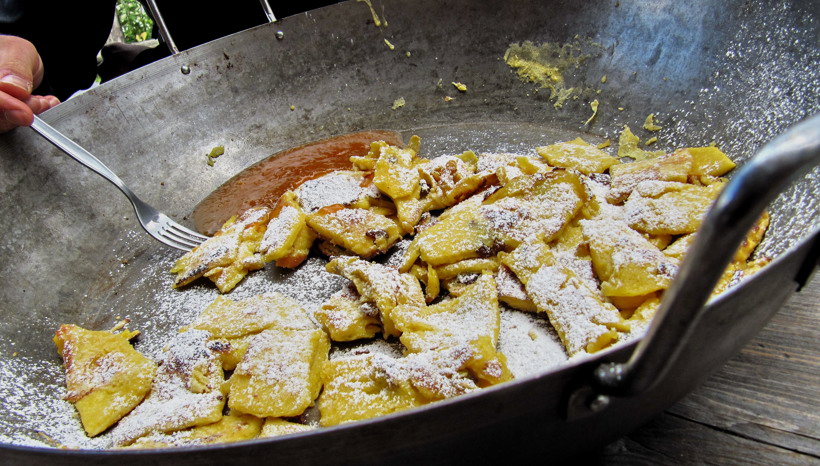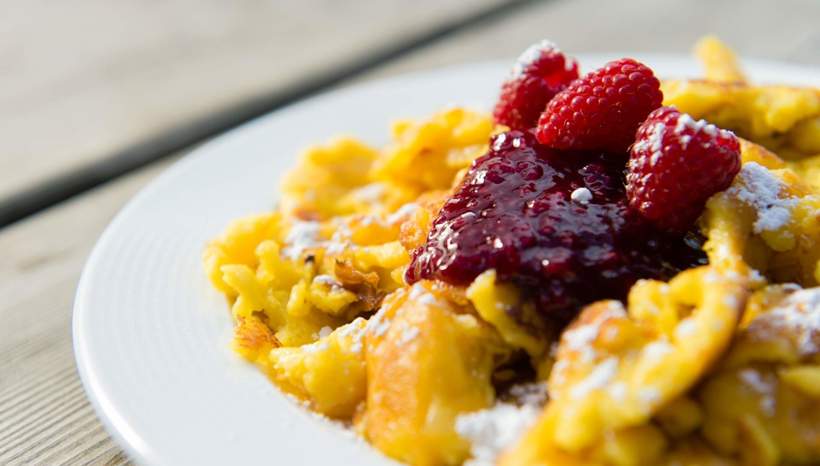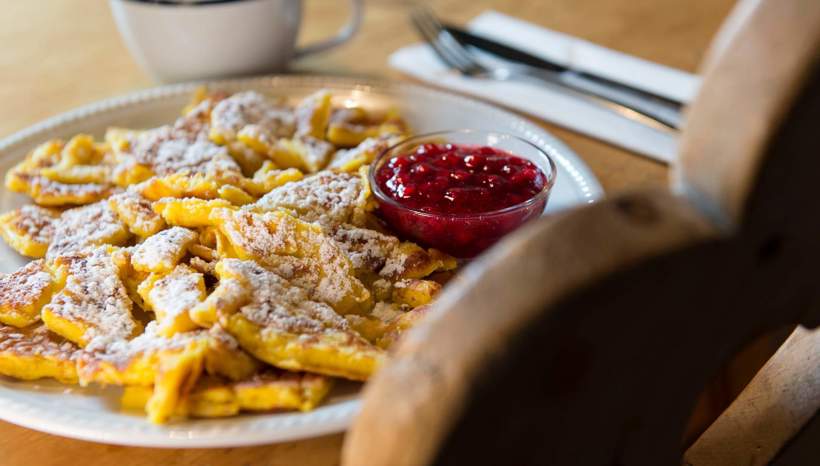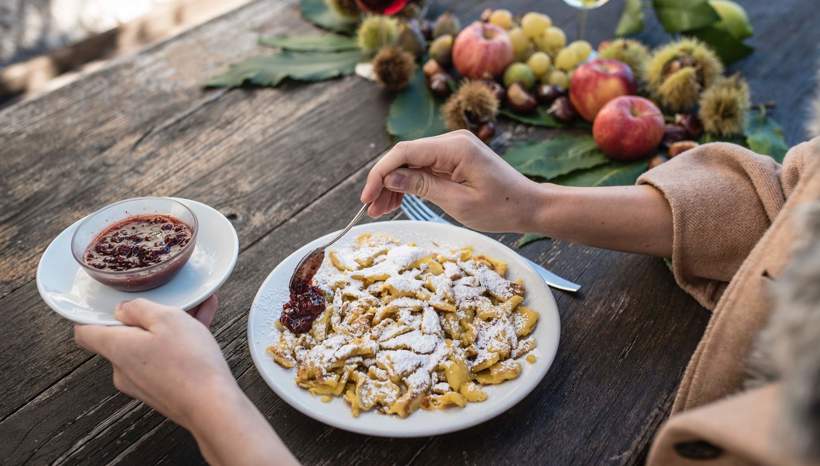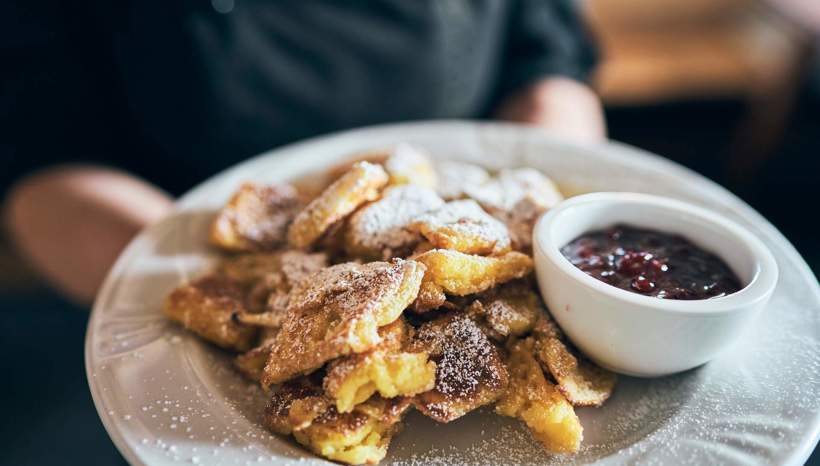 This dish is prepared in a pan out of a dough of milk, eggs, flour and a pinch of salt. Icing sugar makes it just perfect. Be it as a delicious dessert or as a sweet main dish – Kaiserschmarrn (or Kaiserschmarren) is a special highlight after a hiking or biking tour.
In the South Tyrolean huts and restaurants, Kaiserschmarrn is served with lingonberry jam. In Vienna, it is rather served with stewed plums or apple sauce. In case of more complex versions, Kaiserschmarrn is caramelised in the oven. Also there are different opinions whether raisins should be added or not.
One of the legends concerning the origin of Kaiserschmarrn is the following: Franz Joseph I of Austria asked his chef to serve him a thin pancake in his office. But the chef was already preparing dinner for the rest of the imperial family and forgot the pancake in the pan. When turning it around he saw burnt spots as well as cracks in the dough. The chef had no more time for making another pancake, tore the dough into pieces and covered the burnt spots with icing sugar. Then he added the jam for the pancake's filling simply right beside the dish on the plate. The sweet delicacy was so delicious for the emperor and became one of his favourite dishes.
Recipe for 3-4 persons
Ingredients:
50 g raisins
100 g flour (type 00)
50 g sugar
175 ml milk
30 ml rum
4 eggs (size M)
60 g butter
1 pinch of salt
vanilla pod (or 1 package of Bourbon vanilla sugar)
icing sugar for dusting
lingonberry jam (or another type of fruit jam)
Preparation:
Soak raisins in rum. Separate egg whites and egg yolks and put them in a bowl with the vanilla pod. Alternately add milk and flour with a whisk until the dough is smooth and without lumps. Beat the egg whites until stiff with the pinch of salt and sugar. Carefully add the beaten egg whites by the spoonful with a whisk with the dough. Add the raisins as well.
Melt the butter in a pan with a diameter of about 25 cm. As soon as the butter is hot, add a third of the dough. Bake until it is golden brown on both sides. Tear the dough into pieces with 2 forks and brown it again if necessary. Continue like this with the remaining part of the dough and do not forget to add enough butter to the pan.
Serve the Kaiserschmarrn on a plate, dust with icing sugar and quickly serve with lingonberry jam.
Selected accommodations in South Tyrol