It warms on cold winter days and provides valuable vitamins. A few ingredients are all you need to prepare a delicious apple punch: with or without alcohol and with your favourite Christmas spices. Only the naturally cloudy juice from (South Tyrolean) apples is a must.
The recipe: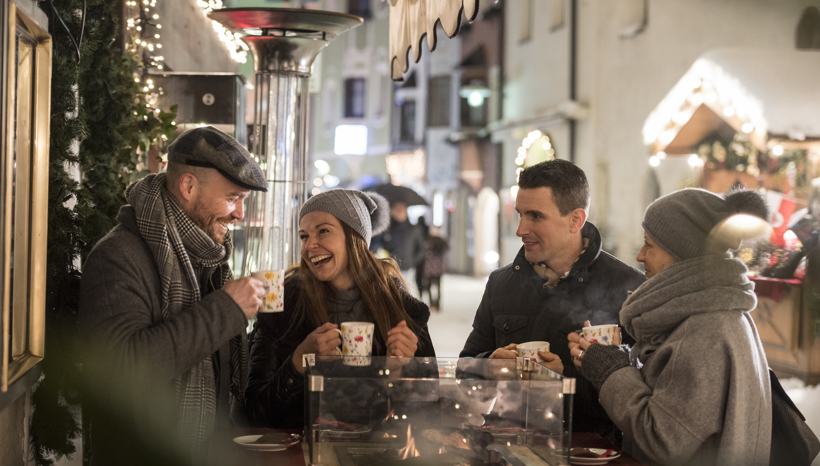 Ingredients for approx. 4 cups
1 l organic apple juice, naturally cloudy
1 cinnamon stick
3 cloves
1 star anise
1 organic orange
2-3 slices of ginger, peeled (just as you like)
1 apple
Rum or amaretto (just as you like)
Preparation:
Pour the apple juice into a pot. Squeeze the orange and add the juice, the spices and – if desired – the ginger. For more orange flavour, you can also add some orange zest.
Bring the mixture slowly to the boil, then leave to infuse on the switched-off hotplate for 5 to 10 minutes, according to taste. Then remove or strain the spices and pour the hot apple juice into cups.
Cut the apple (with skin, without core) into thin slices and add 1 to 2 slices to each cup. Add a dash of rum or amaretto if desired and enjoy warm.
Selected accommodations in South Tyrol