"Greaschtl" from South Tyrol
One of the most traditional dishes in South Tyrol: the "Greaschtl".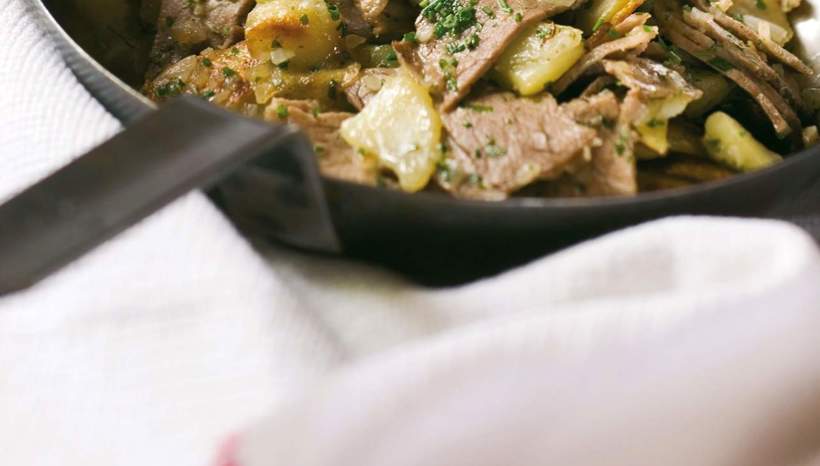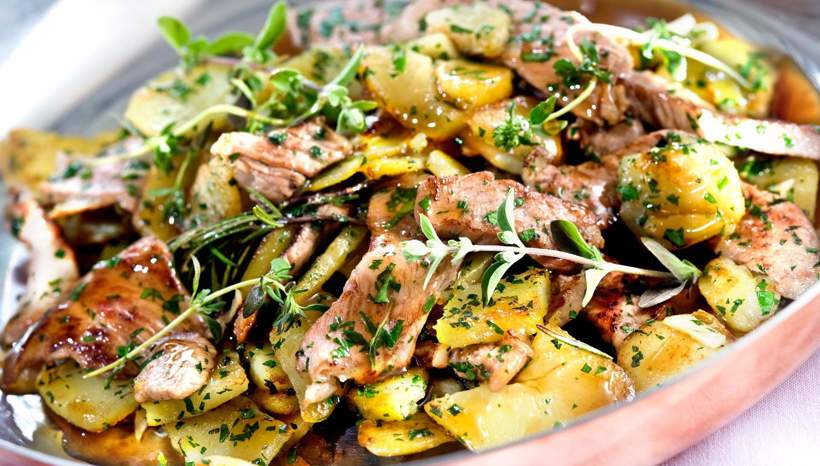 The "Greaschtl" is a simple but yet tasty delicacy, which perfectly unites two South Tyrolean ingredients: beef and potatoes. Served together, they are a real delicacy. The preparation is rather simple and excellent products make it even turns out better.
After a ski day or an extensive hike, on a terrace of a mountain hut, a typical greaschtl is a unique pleasure. The dish is normally served directly in a pan, what make the culinary pleasure even more authentic.
This is how you prepare a greaschtl by yourself at home.
Recipe:
Ingredients
½ kg of beef
4 onions
½ bundle of parsley
600 g of potatoes
½ bundle of marjoram
Preparation
Wash the potatoes and cook them in salt water for 20 minutes. Peel the onions and cube-shape them. Peel the potatoes and cut them into fine slices. Cube-shape also the beef. Heat up some oil in a big pan and add the onion and the potatoes and make them cook well. Finally, add the beef, salt and pepper, parsley and marjoram. The Greaschtl is been served in pan.
Selected accommodations in South Tyrol