Schlutzkrapfen
A delicious dish loved by both kids and adults!
Schlutzkrapfen or Schlutzer are among the most popular culinary specialities in South Tyrol: The fine filling mad of spinach and curd (quark), perfectly harmonises with the pasta dough. Finally, the dish is served with melted butter, chopped chives and grated parmesan.
In many restaurants, inns and mountain huts in Pustertal and in the entire South Tyrol, this traditional dish can be found on mostly all menus. Schlutzkrapfen are preferably ordered after a ski, hiking or biking tour, for perfectly recharging one's energies. Schlutzkrapfen are not only a highlight for vegetarians – the filled, crescent-shaped dumplings are eaten even by children who do not really like spinach.
Schlutzkrapfen are a perfect speciality to prepare together with your children or grandchildren and is in fact passed from generation to generation. The classic South Tyrolean Schlutzkrapfen are filled with spinach and curd, but there are variants with potato or nettles fillings too.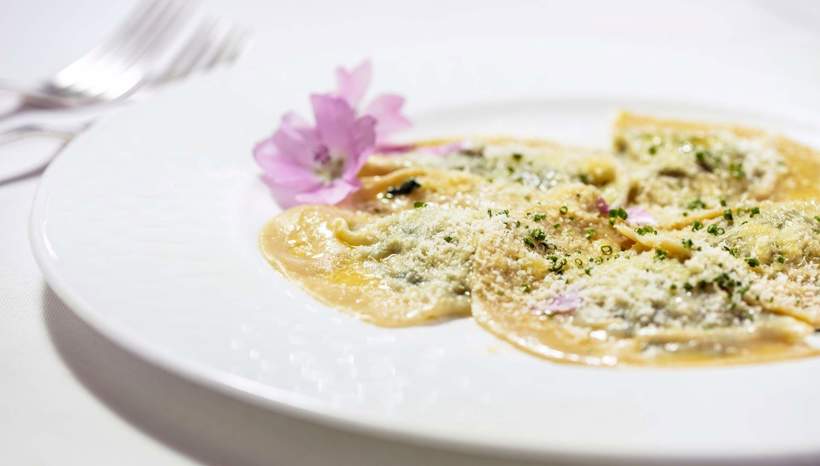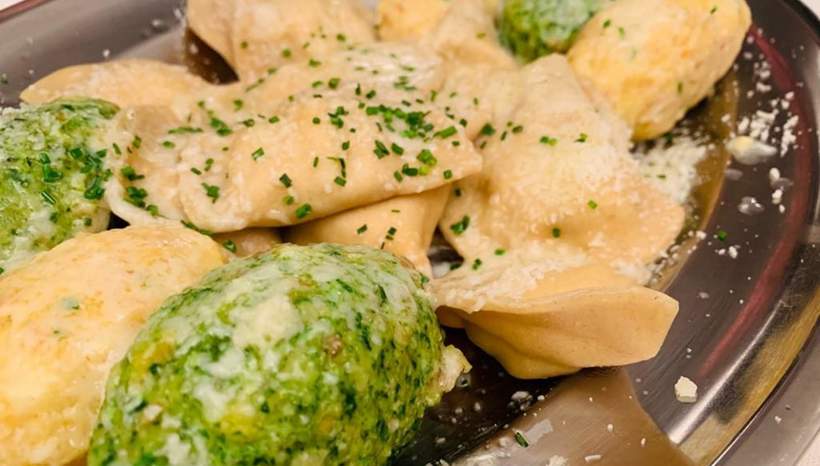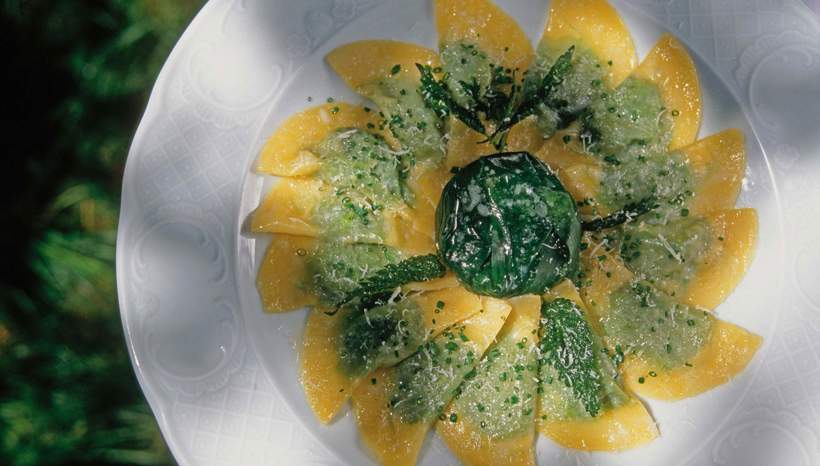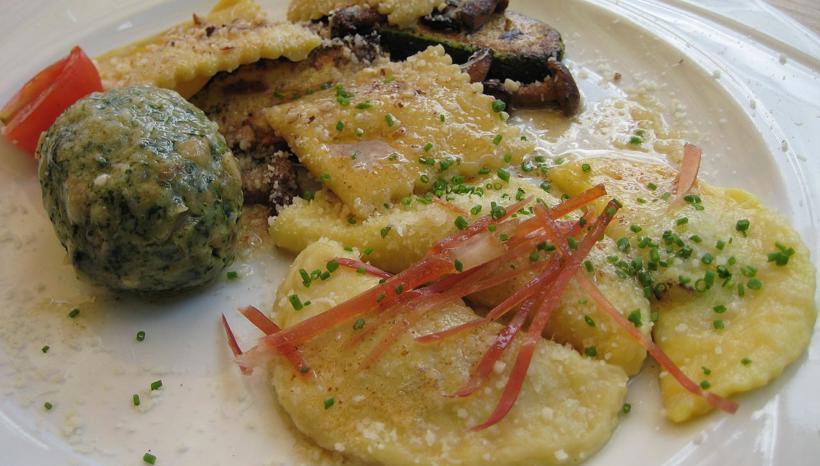 Recipe for 4 persons
Ingredients:
Pasta dough:
150 g rye flour
100 g wheat flour
1 egg
50-60 ml lukewarm water
1 TSP oil
salt
Filling:
150 g cooked leaf spinach (about 300 g fresh spinach)
40 g onions, finely chopped
½ clove of garlic, finely chopped
1 TSP butter
100 g curd (quark)
1 TSP parmesan, grated
1 pinch of nutmeg, grated
pepper, grated
salt
For serving:
parmesan cheese, grated
butter, melted
chives, finely chopped
Preparation:
Blend both types of flour, put on the table before you and make a hole in the centre. Mix the eggs with warm water and oil and add to the hole together with salt. Blend together until the dough is firm and smooth. Let the dough rest for about 30 minutes covered with a kitchen towel.
In the meantime, finely chop the cooked and well-squeezed spinach. Melt the butter in the pan and fry onions and garlic. Roast the spinach as well for a short time, then add curd and parmesan. Season with salt, pepper and nutmeg.
Roll out the dough thinly, cut out rounds (diameter of 7 cm). Place a bit of the filling to the centre, brush some water on the margins of the dough. Fold the round to a crescent and press the margins together with your fingers. Boil the Schlutzkrapfen in salt water for 3-4 minutes. Take them out and allow the water to drain. Put on a plate and serve with melted butter, grated parmesan and finely chopped chives.
Selected accommodations in South Tyrol