Strauben
The "Strauben" are, without any doubt, one of the best and most popular sweet delicacies made in South Tyrol.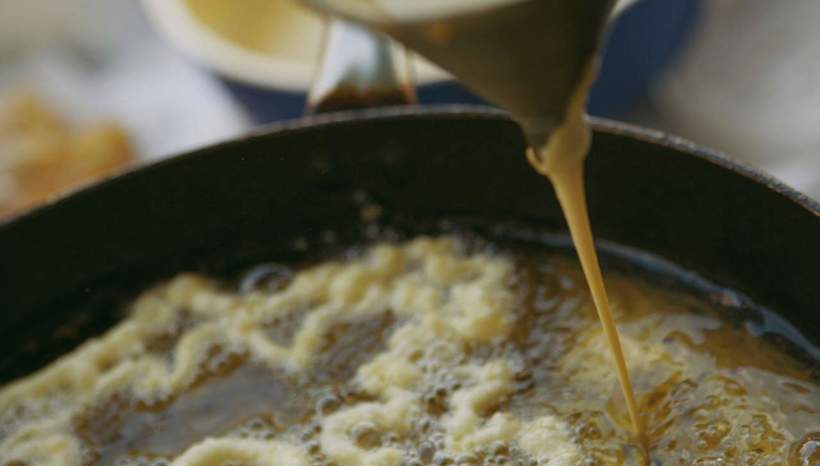 This delicious sweet is one of the most typical dessert and is present during all parish fairs and festivals in the villages of South Tyrol. It is prepared in iron pans.
Making these round or spiral delicacies is an art, that is spread among many farmers' wives and housewives. The dough consists of milk, flour and eggs and is poured with skilful movements and a special funnel into hot oil until it assumes a golden colour. The preparation of "Strauben" is an art for itself, which is a highlight for the gourmet watching, too.
Our recipe:
Ingredients
200 g flour
250 ml milk
20 g butter
3 eggs
20 ml booze
salt
Preparation
First add the milk to the flour and then add also the melt butter, egg yolks and the booze – mix all together. Finally, beat the egg-white with the salt and mix it under the batter. Give the dough in a pastry bag in circular fashion into hot fat. The Strauben are served with icing sugar and cranberry jam.
Selected accommodations in South Tyrol