Tyrolean fillet of beef
Tyrolean fillet with plum sauce, cream, black bread, currents, juniper and Barolo.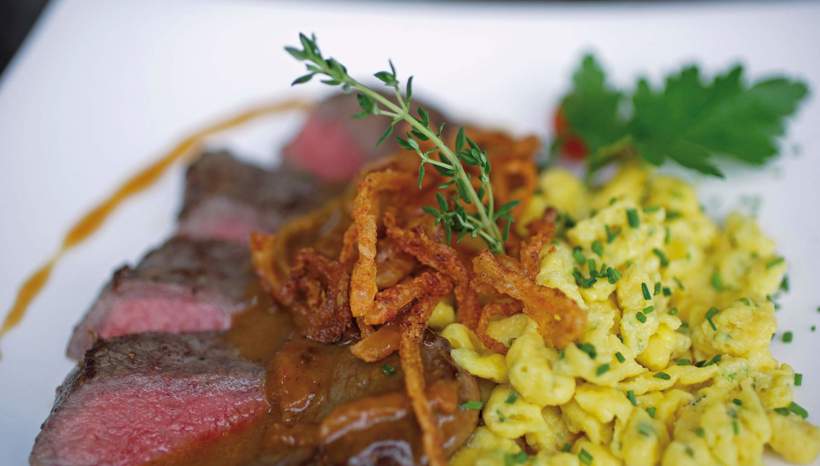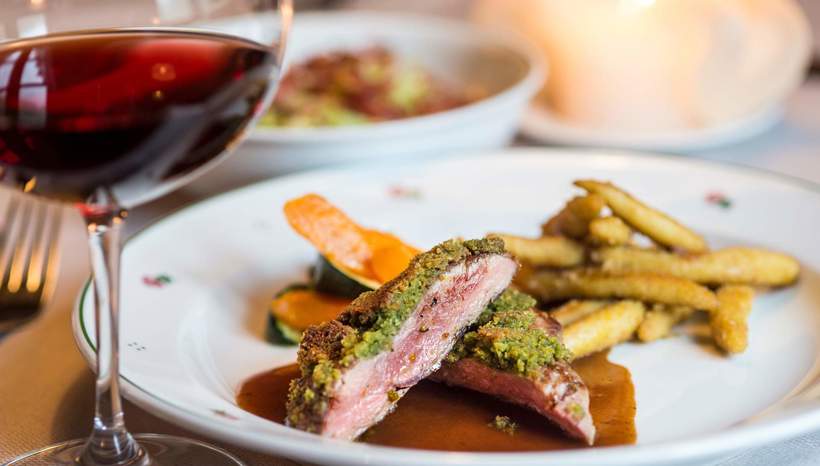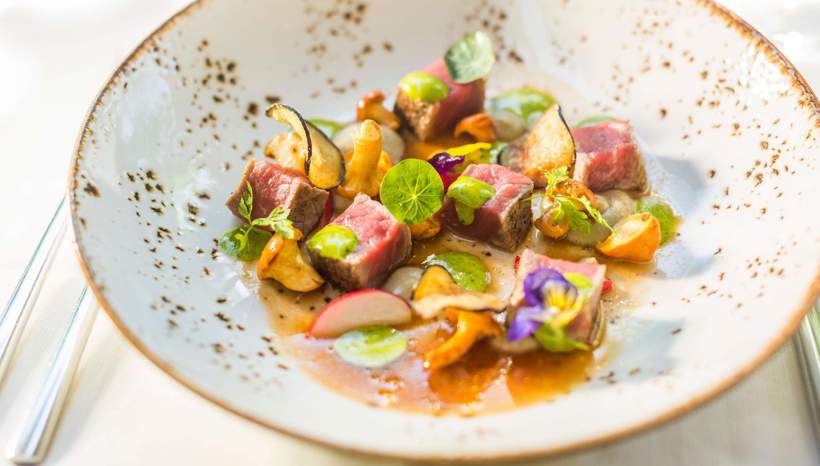 One of the most popular dishes in South Tyrol is meat for sure, as you can find excellent products right on site. Here, we present a dish, that satisfies even the most demanding palates.
For the preparation of this dish we have chosen a fillet, which is for sure the most tender and best piece of bovine meat. With the use of salt, the meat's taste is enhanced in a special way.
The result is surprising. Just try it yourself!
Recipe:
Ingredients: (for 4 persons)
600 gr. filet of beef
250 cl. cream of fresh milk
250 cl. red wine (Barolo)
50 gr. Lardo
A ribs celery, carrot, an onion
4 slices of black bread
Some plum stoned
2 tablespoons of black currant sauce
Pepper in grain
3-4 cloves
A clove of garlic
5 juniper berries
A pan of broth made with beef bone of beef, extra virgin olive oil.
Preparation:
Remove the fat part of fillet. Slice the bacon in small strips and apply to the fillet. Add salt and pepper, finally a little bit of oil. Prepare a base with the Lardo. Add to this: carrot, celery, garlic and onion, roughly chopped plums, a solution composed of juniper berries, pepper grain and cloves, beaten in a mortar and pulverised, the black currant sauce and, finally, the slices of black bread to close the whole.
Lay down over all, the previously flavoured fillet, and cook at  200° for about half an hour. Pour a glass of red wine and a ladle of broth. Continue cooking until the thread does not reach the characteristic brown colour. Remove the fillets from sauce.
A part we skip the sauce in baking pan, add the cream and being careful not to attack. Cut the fillet sliced not too thin, lies on a flat scale. Before serving, add the hot sauce.
Excellent match for wine, a Cabernet Lagrein!
Selected accommodations in South Tyrol