Eggs, bacon (speck) & potatoes
This main course tastes particularly well after skiing or hiking. Being rather a simple dish, it is an excellent choice for all tastes!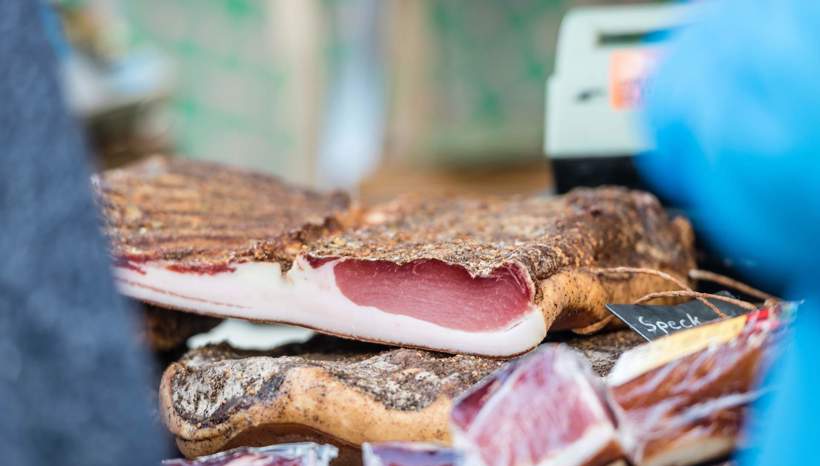 The recipe:
Ingredients
600 g potatoes
100 g butter
4 slices of bacon about 3 mm
2 eggs
salt
Preparation
Boil the potatoes in their skins in salted water, when they are cooked peel and cut into slices in a pan put the butter and let brown potatoes. Once ready put them aside and in the same pot, melt the remaining butter, add cook the bacon (speck). Besides, we also cook eggs. Once eggs and bacon are ready recline on the bed of potatoes and serve hot!
South Tyroelan specialities
Selected accommodations in South Tyrol