South Tyrolean donuts
They are sweet, soft, fluffy and taste great: the South Tyrolean donuts offered during Carnival.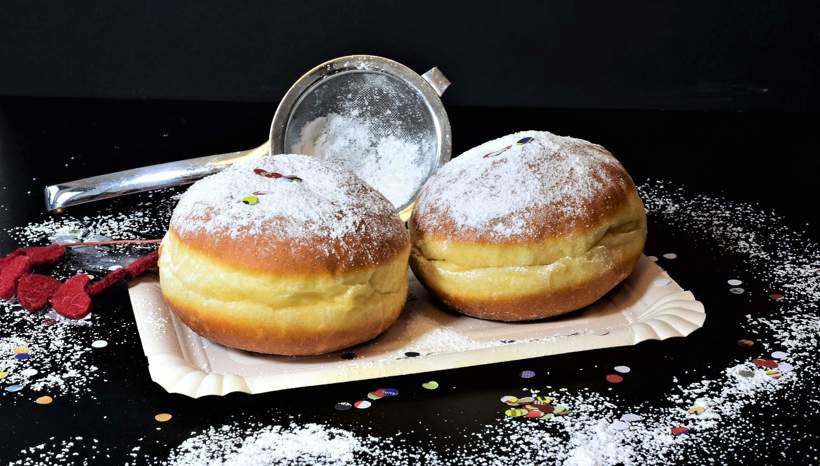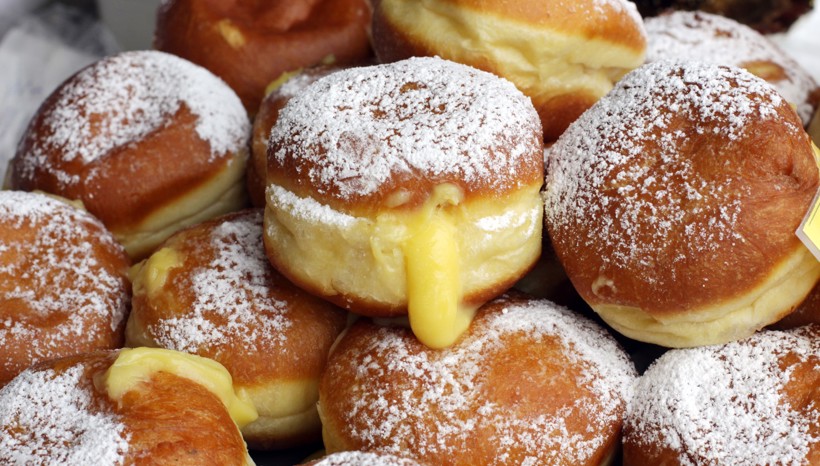 Look here how you can prepare them at home and surprise your friends with this delicious Carnival dessert!
The recipe:
Ingredients for about 20 donuts:
60 g butter
4 eggs (from 2 ones only the yolk)
1 cube yeast
250 g jam
500 g flour
250 ml milk
1 pinch salt
50 g sugar powder
Preparation:
Give the yeast in 100 ml tepid milk and mix it. Then give 250 g flour to it and knead a paste. Cover the paste and let it rest in a warm place for 30 minutes. In the meantime mix the eggs with the sugar. After the 30 minutes give it to the paste and knead it with the remaining milk, flour, butter and the pinch of salt. The entire paste has to rest for another half of an hour.
Now you have to form 20-25 balls from the paste. Push them softly flat and let them rest covered for 45 minutes. In this time they become twice as big.
After the 45 minutes follows the baking. In a pan you have to heat frying oil up to about 170° Celsius. Give 2-3 donuts in it and fry them golden on both sides. Then put them on kitchen paper to drain. When you have finished frying take a piping bag and push the marmalade in the side of the donuts. After they are cooled down stew them with sugar powder.
Selected accommodations in South Tyrol