Holidays in Andrian
Andrian on the South Tyrolean wine route is located in the Etschtal valley between Bozen and Meran. Behind the idyllic village, there are the steep rockfaces of Mt. Gantkofel. Hikes, bike tours and excursions – Andrian is a perfect starting point for varied activities full with sports, pleasures and culture.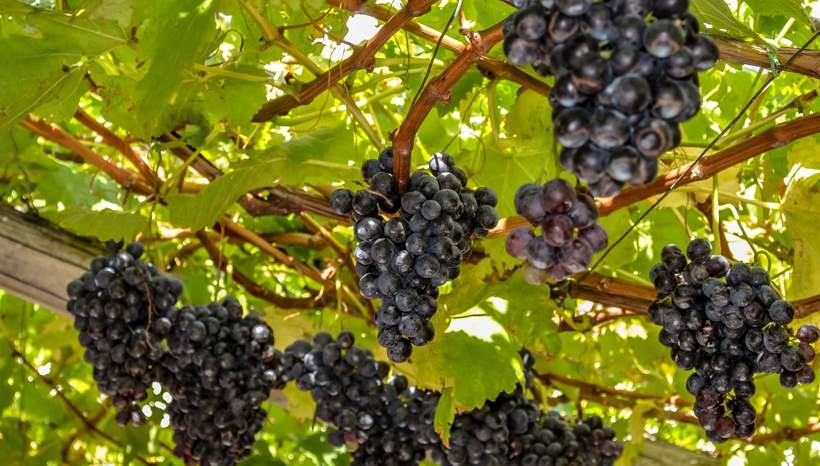 In Andrian, that lies vis-à-vis Terlan in Southern South Tyrol, there is a Mediterranean climate. In Roman times, already, there were vineyards in sunny places, and Andrian Winery is the oldest wine cooperative in South Tyrol. In Andrian, however, the soils are not only ideal for red and white grapes, but also for juicy apples and delicious asparaguses.
Enjoyable holidays
Spring is maybe the most beautiful season in Andrian: The apple trees are decorated with countless blossoms and the historical restaurants and inns offer refined asparagus dishes. As well, Andrian offers a very special atmosphere during the apple and grape harvest in autumn, when the leaves on trees turn yellow, red and orange and the sky has a clear blue colour.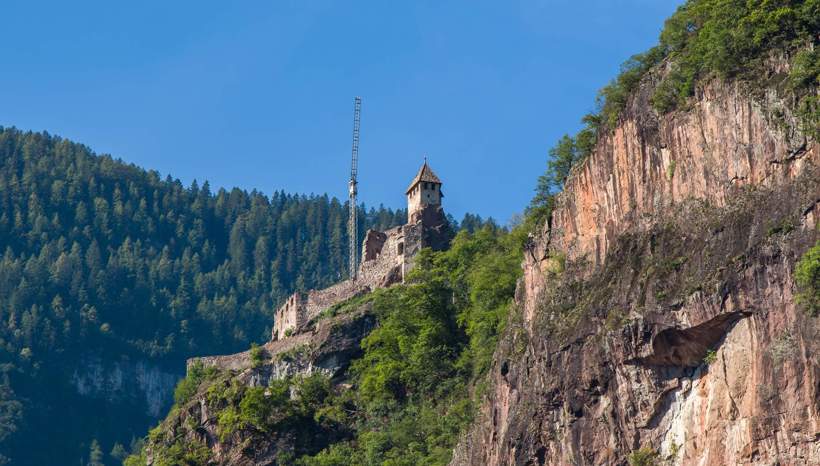 By bike
In Andrian, relaxed culinary enjoyment can be perfectly combined with sports activities. Be it a family tour along Via Claudia Augusta or an e-bike tour on the northern wine trail, by mountain bike to Mt. Gantkofel or by road bike to Mendel pass – the landscape around Andrian is perfect for cycling.
On hiking trails
Thanks to the Mediterranean climate, the bike and hiking season is particularly long. A challenging tour with great panoramic views goes from Andrian across Gaiderschlucht gorge to the picturesque ruin of Festenstein Castle, to Bittnerhof farm and back to the village centre. We also recommend a tour to the worth-seeing Hocheppan Castle.
St. Valentine parish church dates back to the 13th century is a highlight for culture lovers. With its artistic altar and historical frescoes in the sacristy, the church is worth a visit. Many cultural sights and shopping fun are offered in the cities of Bozen and Meran: Both can be reached in about 20 minutes by car.
Images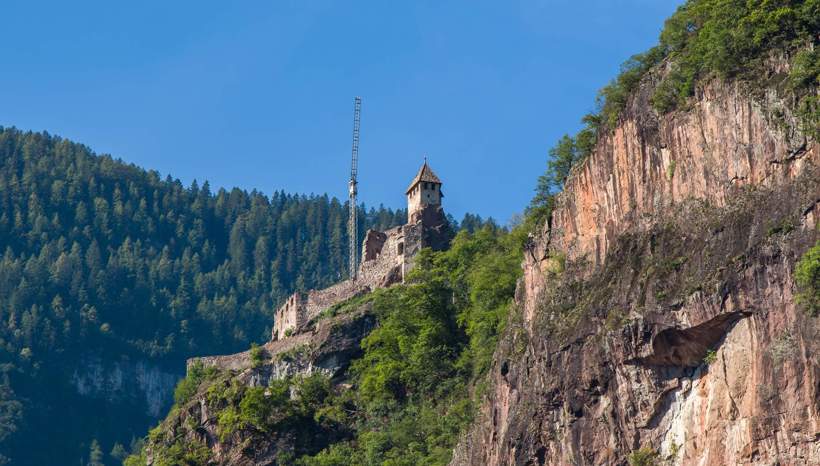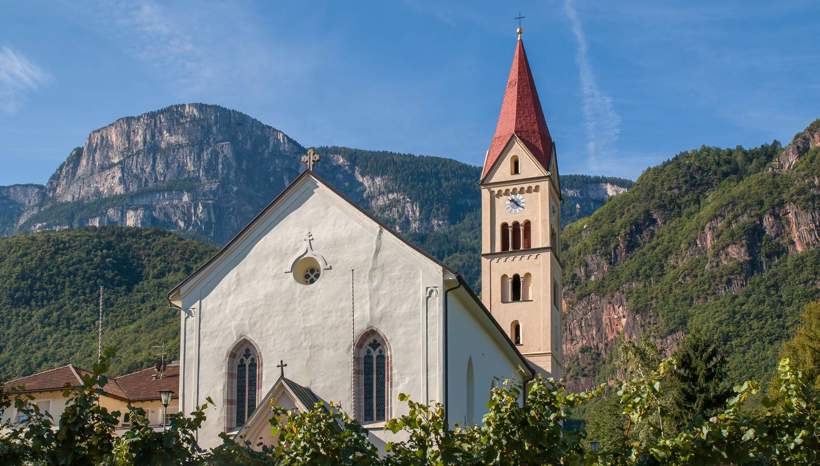 Localities in Southern South Tyrol
Selected accommodations in Andrian