Holidays in Montiggl: land of lakes
Montiggl, a district of Eppan, is nestled among vineyards, orchards and dense woods of Montiggler Wald forest. The small village has about 100 inhabitants and is certainly the most appropriate destination for those searching for peace, quiet and relaxation.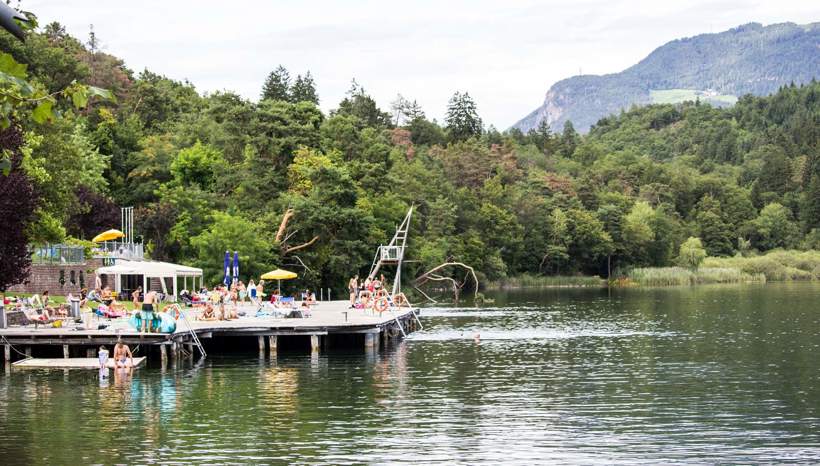 Montiggl is located only a few minutes by car from the city of Bozen. Mainly during hot summer days, the recreational area attracts numerous people from the city looking for tranquillity and refreshment. Among forests, beautiful and rustic farms spread over the hilly landscape, and the two popular lakes with the same name as the village, you will certainly find everything you wish.
The climate in Montiggl, Eppan and surroundings is very mild at any season. In fact, summer is characterised by many sunny and even hot days – ideal for those looking for bathing and active holidays with the whole family.
The possibilities to go walking and hiking in Montiggl should not be forgotten neither, ass it offers numerous, most of the times easy and moderate trails for all tastes. The most renowned among them is certainly the trail to Spring Valley, that rightly bears this name: Here, you can see beautiful flowers bloom much earlier than in other parts of South Tyrol.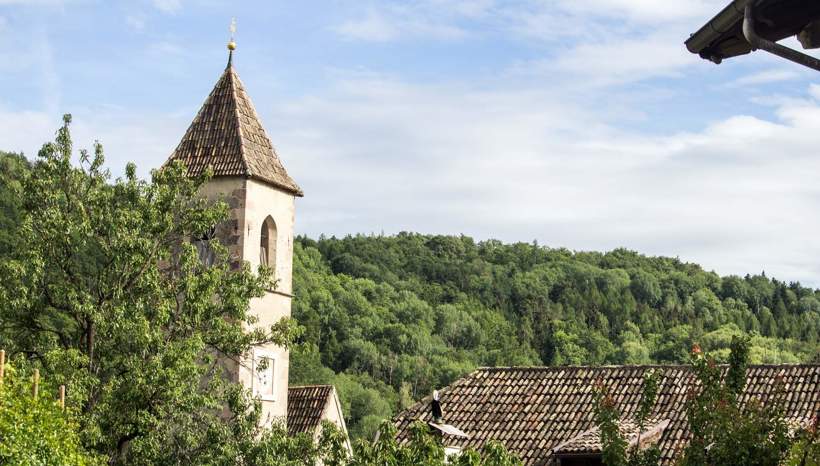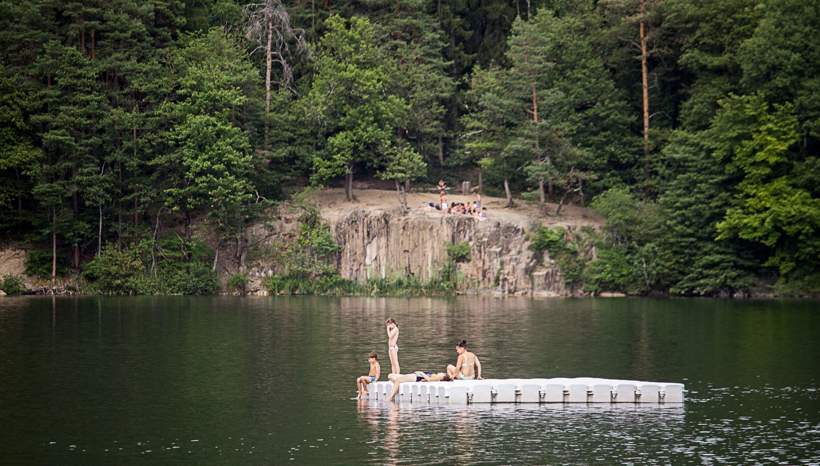 One, two, three lakes
The main reason, why many people from Bozen – and many other people from far away – come to Montiggl, is are the refreshing waters of the Lakes of Montiggl as we have already said. The small and bike lake are bathing lake in the middle of a nature reserve, offering a lot of bathing fun and experiences in nature.
The largest lake awaits swimmers and sun lovers with a beach, a swimming pool and the bathing lake as well as with a wonderful sunbathing lawn, the longest water slide in South Tyrol, a pool bar and much more. If you cannot still get enough of this, you can visit the third lake: the nearby, large and famous Lake Kaltern.
Moreover, definitely worth a visit in Montiggl is the parish church in neo-Gothic style dedicated to the Three Wise Men. The bells in the tower, that still call for prayer today, date back to the year 1505. Inside the church. Inside the church there is a beautiful Baroque altar with stylistic elements of the Renaissance.
For further information please request our free online catalogue!
Popular accommodation in Montiggl
Events in Southern South Tyrol