Holidays in Kurtatsch on the Wine Route
Kurtatsch on the Wine Route in the south of South Tyrol nestles to the sunny slopes of Mendel ridge and offers dreamlike views of Etschtal Valley. Surrounded by vineyards and historical buildings, travellers will enjoy relaxing holidays, culinary pleasures and varied activities in an idyllic village.
The main village of Kurtatsch as well as the district Entiklar are located only slightly above the valley floor, whereas the hamlets and farms of the other districts Penon, Graun and Oberfennberg are spread over the slopes – up to a height of 1,170 m. Neighbouring villages on the Wine Route are Tramin, Neumarkt and Margreid.
Exciting history
Discoveries have shown that Kurtatsch was already settled in the Mesolithic. How humans had processed ore to copper about 3,500 m, is shown by the best-preserved smelting plant from the Bronze Age. The melting furnaces and about 6,000 other exhibits can be visited in the Museum Zeitreise Mensch in Kurtatsch. The museum at Orth manor, one of the oldest farms of Kurtatsch, gives interesting insights into the life of humans in Southern South Tyrol – from the Stone Age, to Roman times and modernity.
Worth-seeing church
St. Vigilius parish church in Kurtatsch is worth a visit too. The church's baptismal font has the inscription MXXXIII (1003); the church was mentioned in documents for the first time in 1337. Pilgrims have been addressing themselves with their prayers to the picture of the Mother of God since many centuries, as it is said that there were visible tears on the face of Maria for 4 days in the 18th century.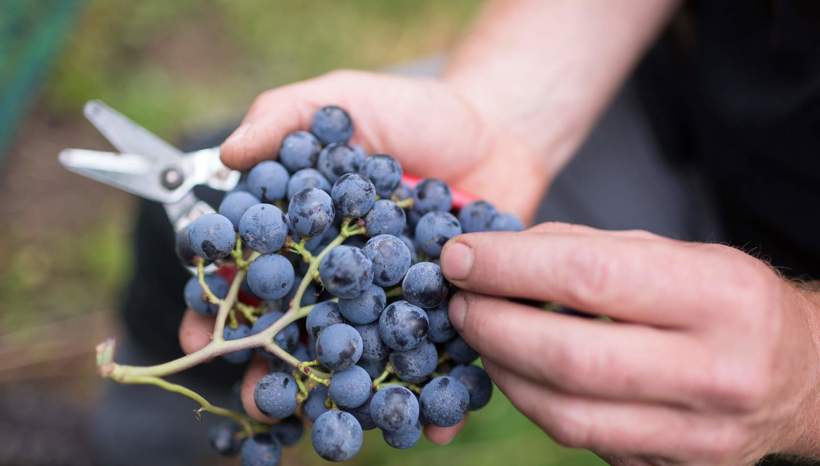 Hiking, wine pleasures & bike tours
Kurtatsch can best be explored on hiking trails. Hikers can choose between the farm hike along many old premises and farms or the educational wine trail with interesting information about the life of vines. Particularly on hot summer days, we recommend an excursion to Lake Fennberg, which is ideal for a refreshing bath. A magnificent panorama is offered during a hike to Mt. Tresner Horn.
In the low valley of Southern South Tyrol, bikers will feel like in paradise almost the whole year round. A bike tour along the South Tyrolean Wine Route starts and ends directly in Kurtatsch. Bikers can optimally combine sports and pleasures, such as a visit of an excellent winery of the region or of a cosy inn under the arcades of Neumarkt. A highlight for passionate hikers is the challenging road bike tour to Mendel or Gampen pass or the MTB tour to Grauner or Fenner Joch.
Localities in Southern South Tyrol
Selected accommodations in Kurtatsch an der Weinstraße